Wednesday, February 3rd, 2021

Recipe: chocolate-dipped brandy truffle figs
January was a marked improvement over December for us as we enjoyed better (more) snow and could focus on work and exercise in Crested Butte without the distraction and stress of the holidays. The Nordic trails and mountain resorts had mostly emptied of traveling guests, which is how we like it – but especially with an ongoing pandemic. The quiet trails presented an opportunity to work with the pups off-leash. They both made great progress and had heaps of fun.

snow, mountains, skis, and a good pup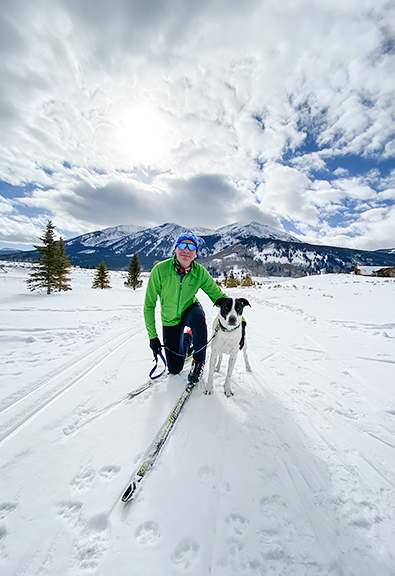 skiing any powder we could get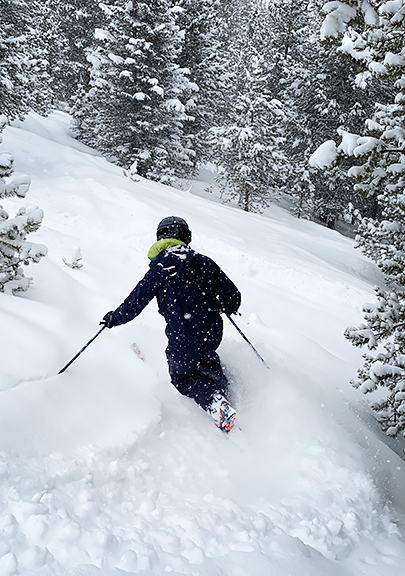 neva being calm and happy on a skijoring session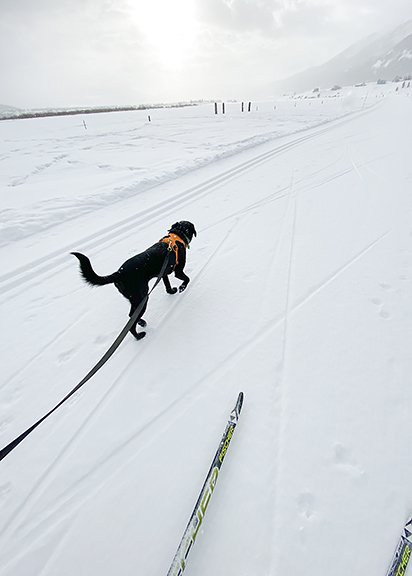 beautiful front range sunsets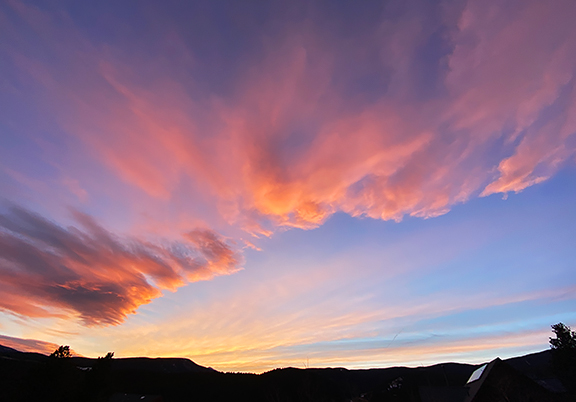 more sun than snow in nederland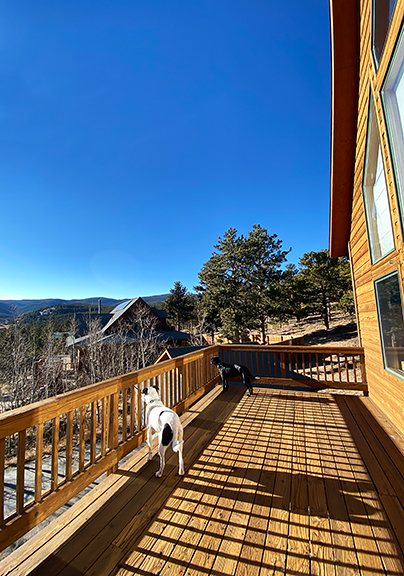 Yuki turned three years old on Monday. She hasn't been a baby for a while now, but she's still a baby. One of our many nicknames for Yuki is Baby because her spec sheet at
RezDawg Rescue
listed "Baby" in her age field. We love that little nugget so much. You can see birthday videos on my Instagram
here
.
birthday yuki!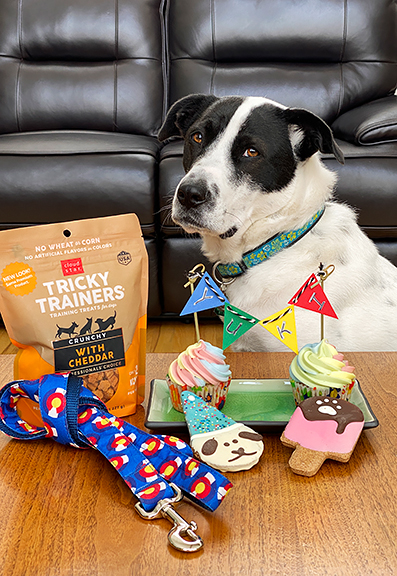 Back in early December, Jeremy and I gathered a bunch of goodies for care packages to send to our parents. We don't celebrate Christmas nor do we send holiday gifts, but we thought our sets of parents needed some cheering up. They had all been so good about not socializing and keeping safe, and we knew they missed seeing friends, going out, seeing family, and most of all – their grandchildren. I packed as much as I could in the boxes and shipped them out before the huge postal service holiday clog. Sadly, a box of chocolate figs I found at Trader Joe's didn't fit in the boxes. Eventually, we tried some. They were AMAZING and of course the next time we were at Trader Joe's they were gone – one of those ephemeral seasonal items.
The figs were so delightful that they stuck in my mind for a month, at which point I decided to recreate them myself. A brandy truffle stuffed into a dried fig and dipped in chocolate. A note on dried figs: I liked the size and texture of the dried golden figs from Trader Joe's (this isn't an ad, I just shop there). They were moist and sweet without being too fragile and sticky to handle. I didn't like the dried figs from Costco which were dry, tough, and flavorless. When I returned the bag, they informed me that many other people had similar complaints/returns. And I did not bother finding them at Whole Foods because they've turned the entire bulk foods area into a staging ground for deliveries.

dried figs, chocolate, brandy, heavy cream
Making the ganache for the brandy truffle is straightforward. I originally used an ounce of brandy for a half pound of semisweet chocolate. It works, but I definitely prefer a punchier booze presence than a subtle flavoring. Next time I'll up that to 2 ounces, but go by your taste.
pour hot cream over chopped chocolate
stir in the brandy
let cool completely
**Jump for more butter**