Recipe: apple galette
I have lost my mind and joined NaBloWriMo again! What is NaBloWriMo, you ask? It's insanity! But it's fun insanity, so there I am. Basically, I'm posting every day for the month of October and NaBloWriMo is short for National Blog Writing Month. Insanity…
Oh hey, I was recently interviewed by the Daily Camera (Boulder's local paper) for an article on food photography. Check out the online version if you're bored.
The fall colors are getting wacky this year, but I just returned from a 3-day shoot and considering all of the circumstances (dull color, high winds, stripped stands) we managed to get some pretty decent captures.

beth was my shooting partner on the trip – she is awesome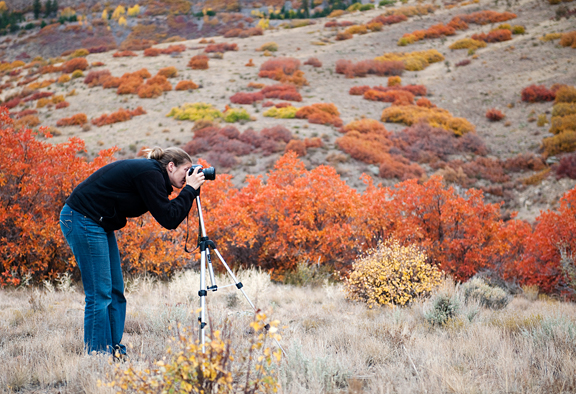 fresh snowfall on the sneffels range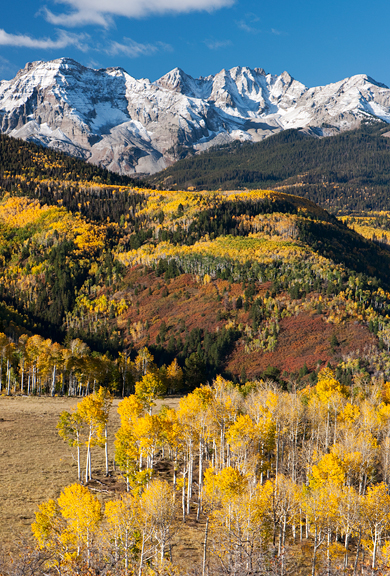 golden mature aspen stands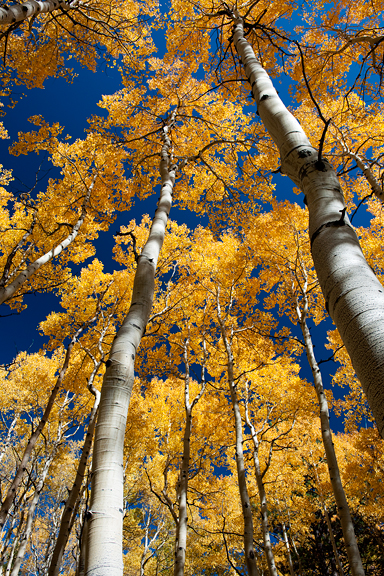 I'm heading out again Friday for another 3-day shoot. Keep fingers crossed for me that it won't be a bust! Winter keeps huffing and puffing at Colorado's doorstep. I think fall will be short-lived this year. That's both good and bad. Based on my up close and personal interactions with the weather these past few days, it is safe to say that summer is dead to me now. If standing in a shower of gently falling (sometimes violently flying) golden aspen leaves doesn't make you think summer is over, then 45 mph winds blasting 20°F air and pelts of snow certainly will. And with fall comes apples. Lovely, juicy, crisp, sweet, tart apples.
let's make an apple galette
peel the apples
The last time we visited with my ILs, MIL made this recipe for dessert one night. We scarfed down our servings during a highly competitive round of Wii Bowling. Despite being completely absorbed in the game, we all paused to comment on how perfectly satisfying the apple galette was. I knew I'd be asking for the recipe soon enough.
toss apple slices with zest
arrange slices on rolled out dough
I used a pâte brisée recipe from online for my galette dough. The original topping in the recipe got all poofy and oozy, so I made it a second time with a more sandy topping which I prefer. I'll include both toppings in the recipe below. The first time I made a large galette, but the second time I made small individual galettes (very cute).
fold up the edges
baked until golden
There are few things in life that are so perfectly suited to one another than apples and pie crust. The galette is just a rustic version of the apple pie and it is quite forgiving. Nothing quite like it on a chilly autumn day.
serve warm with ice cream
Apple Galette
[print recipe]
from my MIL
favorite pâte brisée, chilled
1 1/2 pounds apples, cut into thin slices (I used 3 granny smiths)
1/4 tsp orange zest
topping
pâte brisée
from marthastewart.com
2 1/2 cups all-purpose flour
1 tsp salt
1 tsp sugar
1 cup (2 sticks) unsalted butter, chilled and cut into small pieces
1/4 to 1/2 cup ice water
In the bowl of a food processor, combine flour, salt, and sugar. Add butter, and process until the mixture resembles coarse meal, 8 to 10 seconds. While machine is running, add ice water in a slow, steady stream through feed tube. Pulse until dough holds together without being wet or sticky; be careful not to process more than 30 seconds. To test, squeeze a small amount together: If it is crumbly, add more ice water, 1 tablespoon at a time. Divide dough into two equal balls. Flatten each ball into a disc and wrap in plastic. Transfer to the refrigerator and chill at least 1 hour. Dough may be stored, frozen, up to 1 month.
topping (original – kinda gooey)
1/4 cup flour
1/4 cup sugar
1/4 tsp kosher salt
1/8 tsp allspice
1/4 tsp cinnamon
4 tbsps butter, cut into small pieces
topping (what i replaced original with – more grainy)
3 oz. flour
2 oz. butter
1/2 cup light brown sugar
1/2 tsp cinnamon
1/4 tsp salt
1/8 tsp allspice
Preheat oven to 450°F. Toss apple slices with zest. On floured surface, roll out dough to 11-inch rough circle (or roll out half of dough to about 6-inch circle). Place dough on baking sheet. Cover dough with apples, leaving about 1 1/2 inches around edges apple-free. Combine the topping ingredients except for butter in a food processor. Add butter and pulse until crumbly or makes a ball. Crumble over apples. Fold up edges of pastry over apples, pleating sides. Bake 20-25 minutes until golden brown and apples are fork tender. Serve warm. Serves 4-6.