Recipe: chocolate-covered candied grapefruit
I have to remind myself that even if a shoot was challenging and disappointing, it doesn't necessarily mean there aren't keepers. I've muddled through my shots from Zion and Bryce. Click the links to see the images on the photo blog. For those of you too lazy to do so, here's a sneaky peeky:

sunrise over bryce canyon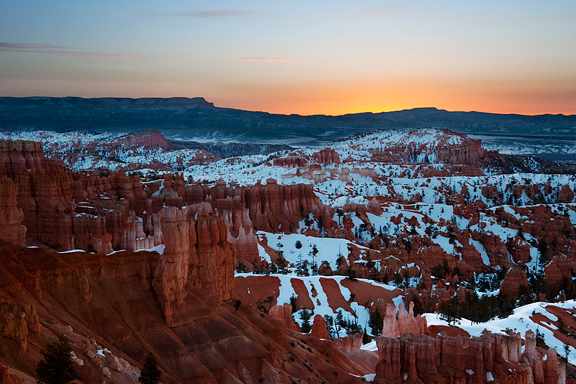 hoodoos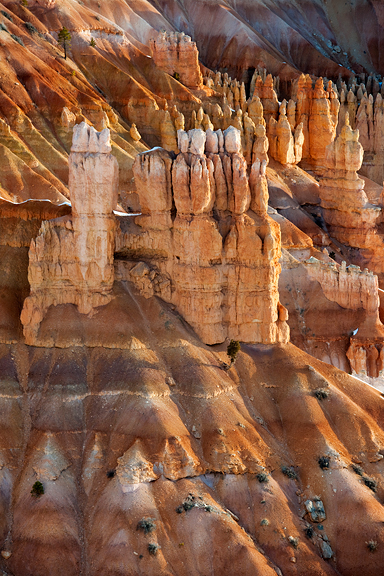 a mossy waterfall in zion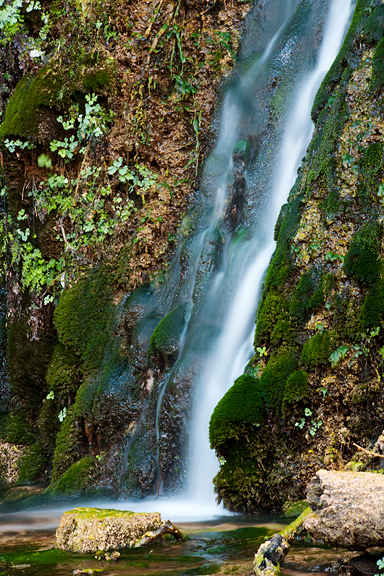 slot canyon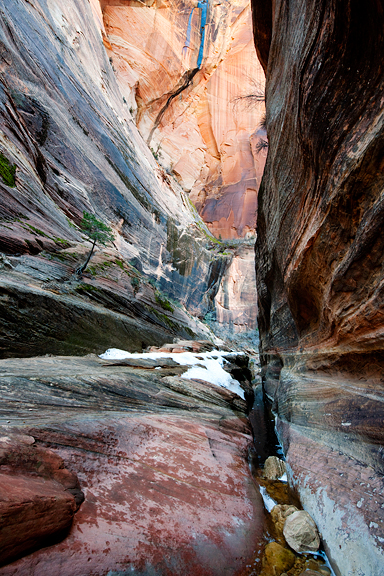 Even though you weren't there with me during the shoot, you get to enjoy the fruits of my labor. Based on the photos alone, you might have thought we had a fantastic time. That's kind of how it is with this here recipe, so if you think you might be tempted to make this, please read my words and don't come back hating me when your kitchen and everything you touch is covered in sticky sugary syrup.
grapefruits
peeling as much pith away as possible
I have been candying orange peels and lemon slices quite a bit this winter. I've read about attempts to candy grapefruit peels – some successful and some not so successful. I might have been stuck on the idea of candying the peels if it hadn't been for my candied lemon slices. The fruity flesh of the lemon turns into a gooey and wonderful candied treat. I wondered if I might be able to do that with grapefruit?
cut out the core with a serrated knife (please be careful)
peel away the membranes
I just wanted the grapefruit flesh because I was pretty sure that wouldn't end up bitter the way some peels have for others. I was careful to keep the segments whole because I'm delusional and thought they would remain in one piece during the candying process. Just try to remove as much membrane and pith as possible. I used four grapefruit.
pretty segments
into the boiling sugar water they go
I let the grapefruit simmer in the sugar water for about 90 minutes. At first I was dismayed that they began to separate, but by the end of the 90 minutes (you'll probably simmer for less time if you are at sea-level) I had come to accept that it was going to be one big grapefruity mess. Rather than picking them out with tongs or chopsticks, I had to scoop them out with a mesh skimmer.
DO save the sugar water in a jar – I'll post a great recipe that uses it.
I spread the grapefruit out on a large mesh splatter screen and let it dry for four days. At the end of the four days, I gathered up the sticky mess into a mound the size of a racquetball.
see what i mean?
not a huge yield
The candy itself tasted fine. It tasted good. I wasn't sure if chocolate would make it better or worse, but I relied on my experience with dark chocolate and other citrus. I rolled the sticky candied grapefruit mess into tiny balls (not more than a half teaspoon) until I had about 2 dozen. They dipped easily enough into the tempered dark chocolate.
candied grapefruit
enrobed
When you bite into one of these nuggets it's hard to identify that it's grapefruit unless someone tells you that it's grapefruit. Everyone who tried one loved it. The dark chocolate works wonders with candied citrus. The next time I make this, I'm going to double the amount of grapefruit I candy. It's not bitter at all. In fact, it's perfectly grapefruity.
makes for a pretty pink morsel
Chocolate-covered Candied Grapefruit
[print recipe]
4-8 grapefruits, peeled, trimmed of pith, membranes removed, segmented
3 cups sugar
1 cup water
tempered chocolate for dipping (optional)
Combine the sugar and 1 cup of water in a large saucepan and stir over medium heat until the sugar is dissolved. Let the sugar water come to a boil. When it reaches a temperature of 230°F (213°F @8500 ft.), add the grapefruit and reduce to a simmer. Let simmer (don't boil) for an hour (you can simmer as much as 2 hours). Remove the grapefruit from the sugar syrup with a mesh skimmer, reserving the sugar syrup (I have a great cocktail for it that I'll post soon). Spread the grapefruit on a mesh surface (mesh helps it dry faster) and let dry until tacky (not wet) to the touch. This may take a while. It took me 4 days. Roll/shape the grapefruit into balls (about 1/2 teaspoon each). Enrobe in tempered dark chocolate. Makes 2 dozen (for four grapefruits).