Sunday, January 23rd, 2011

Recipe: chinese almond cookies
I appreciate your kindness and encouragement. The fact that so many of you urged me to do what I felt was best for me even though it may not necessarily be the outcome you want says a lot about this readership – that you are all very caring and understanding people. That's a great feeling for me to know that so many of you who visit this space are good folk. Thank you for being awesome.
The idea of leaving the blog has flitted in and out of the corners of my mind – but it's usually only triggered when I have to post on deadline (and I'm trying hard to eliminate those) or when I drop a lens cap in cake batter and wonder why I bother with step-by-step process shots. I don't want to quit blogging, but something has got to change.

we've had some impressive colors at sunset lately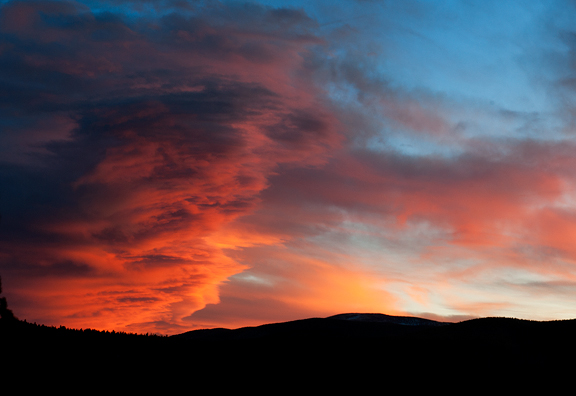 and cool clouds too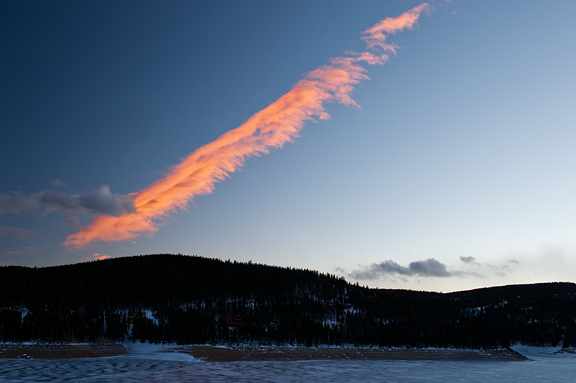 I do not enjoy writing. I know this may seem surprising because blogging is writing, but I don't write the way real writers write. I type what I'm thinking in my head and that is merely what I would be saying aloud if I didn't shut my mouth. I talk. I never shut up. The only reason the blog exists is because I have reasonable typing skills to keep up with my motor mouth. But I do love cooking and photography and archiving and sharing. Writing consumes more time than I'd like because I try to edit my rambling thoughts into something coherent and maintain a fairly regular posting schedule. Without a regular posting schedule things begin to pile up and fall behind, snowballing into a big mess. That stresses me out. I'm OCD.
Anyone who blogs knows that it takes time. This blog, my archive of recipes and random stuff that goes on in my life, is a labor of love… but it's still labor. I need to change things up on my end which may or may not become apparent here on the blog. I'm working to strike a balance in which I don't allow use real butter to take time away from important stuff like time with loved ones, my health, my work (this is not my work), and my other passions. So when I said it's me and not you, I wasn't just saying it – I meant it. But it certainly isn't my intention to break up with you… because I like you!

getting some turns in before work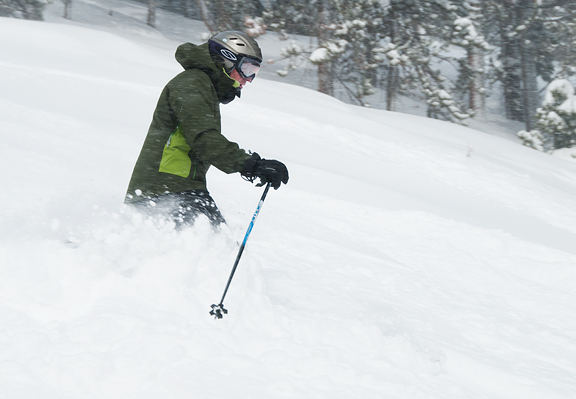 impromptu lunch at l'atelier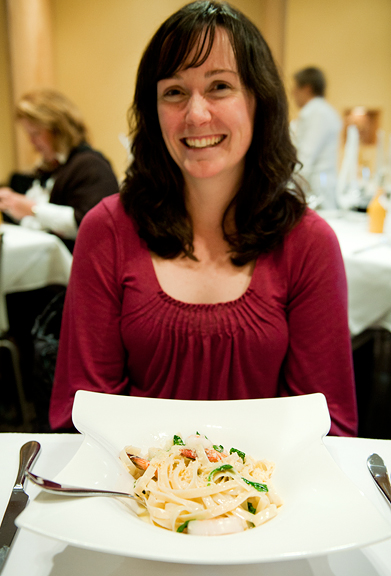 As quickly as 2010 flew past me, I'm amazed that it's still January. Actually, I'm happy that it's still January and perhaps that is because I'm changing up how I prioritize. It's also because I have an ass ton of things to get done. Typically, Chinese New Year sneaks up on me and I get all panicky. This year, I'm well aware of its approach and I've decided against hosting a big bash – mostly because I like
being
feeling sane. Of course, we celebrate the arrival of Chinese New Year no matter what. I'm still going to make several of the traditional dishes because there's all this good luck that you need to get in on!
almonds
flour, almond flour, sugar, almond extract, egg, blanched almonds, baking soda, salt, butter
**Jump for more butter**