Sunday, June 19th, 2011
Kris and I were not what my dad wanted. He wanted boys… sons. But he made do with the two of us – giggling goofballs in pigtails who probably got away with far more than sons ever would have. My father came to the US in his early twenties and over the nearly forty years that I've known him, has embraced Western culture more than most Asian dads I know. Because of that, Kris and I danced between obeying the strict Chinese father and palling around with our Dad – our friend. I got yelled at to improve my SAT scores as often as I was woken up at 2 in the morning to go night fishing for striped bass.

sailing with kris and dad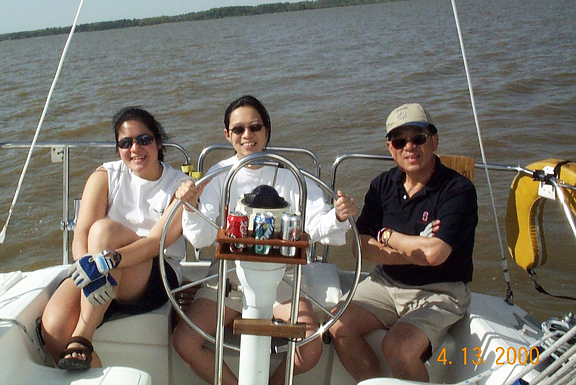 dad, me, and mom in rocky mountain national park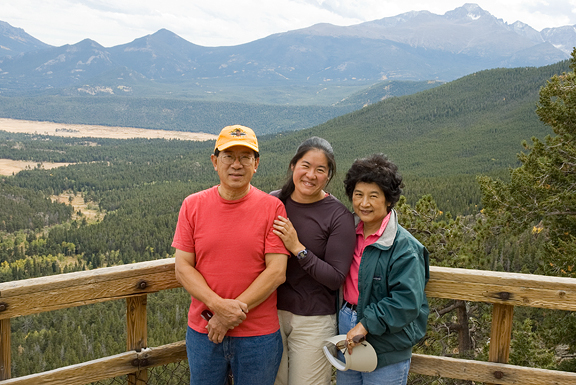 I typically describe my father as a big kid with a credit card and driver's license to my friends. And my friends love him. Every one of them. My dad is a charmer. I've learned over the years that I view my parents with a far more critical eye than my friends do. It's okay. My parents do the same to me. But that comes with the territory. That comes with being (Chinese) family.
reading to my nephew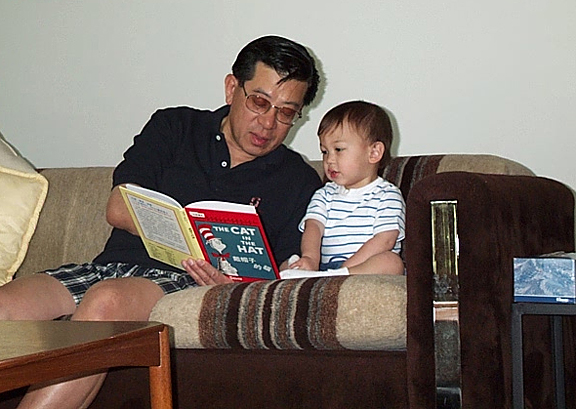 humoring my niece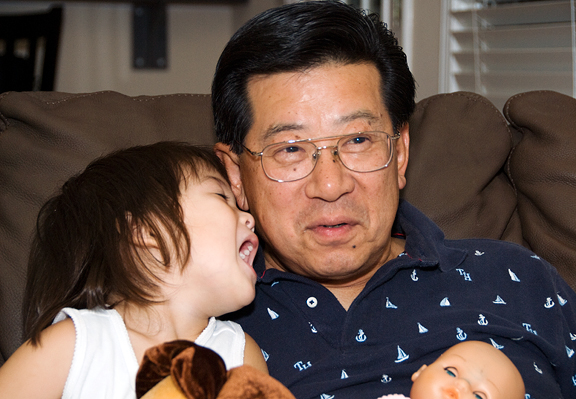 **Jump for more butter**