Kris and I were not what my dad wanted. He wanted boys… sons. But he made do with the two of us – giggling goofballs in pigtails who probably got away with far more than sons ever would have. My father came to the US in his early twenties and over the nearly forty years that I've known him, has embraced Western culture more than most Asian dads I know. Because of that, Kris and I danced between obeying the strict Chinese father and palling around with our Dad – our friend. I got yelled at to improve my SAT scores as often as I was woken up at 2 in the morning to go night fishing for striped bass.

sailing with kris and dad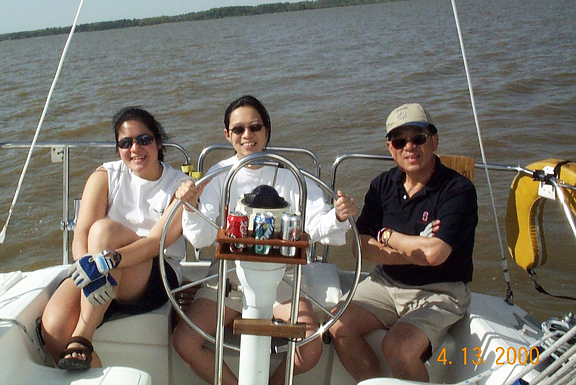 dad, me, and mom in rocky mountain national park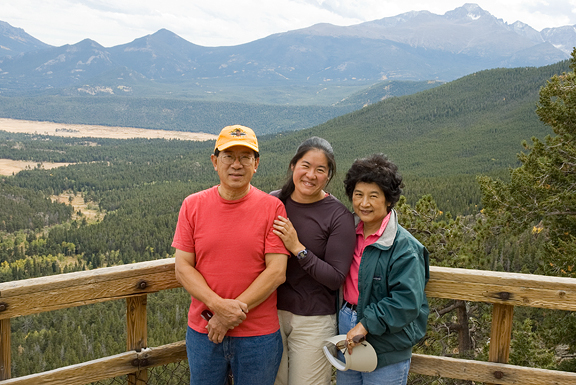 I typically describe my father as a big kid with a credit card and driver's license to my friends. And my friends love him. Every one of them. My dad is a charmer. I've learned over the years that I view my parents with a far more critical eye than my friends do. It's okay. My parents do the same to me. But that comes with the territory. That comes with being (Chinese) family.
reading to my nephew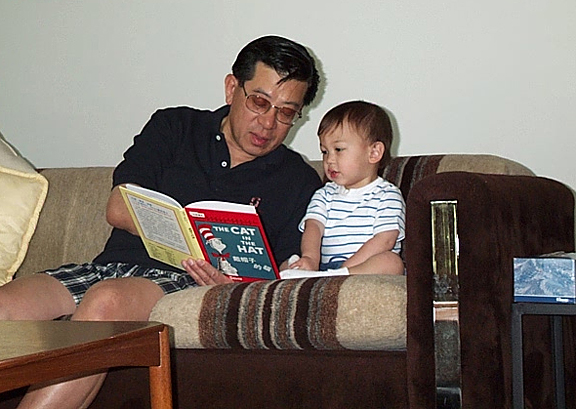 humoring my niece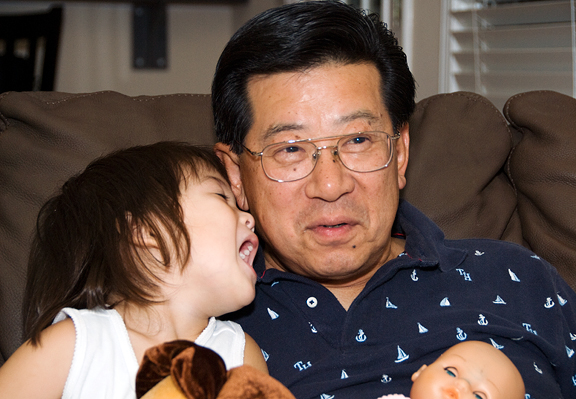 When we were little, Dad played two roles: 1) the fun guy and 2) the ultimate disciplinarian. Mom did the day to day "no, you cannot have that" or "stop fighting or I will leave you two on the side of the road!" – but when you were in BIG trouble, you were sent to see Dad. The scariest punishment for me was The Chopstick. Someone would tell Dad the latest dumb thing I did (I did a lot of dumb things) and he would sternly say in Chinese "give me your hand!" I'd already be sobbing and extend my chubby little hand while Dad (usually at dinner because this is when all family business was addressed) would clean one of his chopsticks and lightly thwack me on the hand with it. It didn't even hurt, I just hated the thought of being in trouble with Daddy.
prepping dinner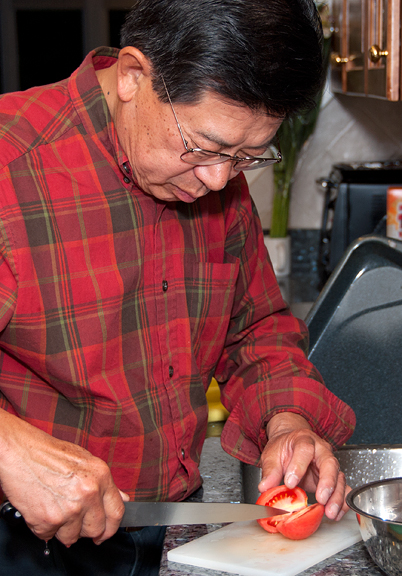 Oddly enough, the ultimate disciplinarian got in trouble with Mom quite a bit. That's because my dad was always telling me to pack my physics or ODE notes and "bring them on the boat" as he needed a crew. Work hard. Play hard. That's his philosophy and it's mine too.
in colonial williamsburg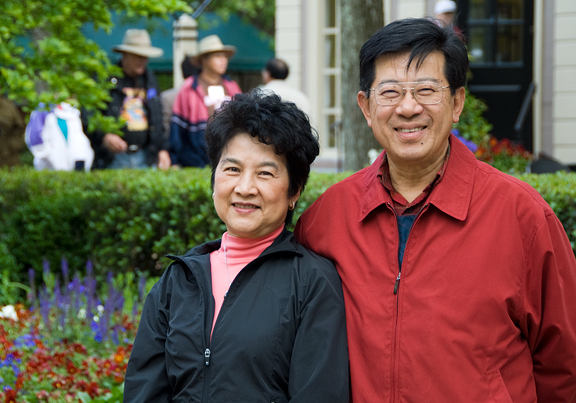 I am a lot like my dad in many ways. It's difficult for me to know which characteristics I have learned from him and which I just am. We are both assertive, self-confident, disciplined, and organized. We are also both impatient, bossy, critical, and highly opinionated. We love animals, the outdoors, and being active. We are planners. We are engineers. We love to cook, eat, and laugh.
dad loves a good glass (or bottle) of wine
It's one thing to regard your parents as your parents. It's another thing entirely to regard them as people. Over the years I have gone from looking up to my dad as my role model to looking at my dad with all of his strengths, his flaws, and his life experiences. As an adult, while I no longer see him as the role model of my youth, I still admire him – just for different reasons.
happy father's day, baba