Thursday, October 13th, 2011
Edit: I'm sad to report The Pinyon has now closed, but hopefully Chef Theo will have new endeavors to follow in Denver. Stay tuned, locals.
Restaurants come and restaurants go. It's a high turnover kind of industry and Boulder is no exception. When a place isn't so good, you can wait a year and the space will likely free up. Folks in Boulder know what they like. I can't even keep track of all the newish places opening up around town – and there are a lot because I get plenty of invitations to grand openings, special blogger dinners, media functions, etc. I guess there is some sort of directory for Boulder/Denver food bloggers. I don't usually have the time in my schedule to attend. And really, I prefer to visit on my own dime, as a normal patron… with a camera.

from pearl street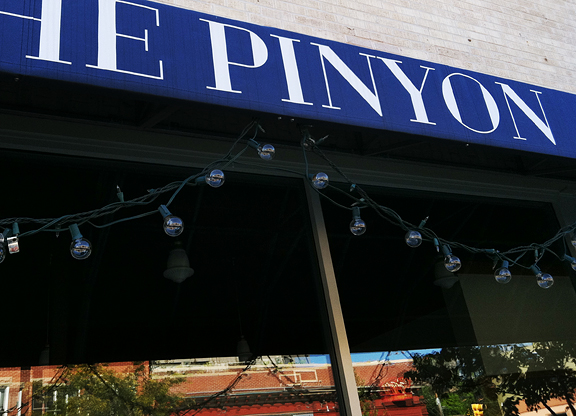 So
The Pinyon
opened up last year. I caught it in my peripheral vision as I frequented favorites on East Pearl Street like
Frasca
,
Pizzeria Locale
,
Atlas Purveyors
, and
L'Atelier
. Another restaurant… I gave it some time and began to hear happy murmurs about the joint. Summer was so insane that we never had a chance to go. Then friends of mine started tweeting me: "@userealbutter have you been to @thepinyon?" It merely increased the urgency to pop by for a meal.
roomy interior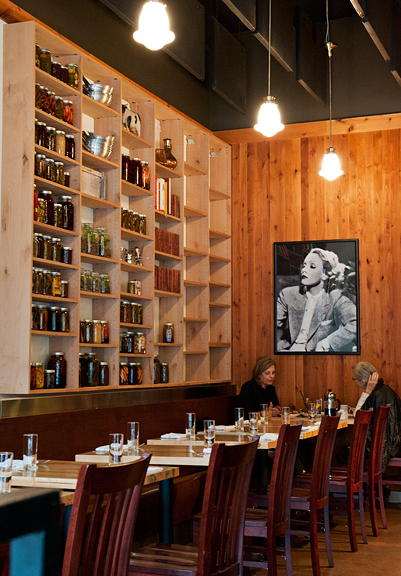 view toward the bar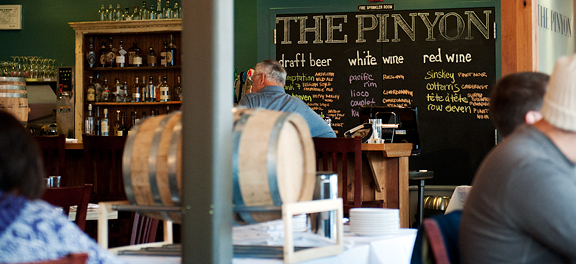 These days if I like a restaurant, then I'll visit more than once. I think that's important to get a proper and honest assessment of a place. So even though the first time I dined at The Pinyon was in September and it was terrific, I made a point of returning a couple more times. Also? It's an excuse to sample more of the menu, in the name of research.
Ahem.
The Pinyon doesn't offer an enormous selection, but it does offer a nice variety. This is American cuisine. They source locally as much as possible and serve seasonal fare. The food is bright, fresh, and perfectly seasoned – nothing overdone, but certainly done well. Ingredients are allowed to shine on their own for their quality. Tender mixed greens, sweet heirloom tomatoes lightly dressed, or a smooth and sweet golden beet soup with a touch of acid for added zest.

mixed lettuce with herb vinaigrette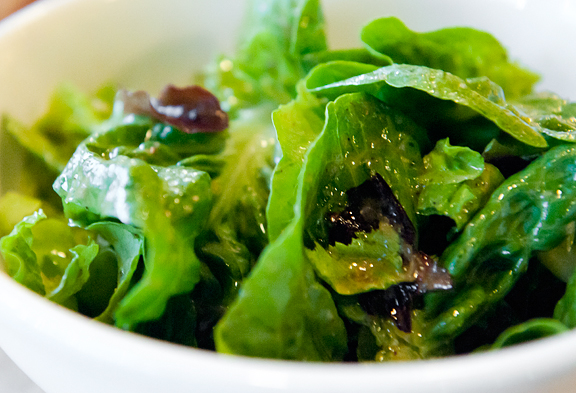 heirloom tomato salad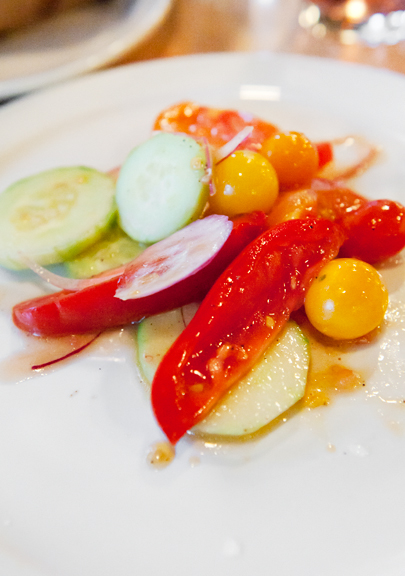 golden beet soup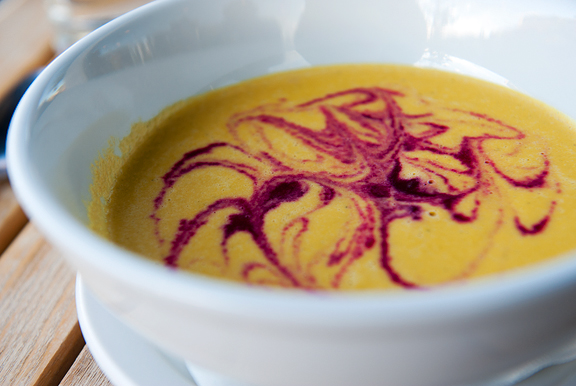 I dined here three times in as many weeks. After the first visit, I couldn't wait to go back. There's a reason for all of the hype among my Boulder twitterati – the food is terrific. In addition to the salads and daily soup pictured above, they offer small plates of house farmer cheese, country ham, pnynwings (a sriracha take on buffalo wings), and a selection of charcuterie and friends. Some side dishes include: pickled watermelon rind, duck fat french fries (how could you not?), English muffin with house made butter and jam, sweet corn and fennel, and cheddar grits.
the four-freaking-fabulous-hour meatball and spaghetti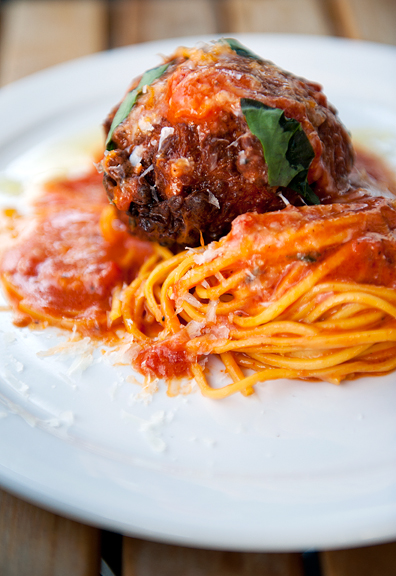 shrimp and grits with a fried egg on top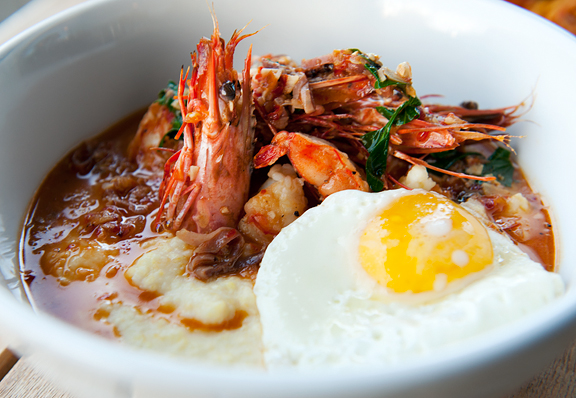 fried chicken with scallion pancake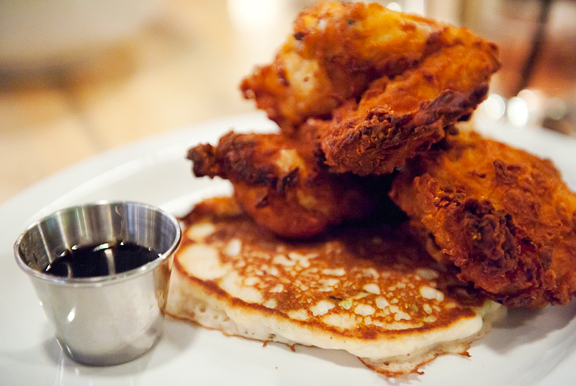 **Jump for more butter**