Recipe: blood orange curd-filled beet doughnuts
There is chocolate for the chocoholics and then there is fruity for the fruit lovers. It isn't just that I love fruity flavors, but they tend to come in a nice array of colors too. Remember me? I'm a parrot and I love bright colors.

sometimes even pink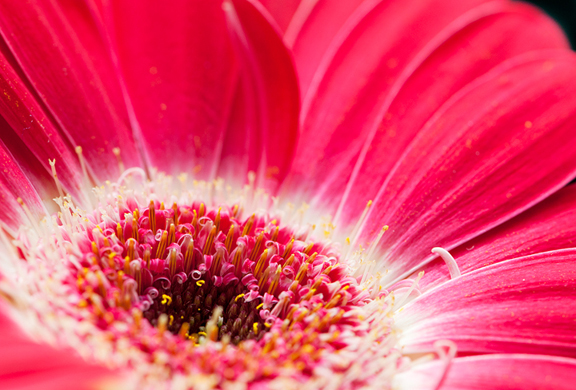 Today's recipe is indeed intended for Valentine's day, mainly because it is pink and cute. But it's more than that because it is both fruity AND vegetable-y. I've been looking around for something sweet to do with beets. So, let's get our vegetable on, people.
flour, milk, butter, powdered sugar, cardamom, oranges, beet, salt, yeast, egg, grand marnier, beet juice
peel and dice and don't wear white
I found an interesting recipe for beet doughnuts on
Almond Corner
. Most recipes call for roasting beets, but I liked this one because it cooks the beets on the stove top, simmering them in orange juice. By the time the beets are tender (it takes a while) the orange juice has reduced considerably so there isn't a whole lot of liquid left. I puréed the beets with the juice, which meant I added a little more flour to the dough later.
diced beets, cardamom pods, and orange juice
tender
puréed
Meanwhile, heat the milk and beet juice together. Now, beet juice isn't something I commonly see. I worried that I would have to make my own beet juice, somehow, but thankfully I found an obscure bottle of organic beet juice at Whole Foods… from Switzerland. Because my beets had enough liquid from the orange juice for the purée, I just added all of the milk-juice mix to the yeast and let it foam up.
add beet juice to the milk
foamy yeast
There are cake doughnuts and yeast doughnuts, and I most definitely prefer yeast doughnuts for their airy and delicate texture. I also love the flavor that yeast imparts on all things bready. I made a few adjustments to the recipe because I didn't have fresh yeast. Don't make a 1:1 substitution of active dry yeast for fresh yeast because that would result in a giant hot air balloon. And because I included the orange juice rather than straining the beets, I added another 1/3 cup of flour to avoid the stickypalooza.
pouring grand marnier into the yeast mixture with the flour, yolk, sugar, beets, butter
knead or mix (with dough hook) into a soft, silky dough
Cover the dough and let it rise in a warm location until it doubles in size. Turn it out onto a floured surface and roll it to about 1/2-inch thickness. I think I may have manhandled the dough a little too much because my doughnuts turned out a little denser than I would have liked. I'm heavy-handed with dough since I don't bake a lot of breads, mainly to avoid pigging out on it all. Maybe if I practiced more, I'd develop the finesse of a true baker. Back in Gotham…
roll out the dough
cut shapes
let rise on a baking sheet
I didn't own any heart-shaped cutters when I decided to make this recipe. Initially I was adamant about NOT making heart-shaped anythings. Then I remembered my grandma's favorite shape was a heart and her favorite color was pink (and purple, but I didn't make purple doughnuts). Not that it matters to her now that she's gone, but it kinda mattered to me. Well, you know what happens when you walk into those fancy overpriced cookware stores, don't you? They sell heart-shaped cutters in a set of four sizes and who the hell can resist the itty bitty baby heart size? Imagine me with the word "SUCKER" across my forehead. Of COURSE I bought them.
After a rise and then a fry, the hearts were more like subtle chubby hearts, but still cute. I made several round ones (large and small) as well. [Every time I cut out round shapes I hear the old guy in Raising Arizona say, "…not unless round is funny."] When they cooled, I poked a hole in the side of each doughnut and swept out a small cavity in the center with a chopstick. Then I filled a pastry bag with blood orange curd and piped it into the doughnut.

make a cavity
fill with blood orange curd
The doughnuts are good filled, but like I said before, I think I manhandled the dough too much and wound up with a somewhat denser dough than I prefer in my yeast doughnuts. I also used a small saucepan to fry the doughnuts which made for fast and wild temperature fluctuations resulting in a few burnt, but underdone in the center doughnuts. Once I got it under control, the rest of the doughnuts turned out beautifully. These are best eaten fresh and with good company.
the little ones are the best
share with the ones you love
Blood Orange Curd-Filled Beet Doughnuts
[print recipe]
adapted from Almond Corner
scant 1/2 cup (50 g) beets, peeled and diced
2 oranges, juice of (about 1 1/4 cup)
3 cardamom pods
5/8 cup (5 oz.) milk
5/8 cup (5 oz.) beet juice
2 1/4 tsps (or 1 envelope) active dry yeast or 20 g fresh yeast
4 cups (500 g) flour plus 1/3 cup (about 40 g) to add if necessary
1/2 cup (50 g) powdered sugar
4 tbsps (50 g) butter, melted and lukewarm
1 egg yolk
2 tbsps orange liqueur (I used Grand Marnier)
pinch salt
oil for frying
2 cups blood orange curd
Place the beets, orange juice, and cardamom in a small saucepan and simmer until the beets are tender and orange juice is considerably reduced (but not turned into a fruit leather). Purée the beets, orange juice, and cardamom pods in a blender or food processor. In a medium saucepan, heat the milk and beet juice until warm, but not boiling. Place the yeast in a mixing bowl. When the temperature of the milk mixture comes down to 115°F, pour it over the yeast and let it stand until it becomes foamy – about 10 minutes. Add the beet purée, flour, powdered sugar, butter, egg yolk, orange liqueur, and a pinch of salt to the yeast. Mix the dough with the dough hook of a stand mixer or by knead by hand until the dough is smooth and silky to the touch (not sticky). Place the dough in a bowl and cover with plastic. Let the dough sit in a warm location and rise until it has doubled in size (about an hour).
When the dough is ready, turn it out onto a floured work surface and roll the dough to 1/2-inch thickness. Cut out shapes and place them on a baking sheet to rise for 30 minutes. Heat at least 2-inches of oil to 360°F (use a thermometer to keep track of the temperature) and begin frying a couple of doughnuts at a time – about 1 minute per side depending on the size of the doughnut. The smaller ones will cook faster. When the bottom has turned golden (not dark brown!) flip the doughnut over to fry the other side. When the doughnut is done, remove it from the oil to a cooling rack. Repeat for all of the doughnuts. Take a cooled doughnut and pierce the side with a chopstick, sweeping out a space in the center. Fit a pastry bag with a small tip (small enough to fit in the doughnut hole) and fill the bag with the blood orange curd. Take care not to overfill the bag, cause that just makes a mess. Place the tip of the bag into each doughnut hole and fill with curd. Dust with powdered sugar before serving. Makes anywhere from 12 large doughnuts to 30+ little doughnuts.