Recipe: homemade ketchup
Still technically summer, I know… Despite the forecasted hot days this past week (80°F in the mountains is excessive, folks!), the recent afternoon thunderstorms have washed over us like clockwork every afternoon, cooling the air and recharging all living things. It's delicious. It's wonderful. And it's the start of a cooling trend. We've seen those rogue aspen branches turning yellow in a sea of deep green. People catch sight of those and immediately think fall colors are here. They are not. But they will be. Fall approaches and well – WINTER IS COMING! But I'm trying not to get ahead of myself. Yes, even we winter-lovers milk the last days of summer for all she's got.

visiting alpine lakes we haven't seen before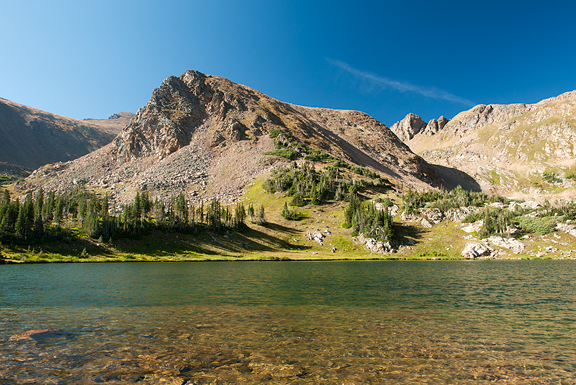 hiking a new trail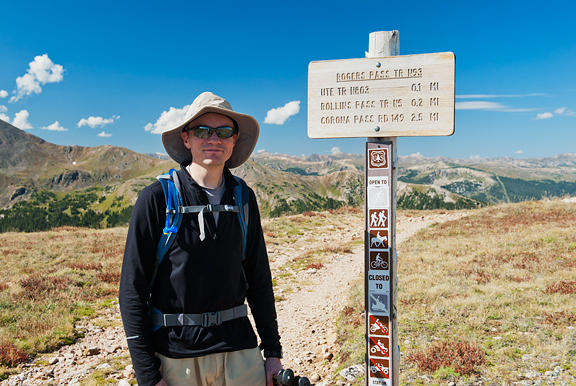 jeremy on the continental divide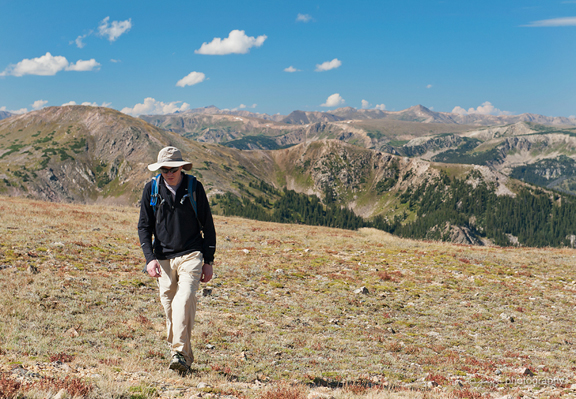 the view from on high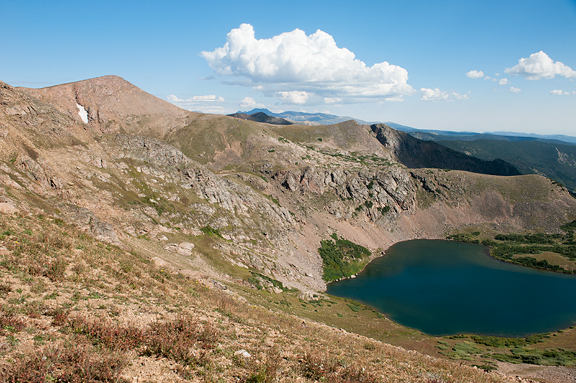 There is a precious time between Labor Day and the first big snowfall in the mountains when crowds disappear from trails, scrub turns brilliant red and gold, and you have to wear a warm fleece hat, a warm jacket, and gloves when you start hiking in the morning. The pika at high elevations are bouncing around gathering their stores for winter. Marmots waddle across alpine meadows, fat as they can be before hibernation. Adolescent ptarmigans strut about in their summer plummage, not knowing their feathers will turn a brilliant white for winter. And if you're lucky, you might find a patch of ripe, sweet huckleberries at 11,000 feet.
or a straggler porcini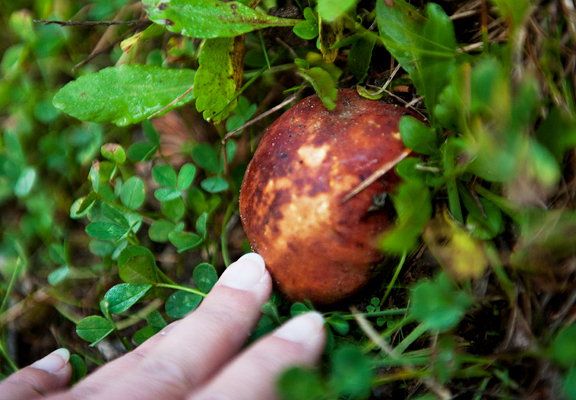 or two (or six…)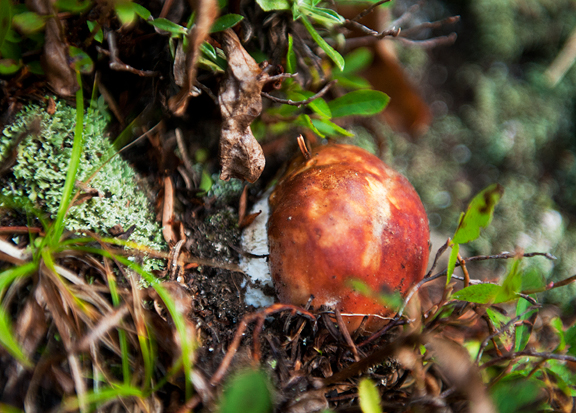 storm buildup on the divide (at pawnee pass)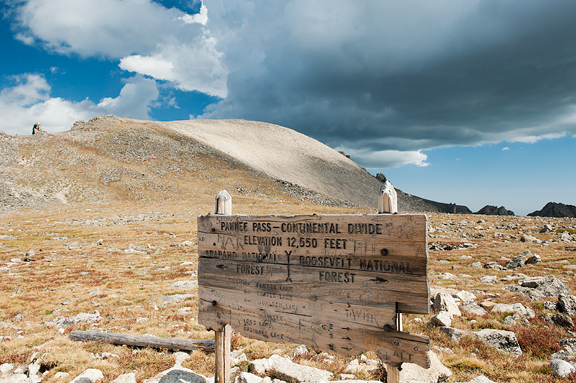 the view south from pawnee pass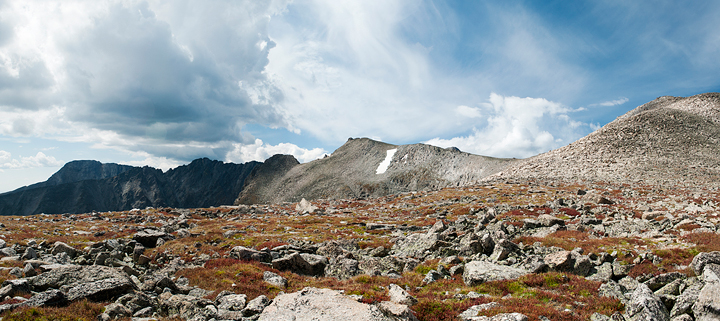 What you won't find in the mountains are wild tomatoes, because it's just too cold for those babies. As luck would have it, a short drive down to the flats puts you in tomatoland. I got a bazillion pounds of organic heirloom tomato seconds from
Cure Organic Farm
this summer. I canned tomato sauce and diced tomatoes, but I also reserved several pounds to tackle a project I've had on my list to try for years. Homemade ketchup.
ten pounds of heavenly flavor
tomatoes, cider vinegar, onion, garlic, peppercorns, allspice, cinnamon, cloves, cayenne, ginger, salt, sugar
Here's my progression for ketchup: I started on Heinz because that was my favorite among the standard brands. Then, I switched to Trader Joe's organic ketchup when I lived in California. But once I moved to Colorado, I became obsessed with some house-made ketchups at various local Boulder restaurants, namely
The Kitchen
(pair that ketchup with their amazing garlic fries). Food blogger friends have raved about homemade ketchup for years. It was time.
core the tomatoes
dice
cook the tomatoes to get the juices moving
So many ketchup recipes exist out there. I settled on one that drew flavor from several components (spices, aromatics), but whose bulk comes from the luscious ripe tomatoes. There are some extra steps, but the results are well worth the effort. The diced tomatoes get a brief stint on high heat before straining the tomato juice from the tomato solids.
straining the juice from the cooked tomatoes
adding the spices and seasonings to the juice
pouring the cider vinegar
The tomato juices and other goodies get simmered down for 30 minutes to an hour. While that's going on, the tomato solids get run through a food mill. I love my food mill. It separates seeds and skins from the essence of the tomatoes with much less effort than… any other way I know of. What you get is a nice thick tomatoey sauce.
putting the tomato solids through the food mill
and winding up with a sauce that resembles runny ketchup
place the sauce in a pan
Meanwhile, that other pot of tomato juices is ready to be dealt with. Strain the solids from the juice and combine the juice with the tomato sauce. At this point, add sugar to taste and start simmering that whole thing down to your desired consistency. Ketchup does become more viscous when it is cold, so keep that in mind. Taste it periodically and add more sugar to taste if necessary.
the juice has reduced down to about 2 cups
straining out the solids
adding sugar
it will look nice and thick when it is ready
store in a jar in the refrigerator
My yield was about a quart of ketchup. Thankfully, this stores well in the refrigerator for several weeks, so we can enjoy it into autumn. I'm not sure what the rules are on canning ketchup, but that might be a project for next summer. There is so much more freshness and tomato presence in this ketchup than anything you buy off a shelf. I liked the combination of flavors from the spices, although I might tweak them a little next time. Still, my first batch of homemade ketchup is the best ketchup I've ever tasted!
of course, we tried it with fries
Homemade Ketchup
[print recipe]
from Leite's Culinaria
10 lbs. ripe red tomatoes, cored and roughly chopped
4 cloves garlic, minced
1 large onion, medium dice
3/4 cup apple cider vinegar (or use white vinegar for a milder taste)
1 tbsp black peppercorns
1 heaping tsp allspice berries
1 stick cinnamon
8 whole cloves
1/4 tsp ground cayenne
1/4 tsp ground ginger
2 1/2 tbsps sea salt
6 tbsps sugar, plus more to taste
Use a large nonreactive stock pot to make the ketchup. A wide pot is best as the increased surface area will make the reduction process go faster. Place the tomatoes in the pot and cover with a lid. Set the heat to high and let the tomatoes cook until they release their liquid. Give it a stir from time to time and let it come to a boil. Remove from heat.
Strain all of the liquid into a medium saucepan to yield about 2 quarts. You can coax more liquid from the tomato solids by applying light pressure to the tomatoes, but keep the solids in the strainer for later use.
Place the rest of the ingredients except for the sugar in the pan with the tomato juice. Set the pan over medium high to high heat. Bring the liquid to a boil then reduce to an active simmer for 30 minutes to an hour until you have around 2 cups in volume of a thickened liquid.
While the tomato juice is reducing, run your reserved tomato solids through a food mill on the finest setting. The purpose is to get all of the tomato sauce separated from the seeds and skin (you can discard the seeds and skin). Pour the sauce (about a quart) into the pot you cooked the tomatoes in originally. Strain all of the tomato syrup into the pan with the tomato sauce. Discard the solids. Add the sugar, give it a good stir, and bring the contents to a simmer. Maintain the simmer and stir to prevent any burning. Reduce to approximately 1 quart in volume or until the ketchup achieves your preferred thickness. Taste and adjust sugar accordingly. Cool to room temperature. Store in air-tight containers and refrigerate. Should be good for several weeks. Makes 1 quart.
more goodness from the use real butter archives