Tuesday, November 12th, 2013

Recipe: pistachio rolled baklava
I've been so wrapped up with work the past few weeks that I kept missing sunsets and sunrises, except to notice that I missed them. While I walked Kaweah Monday evening, I had one eye on the dog and another eye on the sky. A few clouds overhead began to tint gold as we walked back to the house and I got antsy. Potentially good colors. "Come on, little girl. We need to get moving." But Kaweah was intent on sniffing every single twig, pine cone, and rock for at least ten seconds apiece. I glanced up and noted that the yellow had become intense with hints of orange. Looking further east, the clouds were orange and pink. I placed my hand on Kaweah's side and tried gently guiding her in the direction of the house only to have her take interest in the next rock. Determined not to miss yet another sunset, I scooped her up in my arms and carried her across the yard into the house. "I'll make it up to you with unlimited sniffing tomorrow," I said, patting her belly as I set her down at the door.

i got my sunset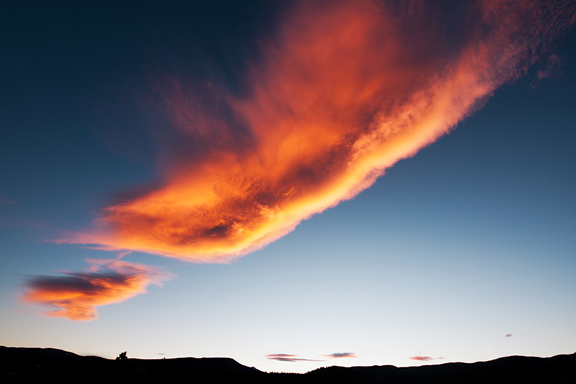 It's easy to get sucked into work. Too easy. And that usually comes at the expense of other things. I got together with a bunch of girlfriends for a potluck this past weekend and realized that I hadn't seen most of them in over a year. But I'm so glad I went because it was nice to just chill out, cook, and talk. I watched my friend's son playing in the yard while we adults ate lunch on the patio. That carefree kind of play. I think carefree play has been missing from my life these days. Gotta fix that.
the joys of sweet youth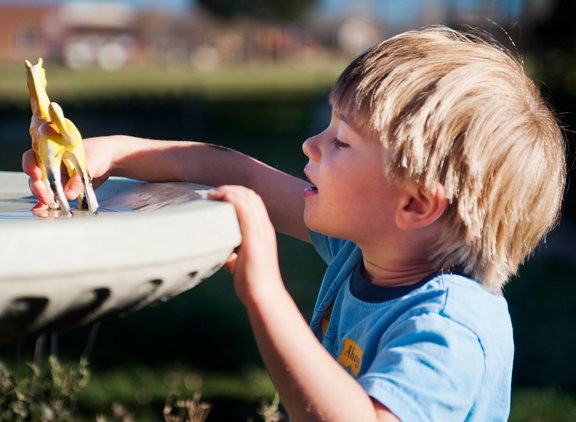 The dish I brought to the potluck was a dessert. Actually, I brought two desserts – some
huckleberry ice cream
and
baklava
. Baklava, I can make in my sleep. I've been making it since fourth grade which is… a long time. This time, the same old baklava just didn't appeal to me, so I tried to mix it up a little.
butter, phyllo dough, sugar, pistachios, orange blossom water, cinnamon, cardamom, nutmeg, extra pistachios
place the pistachios, spices, sugar, and orange blossom water in a food processor
pulse it to coarse sand texture
Pistachios cost much more than walnuts, but they are worth it. They are treasured for the gorgeous green color as much as for the flavor. I used organic raw unsalted pistachios to get the best results and added cardamom, nutmeg, and orange blossom water to the usual cinnamon. The motivation was that these additional flavors would complement the pistachios.
keep the phyllo sheets under a damp towel
brush butter on one half of a sheet
fold the sheet in half and butter the top
**Jump for more butter**