Recipe: passion fruit malasadas
So, I just thought I'd ask… Are you guys tiring of my snow pictures?

more snow and more skiing over the weekend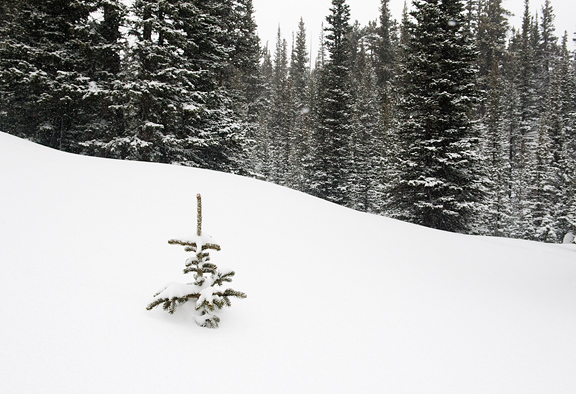 Because if you are, I get it. See, even though I LOVE skiing and I LOVE the snow and I LOVE the cold, there are times when I think fondly of places that are not cold, snowy, and skiable. I had a typical conversation on The Book of Face a few weeks ago where I declared my love of Colorado winter and my friend Cindi declared her love for tropical beaches. I told her she ought to live in Hawai'i and I sent her a link to my
Big Island of Hawai'i write up
from a few years ago. I glanced through the post and was reminded of how beautiful the island is.
crazy beautiful waipi'o valley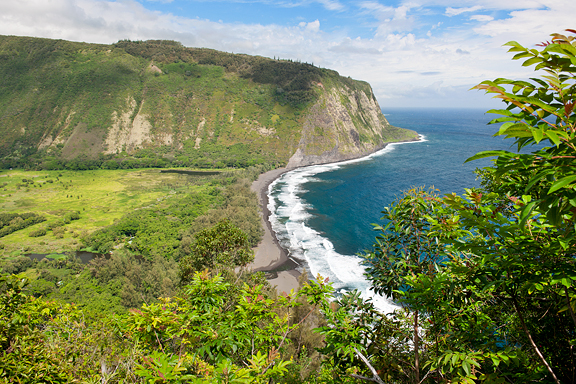 the ohia flower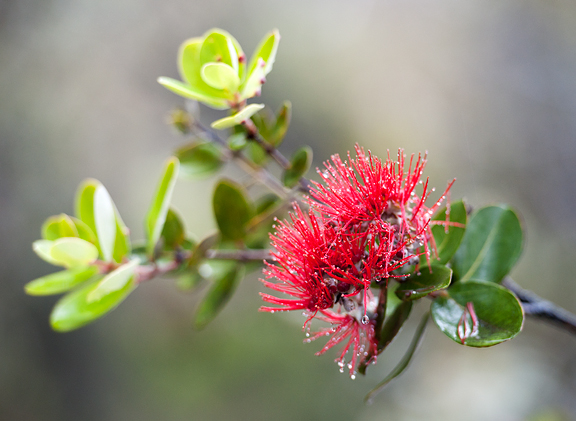 green sea turtle snoozing on the beach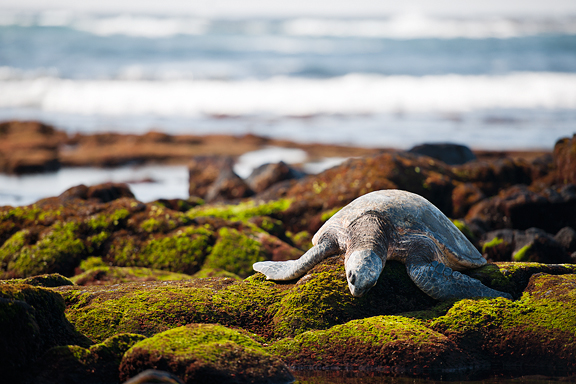 And then I saw photos of the (many) malasadas we
sampled
researched. Oh yeah, I was supposed to learn to make malasadas – those sweet fried doughnuts of Portuguese origin that are now ubiquitous across the islands. My favorites on the Big Island were from Tex Drive In in Honoka'a on the North Coast and I happened upon their recipe online. Awesome!
water, sugar, salt, vanilla, butter, eggs, flour, evaporated milk, quick rising yeast
blend an egg, the sugar, and butter together
add the yeast
and 5 cups of flour
You're supposed to blend the yeast and flour into the butter mixture before adding the liquids, but I was distracted and added them all at once. It's fine. This should be relaxing. Hawai'i.
pour in the warm water and the evaporated milk
add the remaining eggs and half cup of flour
you should get a smooth, but slightly sticky dough
cover and let rise
Malasadas can be flavored or plain or filled. The ultimate malasada that screams Hawai'i to me is the passion fruit filled malasada. Maybe pineapple is your thing, but passion fruit (liliko'i) is absolutely 100% my thing. You can make the passion fruit curd while the dough rises, but I prefer to make the curd well before making the malasada dough so that the curd has time to cool down.
sugar, butter, lots of eggs, lemon, passion fruit (and passion fruit juice), salt
the pulp inside a passion fruit
straining the pulp through a sieve
If you live where I live, you know that passion fruits are pricey little buggers. We pay $3 per fruit. That's why I hoard them when I travel to Southern California or Hawai'i and freeze the pulp for moments of inspiration such as this. If you can't get fresh passion fruit, then try a Mexican grocery store to see if they carry frozen pulp or purée. You can also drop a pretty penny to order
frozen passion fruit concentrate
. I hoard those too and have a couple in my freezer.
bring the sugar, salt, butter, lemon juice, and passion fruit juice to a boil
have yolks at the ready
gradually whisk the hot liquid into the yolks
passion fruit curd
I made a double batch of the passion fruit curd recipe when I realized how many malasadas Tex's recipe would yield. A little extra passion fruit curd is never a bad thing… Based on my experience, you can get a cup of pulp (seeds and all) from 6-8 medium to large passion fruits which will result in a half cup of juice once you press it all through a sieve. Just remember that a little goes a long way.
When the dough is ready, punch it down, cut it in half and roll the first half out to a rectangle 12 by 16 inches. They cut their dough to 4-inch squares, but I did some large ones and some small ones. I can't resist the temptation to make small versions – I like small foods.
half the dough on a lightly floured surface
rolling the dough out
cut into squares
fried malasadas
Before you ask if these can be baked, my answer is: I don't know. Nor do I care. If I'm going to use my precious precious passion fruits, we're going to fry these suckers. Most of the malasadas I've had are solid fluffy sweet bread through and through. When I fried mine, about a third of them ballooned up much like a
sopaipilla
. Once fried, shake the malasadas in a bag of granulated sugar. This is traditional although I like them without the sugar too. Poke a hole in the side with a chopstick or knife and then pipe some passion fruit curd into the malasada.
fluffy, sweet, wonderful
toss in sugar (i used a ziploc)
ready to fill
a piping bag fitted with a piping tip makes the job easier
How were they? HEAVENLY! These were as good as Tex Drive In's malasadas and if you closed your eyes, you could almost convince yourself you were on the Big Island. Like I said, this recipe makes a lot of malasadas, so I gave several away to our neighbors and friends. The feedback has been extremely positive. You should have seen the look on Jeremy's face when I handed him the last one – he was simultaneously elated and devastated. As with most fried doughs, they are best eaten fresh so the crisp outside and soft, tender inside are preserved. And you don't have to use passion fruit curd – fill it with chocolate pudding, pastry cream, whipped cream, chocolate mousse, lemon curd, orange curd, raspberry jelly, whatever you like. Just be sure to love on the malasada.
cheaper than a trip to hawai'i
such happiness in a little nugget of yum
Passion Fruit Malasadas
[print recipe]
from Tex Drive-In via Epicurious
3 cups passion fruit curd
3 large eggs, room temperature
3/4 cup sugar
5 tbsps unsalted butter, room temperature
3/4 tsp salt
5 1/2 cups all-purpose flour
2 envelopes quick rising dry yeast
1 cup hot water, 110°F – 120°F
1/3 cup evaporated milk
2 tsps vanilla extract
oil for frying (vegetable or canola)
passion fruit curd
modified from The Cooking of Joy
1/2 cup passion fruit juice (strained from 1 cup passion fruit pulp which equals 6-8 passion fruits)
2 cups sugar
1 cup butter
1/4 tsp salt
3 tbsps lemon juice, fresh
12 egg yolks
Make the passion fruit curd: If using fresh passion fruits, slice them in half and empty the pulp and any juice on the cutting board into a measuring cup. Strain the pulp through a sieve to yield a half cup of juice. Combine the passion fruit juice, sugar, butter, salt, and lemon juice in a medium saucepan. Set over medium high heat and stir to dissolve the sugar. Bring to a boil. Remove from heat. Place the yolks in a medium or large bowl and whisk to break them up. Whisk a half cup of the passion fruit liquid into the yolks. Repeat until half of the liquid has been whisked into the egg yolks. Scrape the egg yolk mixture back into the saucepan with the rest of the passion fruit liquid and whisk to incorporate. Set the pan on medium heat and stir constantly until the curd thickens. Remove from heat. Pour into a bowl and refrigerate. Makes about 3 cups.
Make the malasadas: Place one egg, the sugar, butter, and salt in a bowl and beat until blended with paddle attachment. Add 5 cups of the flour and the two envelopes of yeast and beat for a minute. Switch to the dough hook. Pour the hot water, evaporated milk, and vanilla into the mix and beat until blended. Beat in the last 2 eggs until smooth. Add the remaining 1/2 cup of flour and beat until smooth, soft, and slightly sticky – about 10 minutes. If the dough is really sticky, add a tablespoon of flour at a time. Scrape the dough into a bowl and cover with plastic and a towel. Let rise in a warm, draft-free location for 2 hours or until it has doubled in volume. Punch the dough down and cut it into two halves. Roll one half out on a lightly floured surface to a rectangle about 12 by 16 inches. Cut the rectangle into twelve 4-inch squares. Repeat with the remaining half of the dough.
Heat 1 1/2 inches of oil in a large pan to 350°F (use a thermometer). Fry 2-3 malasadas at a time until the bottoms are golden brown and the pastry is puffed (about a minute or two). Flip the malasadas over and fry for another minute or two until golden on the bottom. Remove from oil with a slotted spoon or tongs and drain on paper towels. Repeat for the remaining malasadas. Sprinkle the malasadas with sugar or shake them in a sealed ziploc bag with some sugar. Poke a hole in the side of each malasada with a chopstick or a knife. Fill a pastry bag fitted with a small plain tip with the passion fruit curd. Pipe a tablespoon or two of curd into each malasada. Makes 24.
more goodness from the use real butter archives