Recipe: lemon poppy seed cake
Driving from Nederland to Crested Butte last Sunday, we made a quick stop at Copper Mountain to let the puppy out for a potty break. As I recorded the time of her pee on my phone, I noticed the date – July 12. Ten years ago on July 12th, we arrived in the mountains of Colorado and moved into our very first home. It is, without a doubt, one of the best decisions we've ever made.

colorado, you are a part of me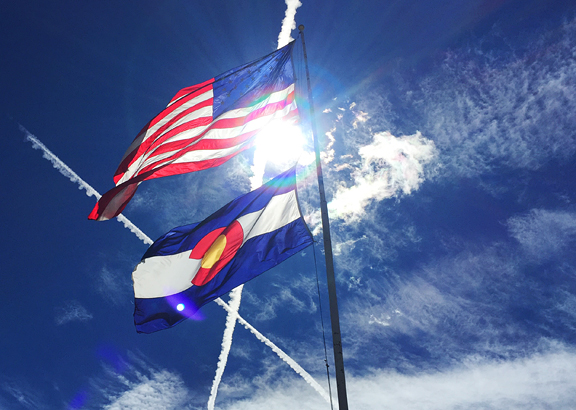 hiking the lush banks of clinton reservoir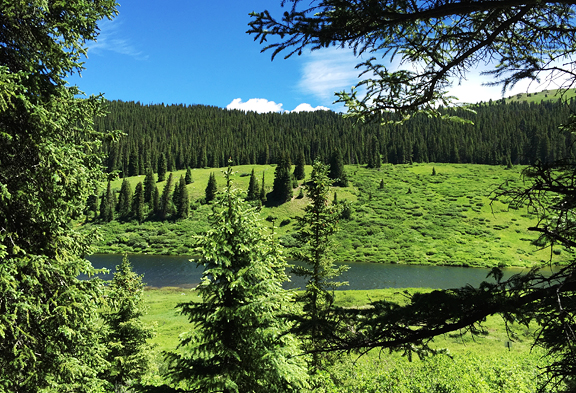 neva gets a swim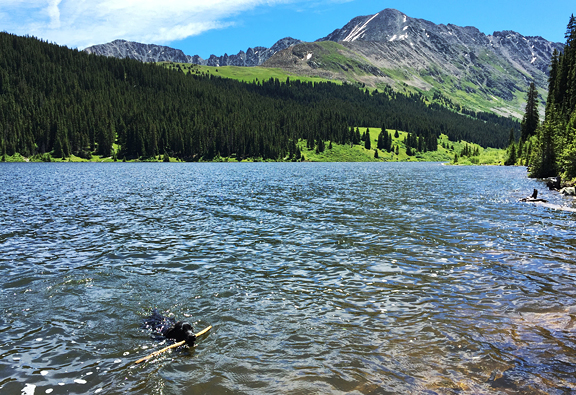 yet another stunning sunset in crested butte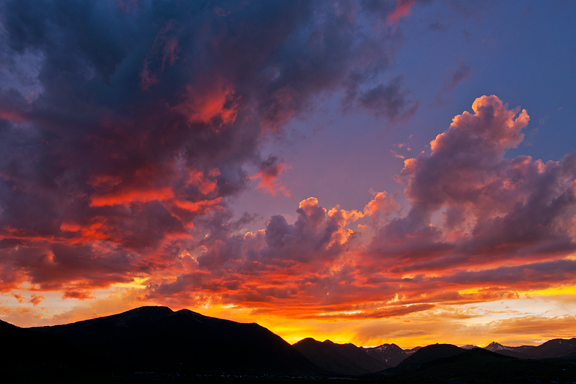 wildflowers showing off their stuff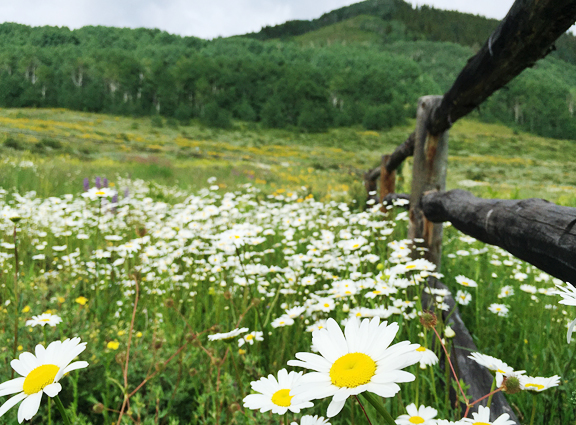 Sorting through my photo files, I found my earliest pictures of Neva when she was 6 weeks old. She has changed so much in these past weeks. We don't notice it because we are with her every day, but friends who see her once a week or every 2 weeks do comment on her growth. She's still a puppy, but she now resembles a little dog rather than the soft, chubby, clumsy, wee pup we brought home in May. Do I miss that bundle of sharp toothy cuteness? Maybe a little, but we are really loving the dog that Neva is becoming.
introducing neva to stand up paddle boarding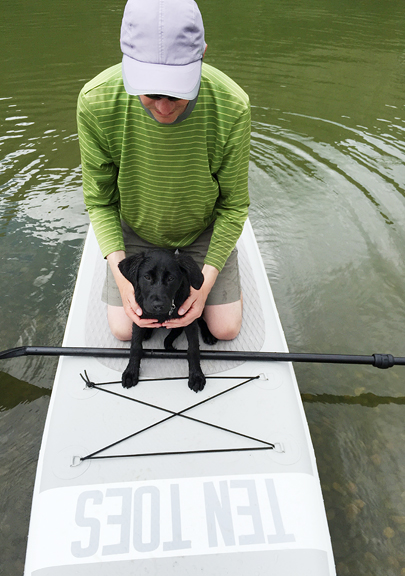 getting used to being on the water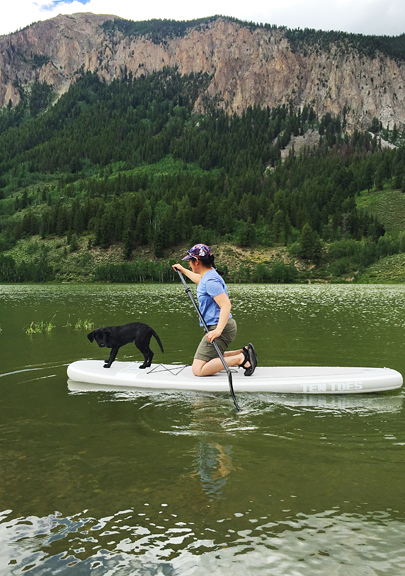 much easier to paddle without a puppy running up and down the board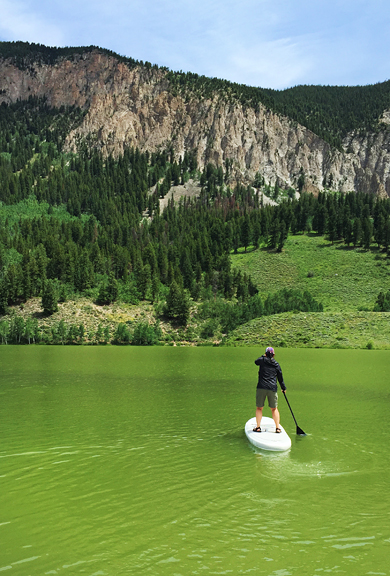 In addition to her SUP adventures, Neva continues her hiking training. Ultimately, we want to be able to hike, backpack, and trail run with her – but we can't start running Neva until she has stopped growing (at about a year old) because it can damage her development. So hiking it is! We've been careful to increase the distance and elevation gain of her hikes gradually, and she's doing great. She'll be a strong little girl come winter (our thoughts are always on winter).
hiking up steep and rocky trails like a boss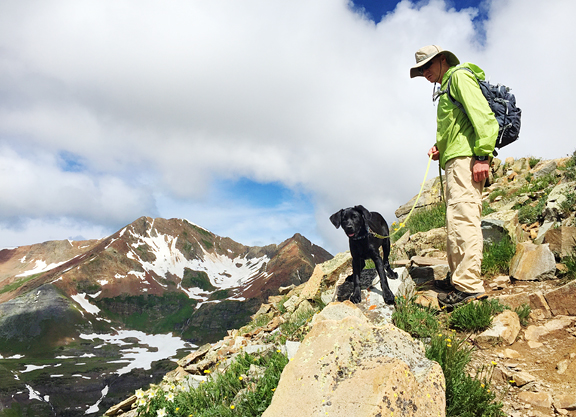 at 12,200 feet – her highest elevation to date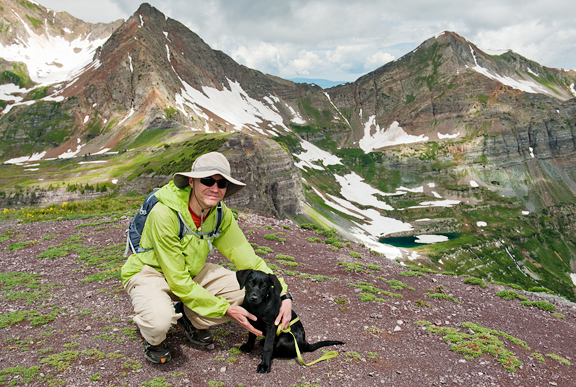 obligatory selfie with puppy kisses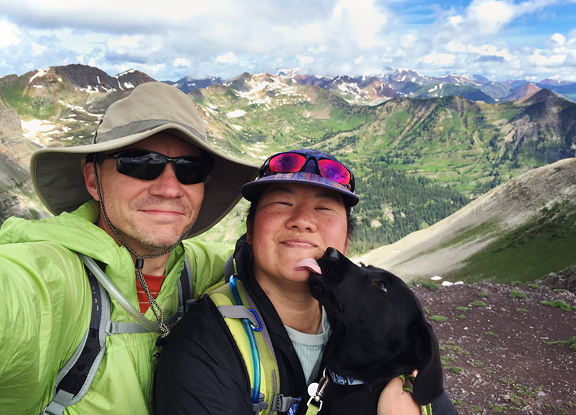 As Neva makes her way toward doghood, my forays into the kitchen have increased. I've even been able to bake a couple of times, although I'm not sure when I'll get back to shooting recipes. All of the recipes you have seen here since the puppy arrived were shot BEFORE the puppy arrived, including today's recipe for this bright lemon poppy seed cake. It's great for breakfast, brunch, tea, or dessert. Do keep in mind that consuming poppy seeds can result in a false positive for heroine use (in case you have to take a drug test).
lemons, vanilla extract, sugar, flour, coconut oil, sour cream, eggs, baking soda, salt, butter, poppy seeds
zest and juice the lemons
prepped ingredients
I love bundt cakes. I really do. You mix the batter, pour it into the pan, bake, and you're essentially done. They are easy to dress up, but can look great right out of the pan. A bundt cake doesn't judge you, it just makes you feel better. Who can resist the tender, moist crumb of a lemony cake with crunchy poppy seeds?
mix the flour, baking soda, and salt together
cream the butter, sugar, and coconut oil
add the egg yolks
beat the eggs in one at a time
The cake calls for vegetable oil or coconut oil. I used coconut oil because I had a bunch in my pantry and I wanted to see how well it performs in baked goods. So far, I've had good results for the few times I've used it. Also, the cake is probably fine without the extra two egg yolks, but I added them for additional richness and also to enhance the yellow color.
add lemon zest, lemon juice, and vanilla extract
beat in the flour mixture
then mix the sour cream into the batter
fold in the poppy seeds
The batter is a little thick, so you'll need to smooth the top of it once it is in the pan. When the cake is done baking and cooling, you can quickly whisk together the powdered sugar and lemon juice to make the lemon glaze. If you don't want it to be lemony, sub milk or water for the lemon juice.
pour the batter into the pan
smooth the top
bake until golden and let cool
for the lemon icing: lemon juice and confectioner's sugar
whisk the lemon juice and powdered sugar together
I feel that a half cup of poppy seeds is just right for this cake. I don't want my poppy seed cake to be black like the depths of the cosmos, nor do I want to bite into a slice wondering where the poppy seeds are. If the density of the seeds looks to be too high or too low for your taste, then adjust the amount accordingly. It's best to glaze the cake when it is fully cooled or else the icing will run off and pool at the base of the cake rather than on it. A little lemon zest adds a nice touch.
glazed and zested
cross section of the cake
This cake is so good, it would be fantastic naked or just dusted with powdered sugar. But if you like that hit of lemony sweet, then go for the icing. I can't help but think of potlucks when I see bundt cakes – this would be a perfect addition to any summer (or winter!) potluck. It's satisfying without being too heavy and has a clean finish thanks to the lemon accents. Just make sure to let the people you care about know if they have a poppy seed stuck in their teeth. It's the right thing to do.
a slice of lemon poppy seed deliciousness
who can resist a bite?
Lemon Poppy Seed Cake
[print recipe]
a mashup of this recipe and this recipe
2 1/2 cups all-purpose flour
1 tsp baking soda (3/4 tsp at 8500 ft.)
1 tsp salt
1/2 cup butter, softened
3/4 cup vegetable oil or coconut oil (I used coconut oil – 150g)
1 1/2 cups sugar
2 egg yolks
4 eggs
3 tbsps lemon zest
3 tbsps fresh lemon juice
2 tsps vanilla extract
1 cup sour cream (full fat, please)
1/2 cup poppy seeds
lemon icing
1 cup powdered sugar
2 tbsps lemon juice
Preheat oven to 350°F. Grease and flour a 12-cup bundt pan. In a medium bowl, mix the flour, baking soda, and salt together until blended. In the bowl of a stand mixer fitted with the paddle attachment, cream the butter, coconut oil (if using), and sugar together. If using vegetable oil, beat that into the creamed butter and sugar. Beat the egg yolks into the butter mixture. Beat the eggs in, one at a time, mixing well after each addition. Mix in the lemon zest, lemon juice, and vanilla extract. Add the flour mixture to the batter and blend until smooth. Beat in the sour cream. Fold in the poppy seeds. Pour the batter into your prepared bundt pan and smooth the top. Bake for 50-60 minutes (50 for me). Remove from oven and let cool completely. Meanwhile, whisk the powdered sugar and lemon juice together to make the icing. Invert the cake onto your serving plate and drizzle with lemon icing. Serves 12-16.
more goodness from the use real butter archives