Recipe: sous vide pork chops
Hello readers! I just want to point out what for some might not seem obvious. No one is forcing you to read my blog. If you cannot abide by my taste in recipes, you hate my dog, you are sick of seeing photo after photo of my husband skiing, you dislike nature, or you don't want to read my words and stories, you are well within your rights to not read use real butter. If it's just the recipes you want, you are welcome to click on the link at the start of each post next to the thumbnail which will jump down to the recipe, bypassing any potentially upsetting content. If this is too much of a burden on you, then I wish you well on your journey through the interwebs. I am totally okay with that. This is not just a food blog, it is MY blog. It is available to people for free, but this blog is not a service. I maintain use real butter at my own expense. I write it for me. I have always written it for me. I detest writing and I especially hate writing when some company or person(s) tell me what to write or what not to write. So for those who want to tag along on my mundane life, I offer a friendly smile and I'll scoot over to make room for you. For those who find the blog unbearable to read, I invite you to stop wasting your time and move on to better things.

well, at least 5280 magazine likes my mindless drivel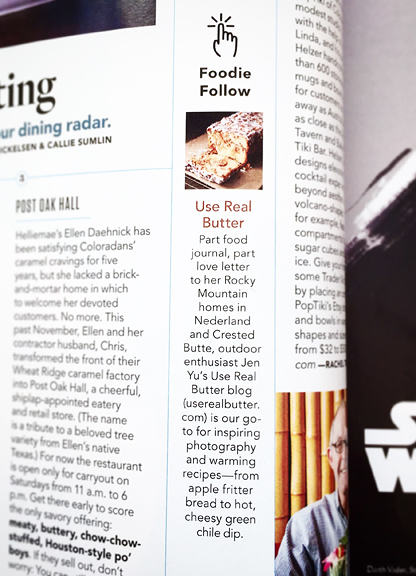 some kelvin-helmholtz-ish clouds at sunset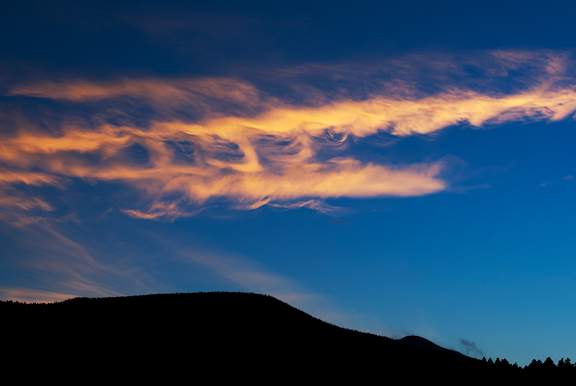 crescent moon behind a veil of pink clouds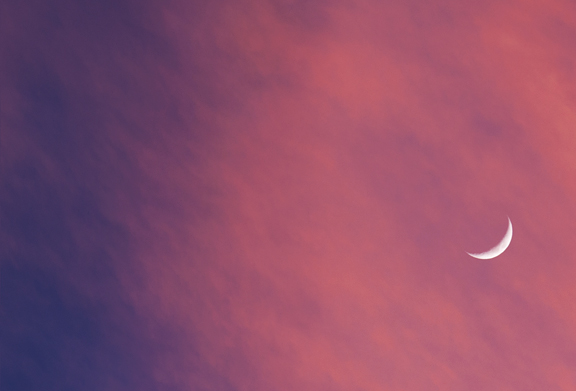 jeremy finds fresh tracks in the glades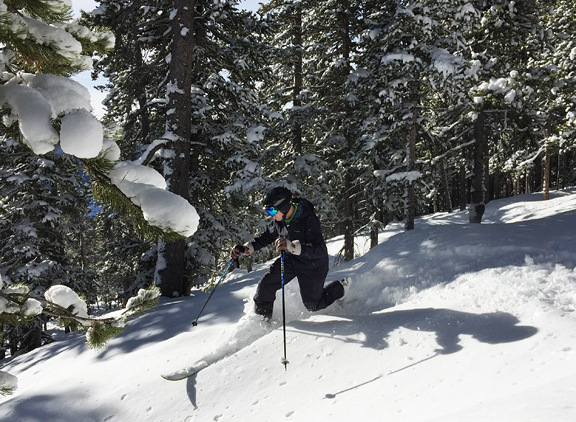 This past summer, my dad asked me if I had ever heard of sous vide and was it any good. Yes, I had heard of it years ago. I had no idea if it was good or bad because it was prohibitively expensive back in the day and I had dismissed it as impractical. Dad inquired because he is on a never-ending mission to cook the best steak possible (to go with his red wine, of course). Fast forward a few months to when I was team cooking with
Andrew
(and our friend, Ben) for one of his popular community dinners at his house. We always nerd out on food and cooking before the guests arrive and he was testing sous vide ribs versus ribs from the smoker. This was my opportunity to learn more about sous vide, which literally translates into "under vacuum". It involves vacuum-sealing food in plastic bags and cooking them in a low-temperature water bath (you can cook eggs in their shells). Then Andrew says, "Here, why don't you borrow it? I'm going to be out of the country for a few months, so I won't be missing it."
andrew's anova precision sous vide cooker
easy setup, just clamp it to the side of a large pot or vessel filled with water
I have tested it on three different cuts of steak, barbecue pork ribs, and now pork chops. I will eventually get around to seafood, chicken, eggs, tempering chocolate, and other nifty things, but it's really to give my dad some feedback on sous vide and to be able to prepare a nice dinner for him when I see him this summer. Also? I bought one of my own, because they're now as affordable as a typical small kitchen appliance. Andrew is still in Australia, but another friend had one for sale that was practically new, so I sprang for it. The pork chops I used came in a complimentary shipment of several pounds of grass-fed beef (steaks, ground, etc.) and heritage breed pork – no antibiotics, no hormones, no GMO – from
Butcher Box
, a monthly high quality meat subscription service.
butcher box's pork chops were my favorite
simple: pork chops, vegetable oil, black pepper, kosher salt
Sous vide is not faster than chucking your pork chops or steaks on a grill or a hot skillet, but the results are far more consistent if you are one who likes tender and juicy meat or if you prefer your steaks on the rare side. I didn't opt for a food saver vacuum sealer because I have had excellent success with ziploc bags. My primary sous vide guide has been Kenji López-Alt at
Serious Eats
. First, you'll want to get your water bath to temperature. I opted for medium-rare (140°F). For the pork chops, pat the chops dry, season the meat, and pop it into a ziploc bag. Then push as much air out as possible using the displacement method – lower the bag into the water bath to displace as much air as possible, then seal it without letting any water in. Water circulates through the sous vide apparatus to maintain the bath temperature, so I clamped the bags to the side of the stock pot to keep them from obstructing the intake.
season with salt and pepper
place in a ziploc bag (or use a food saver vacuum sealer)
lower the bag into the bath to displace the air from the bag (and seal it)
clamp the bags away from the sous vide intake
What's neat about sous vide is that the food never gets above the temperature of the water bath, so you can't overcook the meat. Kenji usually gives a range of cooking times – in this instance one to four hours. I typically stick to the lower limit because I don't like wasting energy. Kenji's
discussion on sous vide pork chops
goes into great detail on the weirdness that happens when you cook the meat too long. You should give that a read. Now, when the pork chops are done in the bath, they aren't actually done. The final step is to finish the pork chops on the stove or the grill because the water bath cannot produce that coveted sear. The sear is actually quite quick (a few minutes total) since the pork chop is already cooked. It's about 45 seconds to a minute on each side, and Kenji rightly recommends giving the edges (especially the fatty edges) a little searing love because… yum!
out of the bath
pat the chops dry and i like to add a little more seasoning
heat some vegetable oil in a cast iron skillet or stainless steel pan
get that sear going
I think as long as I have the time to sous vide, this will be my preferred method for preparing pork chops (and probably a host of other things) in the future. These pork chops were the juiciest and most tender I have ever cooked at home. The flavor was outstanding, too. I chalk that up to the quality of the meat as well as the sous vide method. Better living through science, folks!
perfect pork chop
serve with some sautéed greens and spiced apples
tender, flavorful, juicy
Full disclosure: I received a free trial box of beef and pork from Butcher Box with no obligation on my part.
Sous Vide Pork Chops
[print recipe]
from Serious Eats: The Food Lab
4 bone-in pork rib chops (about 1 1/2 inches thick, each)
kosher salt
freshly ground pepper
2 tbsps vegetable oil
Preheat your sous vide cooker to your pork chop target temperature. Kenji gives a chart listing doneness, temperature, and time range.
Rare (tender, juicy, a little slippery): 130°F (54°C), 1-4 hours
Medium-rare (tender, juicy, and meaty): 140°F (60°C), 1-4 hours
Medium-well (quite firm, starting to dry out): 150°F (66°C), 1-4 hours
Well-done (firm, a little dry and tough, but moist): 160°F (71°C), 1-4 hours
Pat the pork chops dry and season generously with salt and pepper on both sides. Place the pork chops in sous vide bags or ziploc bags. Seal the bags using a vacuum sealer or the displacement method (for ziploc bags). The displacement method for ziploc bags: place the bottom of the bag in the water bath and slowly lower the bag, allowing the water to displace or push the air up and out of the bag. Keep lowering until the seal is an inch or so above the water, but most of the air is out. Seal the bag without letting any water in. Place the bags in your sous vide bath for the amount of time listed above.
Take your sous vide bags out of the bath. Remove the pork chops from the bags and blot excess moisture with paper towels. You can season with a little more salt and pepper, if you like. Turn on your vent and open a nearby window. Set a stainless steel or cast iron skillet on your largest burner and add a tablespoon or two of vegetable oil. Turn the heat to high until the oil begins to smoke. If your pan isn't large enough for all four chops, then just cook two (or one) at a time. Set pork chops in the pan and let sear until browned, about 45 seconds. The pork chop should release from the pan when you lift it – if it sticks, set it back and let it continue searing until it comes off cleanly. Flip the pork chops over until the other side is also seared and releases from the pan easily. Using tongs, hold the chop(s) so that the sides are seared on the bottom of the pan. Remove the chops to a wire rack to rest for a few minutes. Serves 4.
more goodness from the use real butter archives