Recipe: strawberries and cream malasadas
Okay, the confusion is over. Spring has sprung and is springing all over the place. I am okay with this. In fact, I've decided this year that instead of dreading summer and feeling like I'm walking under a broiler all day, I'm going to attempt to acclimate myself to the heat a little earlier. I'll see if it makes summer more tolerable (probably not). I mean, I grew up in southern Virginia for 18 years and lived in Southern California for another 10. You'd think I'd be used to heat by now. One of my strategies includes baking loads of Neva's treats while it is still cool – enough to get us through the summer so I don't have to turn the oven on! Another plan is to ramp up my trail running now, while the temperatures are mild, so that I am not ramping up and adjusting to the hot weather at the same time. Lofty goals, I know. Should I fail, at least summer is a forgiving season.

neva likes all of the treats i'm cranking out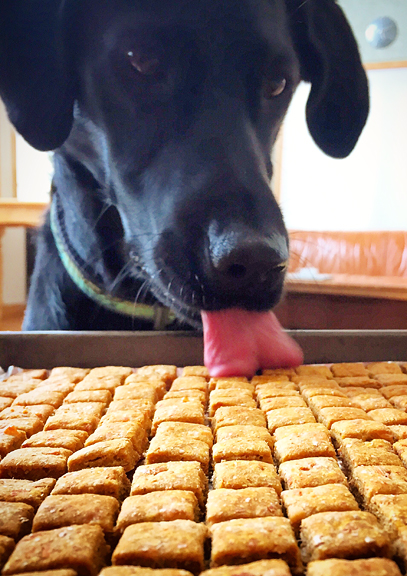 my mint is sprouting after an apocalyptic haircut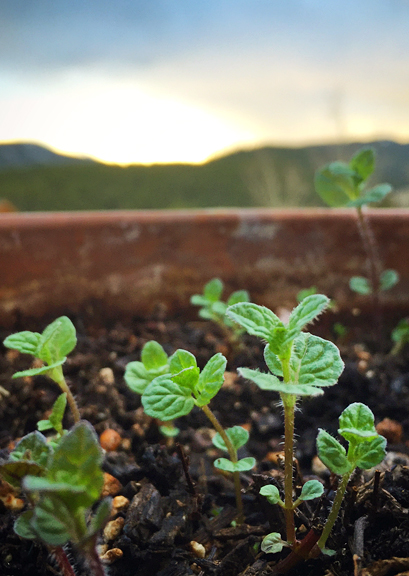 jeremy and i enjoying a backcountry ski (sans neva)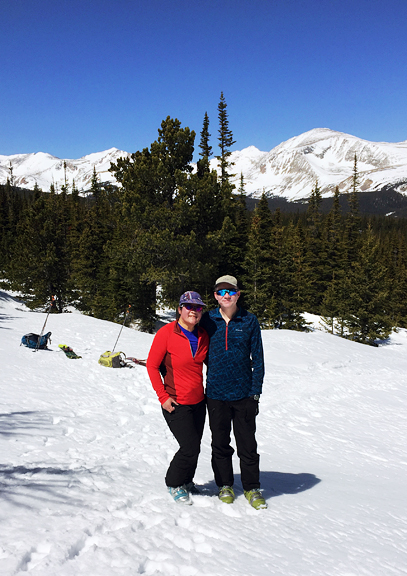 pasque flowers in full force on my trail run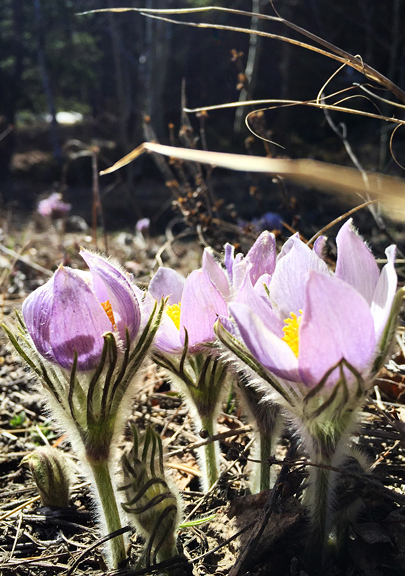 the ball bounces higher (and so does neva) when the field is clear of snow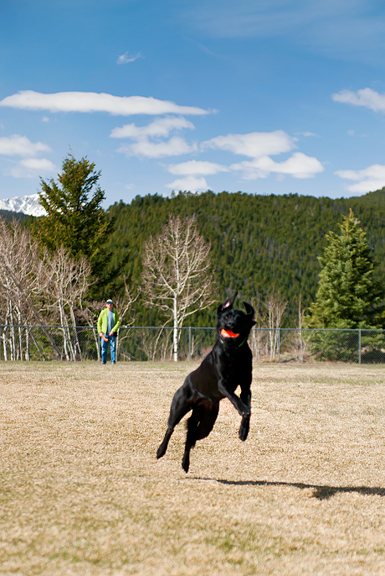 I've been following my friend,
Jennie
, as she documents her Year of Pie on Instagram. The other day, she made a strawberry pie because she couldn't wait any longer for the berries to come into season. I hear ya, sistah. Strawberries are the ones that bust open the berry floodgates of summer because they arrive in spring, except they never seem to arrive soon enough. I can't tell you how many weeks I've been scrutinizing the strawberries in the grocery store, squint-frowning at the ones that are more white than red. But this week, they are all beginning to take on that blushing hue. I'm probably jumping the gun by a couple of weeks, but the time has come for strawberries and cream malasadas.
water, vanilla extract, freeze-dried strawberries, flour, sugar, eggs, butter, salt, yeast, evaporated milk
The idea I had was to make plain malasadas (those fried Portuguese doughnuts you find in Hawai'i that are the very definition of ono kind grindz) and fill them with strawberries and whipped cream, but then I found some freeze-dried strawberries in my pantry and decided to make the malasada itself strawberry-flavored. Freeze-dried strawberries turn to powder when you crush them. Dried strawberries with the texture of raisins will not turn to powder, they'll just get squashed – so don't use those. If you have dried strawberry chips that snap when you break them, those might work if you can pulverize them to a dry powder. I got my freeze-dried strawberries from Trader Joe's, but you can also find them in health food stores and I may have seen them in Whole Foods. I subbed a half cup of flour with a half cup of the strawberry powder. It's pretty potent stuff.
crush the freeze-dried strawberries into powder
it should be a pretty fine powder
mix it into the flour
While the dough smells of strawberries, the color is a light pink. If you need your malasadas to be a brighter, more intense subliminal cue for strawberries, you can probably add some coloring, but I didn't think it was necessary. The dough will be sticky, but not unreasonably so. If it's too sticky to handle, then beat in a tablespoon of flour at a time until it is manageable.
beat the eggs, butter, sugar, and salt together
mix in most of the strawberry flour and the yeast
switch to a dough hook and add the evaporated milk and warm water
knead in the remaining eggs
and finally add the last half cup of strawberry flour
let the dough rise in a large bowl covered in plastic
It's been a long while since I've made malasadas, so I couldn't tell if the dough was a little stickier than the plain batch due to swapping pulverized strawberries for some of the flour. Even so, it wasn't terrible to handle and it rose nicely. Instead of working in halves, I worked the dough in quarters. If you don't care what shape your malasadas are, then this is an easier way to manage the dough. If you want the more traditional square shapes, it's best to roll the dough out in halves. I dunno, I can never seem to roll anything out into a rectangle without cutting it that way, so I wind up with lots of rounded edges. I did make a quarter of the malasadas half-size because I didn't want gigantic filled doughnuts. The malasadas fry in total (both sides) about 3-4 minutes for the large ones and about 2-3 minutes on the smaller ones.
the dough, it has risen
punch the dough down and roll it out
i cut this quarter into six "squares"
fried: some of the half-size and the full-size
fluffy, pale pink with specks of strawberry
While your malasadas cool and drain, prepare the fillings. I imagined several ways to fill the malasadas, but narrowed it down to two methods so you wouldn't want to strangle me by the fourth permutation. Both involve whipped cream and strawberries, and that's all you really need, right? Right. Sort of. I like a little sugar, vanilla, and Grand Marnier in there, too. You can use vanilla extract or vanilla bean paste in the whipped cream, but the paste adds nice flecks of vanilla bean seeds as well as a richer vanilla flavor.
strawberries, grand marnier, cream, sugar, vanilla bean paste
whip the cream to stiff peaks (should still be smooth)
slicing the strawberries (but keeping them connected at one corner)
two methods: finely diced strawberry or sliced whole strawberries
For a filled malasada, I fold diced strawberries into the whipped cream. Why dice the strawberries so fine? So that they can pass through the piping tip easily without clogging up the works. I punch an opening large enough to fit my piping tip through one end of a small malasada and fill it with the strawberry cream. If you have a hankering for something richer, you could make a pastry cream to use instead of the whipped cream – I'm sure it would be amazing.
fold the strawberries into the whipped cream
fill the malasadas
The second version is a split cream strawberry malasada. First, I give the strawberries a gentle toss with some sugar and a splash of Grand Marnier. This gives the berries a little boost, especially if they aren't super ripe and sweet on their own. Each malasada is sliced in half as if you were to make a sandwich. I like to leave the two halves hinged on one end so the top doesn't topple off, but that's mostly for aesthetics. Pipe a layer of whipped cream on the bottom, then layer the strawberry slices on top, and cap it off with the other half of the malasada.
sugar and grand marnier with the strawberries
pipe whipped cream onto the bottom half of the malasada
layer the strawberries and cap with the top half of the doughnut
The strawberry malasada itself has a nice distinct strawberry flavor and is delicious on its own without being especially sweet. Personally, I like the split cream malasada version best. That's because you can really stuff each doughnut with more filling than the filled versions (it's all about the geometry). What I like about the filled option is that these are easier to transport or store for a party and they feel just slightly less indulgent – maybe because they are. The split cream malasadas, once assembled, can be a veritable mess to pack up. All in all, I like both for different reasons, but mostly because they are the stuff of berrylicious dreams.
dust with powdered sugar
honestly, i can't finish one split cream strawberry malasada on my own
the filled malasadas are tasty little nuggets of fruity, creamy, doughnutty loveliness
Strawberries and Cream Malasadas
[print recipe]
modified from this recipe
strawberry malasadas
1/2 cup powdered freeze-dried strawberries (start with 2 oz. or 3 cups of freeze-dried strawberries)
5 cups all-purpose flour
3 large eggs, room temperature
3/4 cup sugar
5 tbsps unsalted butter, room temperature
3/4 tsp salt
2 envelopes quick rising dry yeast
1 cup hot water, 110°F – 120°F
1/3 cup evaporated milk
2 tsps vanilla extract
oil for frying (vegetable or canola)
confectioner's sugar for dusting
strawberries and cream filling version 1
1 lb. strawberries, topped and minced
3 tbsps sugar
1 pint heavy whipping cream, cold
1 tsp vanilla bean paste or vanilla extract
strawberries and cream (split cream) version 2
2 lbs. ripe strawberries, topped and sliced
5 tbsps sugar
1 tbsp Grand Marnier
3 cups heavy whipping cream
1 1/2 tsps vanilla bean paste or vanilla extract
Make the strawberry malasadas: Whisk the powdered freeze-dried strawberries and flour together until blended. Set aside. Place one egg, the sugar, butter, and salt in a bowl and beat until blended with paddle attachment. Add 5 cups of the strawberry flour and the two envelopes of yeast and beat for a minute. Switch to the dough hook. Pour the hot water, evaporated milk, and vanilla into the mix and beat until blended. Beat in the last 2 eggs until smooth. Add the remaining 1/2 cup of strawberry flour and beat until smooth, soft, and slightly sticky – about 10 minutes. If the dough is really sticky, add a tablespoon of flour at a time. Scrape the dough into a bowl and cover with plastic and a towel. Let rise in a warm, draft-free location for 2 hours or until it has doubled in volume. Punch the dough down and cut it into two halves. Roll one half out on a lightly floured surface to a rectangle about 12 by 16 inches. Cut the rectangle into twelve 4-inch squares. Repeat with the remaining half of the dough.
Heat 1 1/2 inches of oil in a large pan to 350°F (333°F at 8500 ft.). Fry 2-3 malasadas at a time until the bottoms are golden brown and the pastry is puffed (about a minute or two). Flip the malasadas over and fry for another minute or two until golden on the bottom. Remove from oil with a slotted spoon or tongs and drain on paper towels. Repeat for the remaining malasadas.
Prepare strawberries and cream version 1: Place the minced strawberries in a medium bowl. Sprinkle 1 tablespoon of sugar over the strawberries and stir until mixed. Set aside. Whip the remaining 2 tablespoons of sugar with the cream and the vanilla bean paste or vanilla extract to stiff peaks. Fold the strawberries into the whipped cream. Fill a pastry bag fitted with a 1/2-inch plain piping tip with the strawberry cream.
Prepare strawberries and cream version 2: Place the sliced strawberries in a large bowl. Sprinkle 2 tablespoons of sugar and 1 tablespoon of Grand Marnier over the strawberries. Toss to coat. Set aside. Whip the remaining 3 tablespoons of sugar with the cream and vanilla bean paste or vanilla extract to stiff peaks. Fill a piping bag fitting with a piping tip of your choice with the whipped cream.
To make filled strawberries and cream malasadas (version 1): Poke a hole in the side of each malasada with a chopstick or a knife and sweep out a cavity in the malasada. Pipe the strawberry cream (version 1) into each malasada until full. Dust with confectioner's sugar. Makes 24.
To make split cream strawberries and cream malasadas (version 2): Slice each malasada in half like a sandwich. Pipe the whipped cream onto the bottom half of the malasada. Arrange a layer of sliced strawberries on the whipped cream. Top with the other half of the malasada and dust with confectioner's sugar. Makes 24.
more goodness from the use real butter archives