Tuesday, August 13th, 2019

Recipe: corn porcini fritters
August is the Sunday of weekends. It's still summer, but the school year is right around the corner and you realize that Endless Summer is a lie. I begin each August in remembrance of Kris, as her birthday falls on the first of the month. Her personality was the epitome of summer, and so I like to celebrate her with flowers. I took my photo and then drove the flowers down to Mom because she loves flowers, misses Kris, and well – I just thought it would be nice to see my folks on Kris' birthday.

tulips on kris' birthday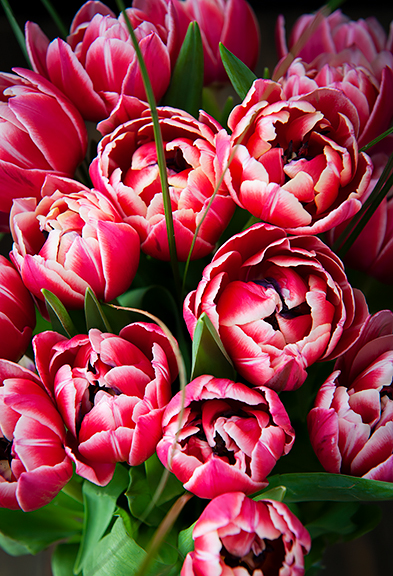 My parents' summers in Boulder have become progressively more relaxed over the years. I don't mean THEY are relaxed, but the way they treat our time together has fallen into a less urgent pattern. In the beginning, I would receive texts for every little thing and they would constantly ask when I was coming down to Boulder next. I think they treated their 2 month stays like a 2-day vacation in that they needed to see me as much as possible. It really stressed me out. With time, Mom and Dad have found a comfortable routine. They make friends easily and now when I ask when we should get together, I am presented with an obstacle course of a social calendar because they have so much going on with other people. I think that's wonderful.
we went to see "the farewell", an excellent film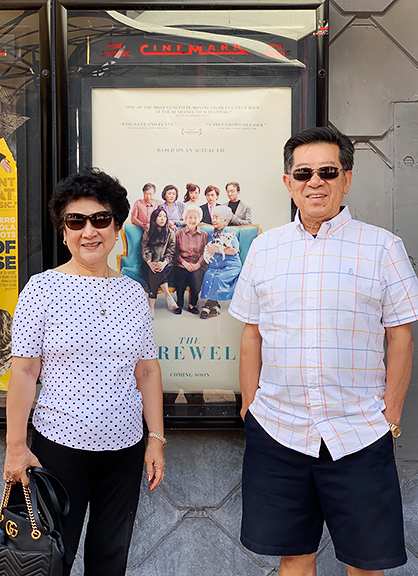 lunch at corrida in boulder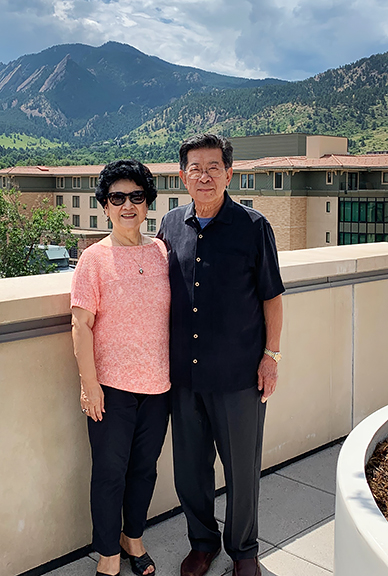 I learned from my neighbor that our public schools start this week. That means the summer crowds will soon thin around the state, and locals – like cooler weather – will creep back into the mountains. Actually, we've been in the mountains the whole time, we merely maintain a lower profile during the busy season in true wamp (weird-ass mountain person) fashion. Still, we get the pups out for their exercise and we continue to take in the glorious wildflower sights. I've stopped fretting over the fact that our "want to do" summer list is never achievable in a single or even a couple of summers, because we make the most of it and I'm grateful for whatever we can do.
hike, swim, play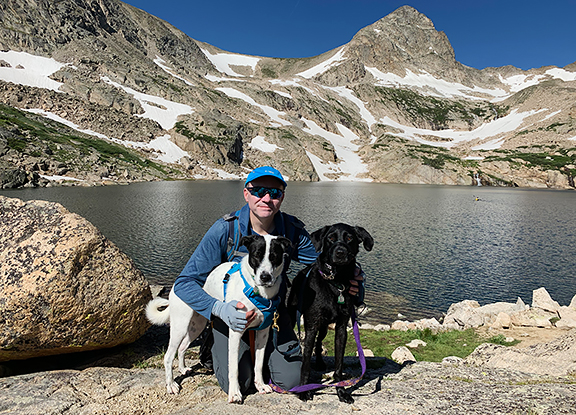 exploring our backyard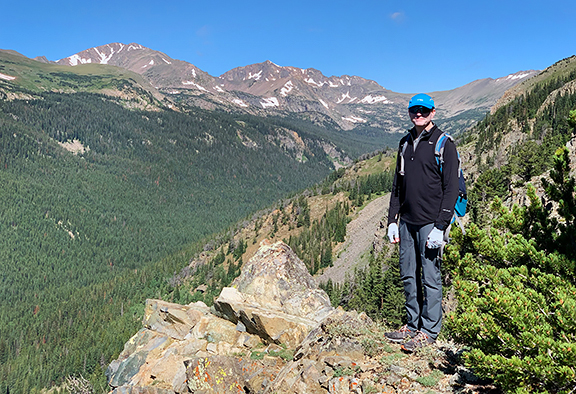 magenta paintbrush and elephantella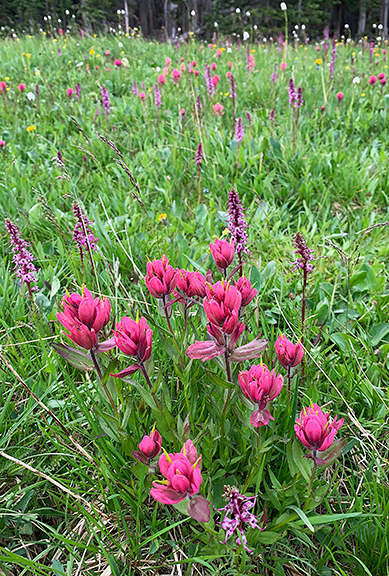 a skittles combo (purple, red, and yellow flowers)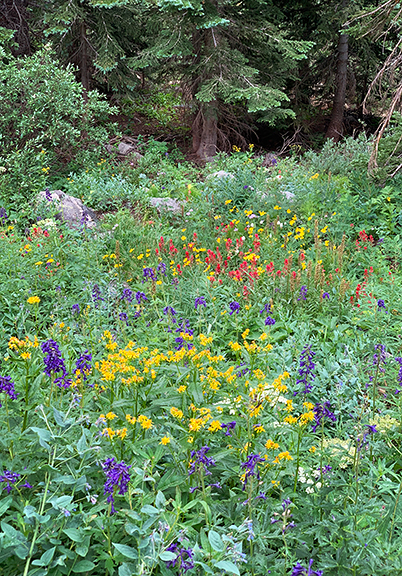 In addition to the stellar wildflower displays in the mountains this summer, our generous snowpack and the return of our southwest monsoon have spurred a rather strange, yet prolific mushroom season. Seasons are crashing into one another as the spring mushrooms are tapering into mid-summer and the late summer mushrooms decided to get the party started a month earlier than usual. It's mind-blowing and amazing.
the king of the rockies – boletus rubriceps (porcini)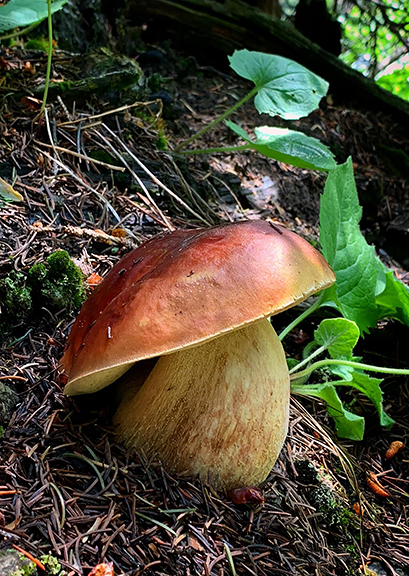 i love the chubsters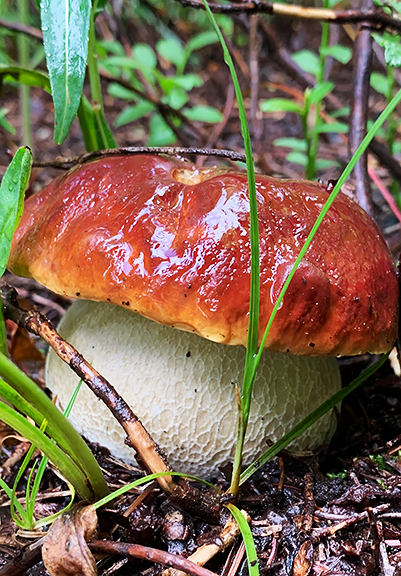 Not all mushrooms are interchangeable in recipes. The delicate taste of a fresh porcini can be masked by stronger, bolder ingredients. If I'm hiking all over the mountains to harvest these little beauties, I'll be damned if I prepare them in a way that masks their buttery, earthy, nutty flavor. The original recipe is for corn and shiitake fritters, but I had a hunch that fresh porcini would elevate this fritter recipe to new levels. And I was right.
vegetable oil (for fry and sauté), kosher salt, pepper, flour, milk, egg, baking powder, sweet onion, fresh porcini, corn
Slice the kernels from the corn cobs and divvy the kernels into two equal halves. Don't compost those cobs, though! After you've sliced the kernels off, use a spoon to scrape the remaining pulp from the cobs. I do suggest scraping with the spoon concave down (it catches stray bits), unlike the way I did it in the photo. I managed to get about 2 tablespoons from three cobs. Aaand, if you don't want to bother with that step or decided to go with corn that comes without a cob, I think you'll be fine.
slice the kernels off
scrape any extra pulp from the cobs
ingredients prepped
**Jump for more butter**