Sunday, October 5th, 2014

Recipe: thai fried squid
Sucker holes are those enticing blue spots that occasionally make an appearance through stormy or overcast skies. I learned that terminology from Jeremy a couple of decades ago. Sucker holes. It's what we'd identify while backpacking or hiking the high country, indicating a thinning of clouds, perhaps even clearing skies. But the reason they are called sucker holes is because they give you hope for better weather. The nomenclature seems particularly apt for nature photographers. Clouds sloshing about in the turbulent atmosphere open and close the windows to the blue skies above. We chase them in the hopes of capturing something magical.

dark stormy mammatocumulus clouds over a rainbow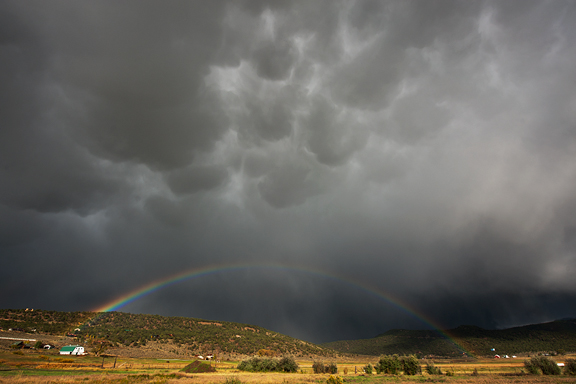 The storm system that swept over Colorado delivered a nice infusion of snow to our mountains. Many of the ski resorts reported several inches as they began snow-making operations for the season. Forecasts all pointed to sunny and clear weather for about a week after the system passed. That's good news for people who like that kind of weather, but rather dull news for photographers. I packed up and shipped out, driving back to Crested Butte via back roads.
a nice dump of snow for early october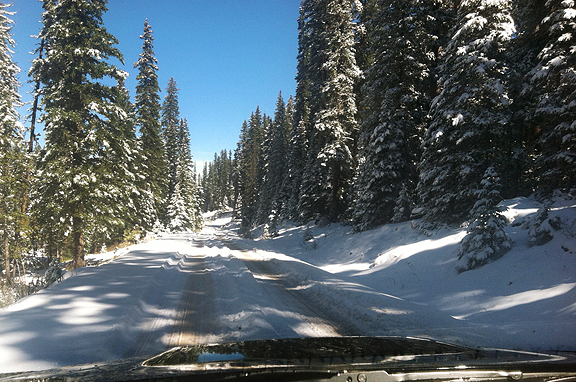 my version of church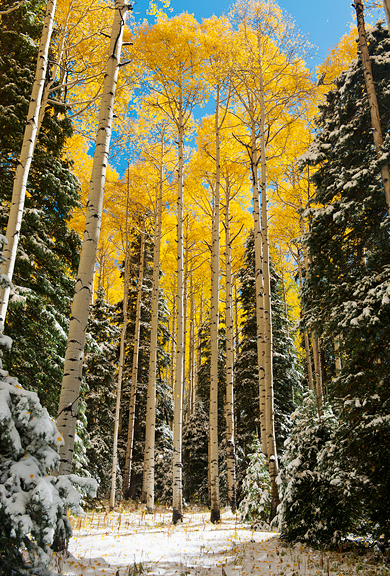 standing under aspens as leaves rain down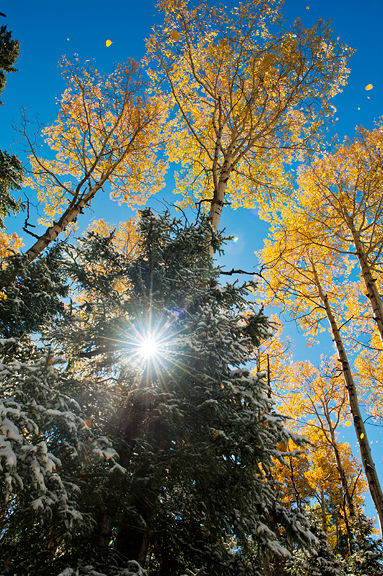 freshly fallen leaves on freshly fallen snow at my feet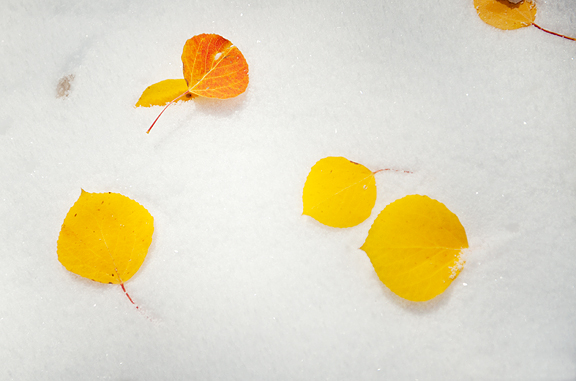 Fall photography benefits tremendously from flexibility in one's schedule, because the leaves, the atmosphere, and all of the other ingredients are going to chug along at their own pace. I emailed Jeremy that I was tired and wrapping up for the season. He drove out from Boulder to Crested Butte for the weekend to help me pack up and get our place ready for winter. It just so happened that my friend and mentor,
Michael Frye
, emailed me from the road that he and Claudia were Colorado-bound to chase some aspens and did I have any aspen reports. I convinced them to swing through Crested Butte and spend a night with us so we could talk fall colors and show them around the area, but also because they are such a delightful and fun couple.
a little color over crested butte at sunset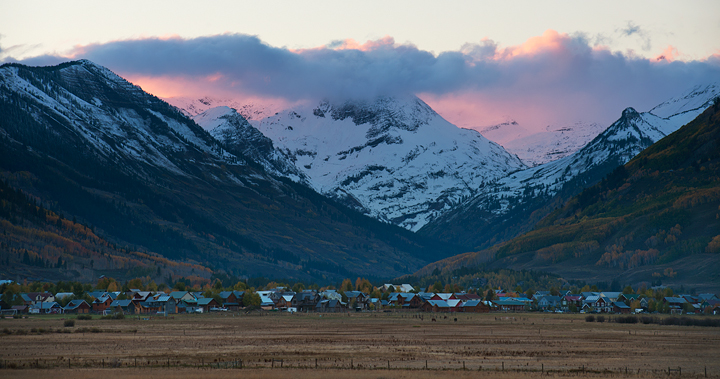 jeremy was craving secret stash pizza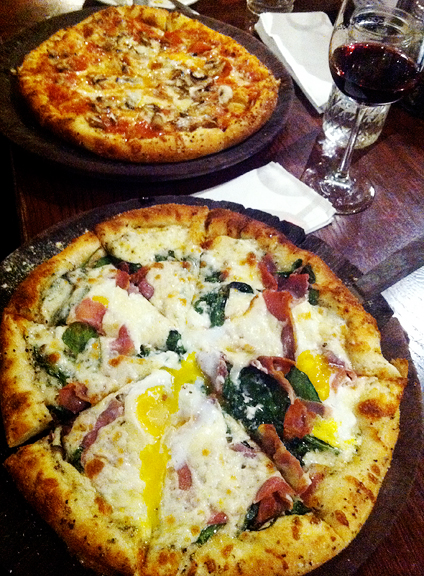 a much needed trail run with happy cattle to boot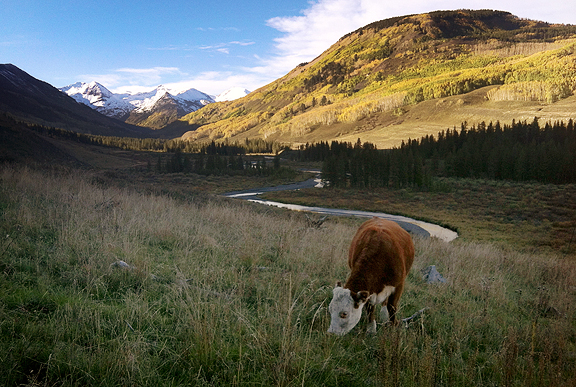 aspens winding down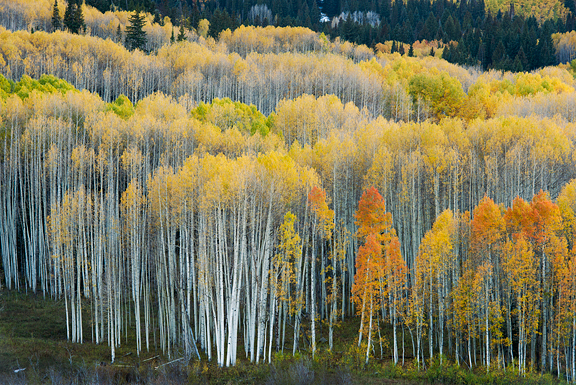 Jeremy is always bummed to leave Crested Butte, because it is his Very Happy Place. I'm sad to leave, too, but I am quite happy to go home to Nederland. Our favorite neighbors will be returning from their summer season in Canada, there are projects planned with various friends, I look forward to seasonal produce at my favorite markets in Boulder, and I can cook out of my #1 kitchen once more! So while I'm on the road home, you can consider this recipe for Thai fried squid (calamari). It's my parents' go-to appetizer when we dine out at the local Vietnamese restaurant in Boulder.
squid tubes and tentacles, egg white, salt, pepper, cornstarch
**Jump for more butter**