Wednesday, December 3rd, 2014

Recipe: chinese fried pork meatballs
After enjoying superb snow conditions in Crested Butte last week, the atmosphere has gone on holiday here on the Front Range. I complained to my mom on the phone that it has been warm and sunny and windy. She laughed because she finds my obsession with snow amusing. Even though there hasn't been any new snow this week, I haven't allowed myself to fall into the snob trap – where you tell yourself that it isn't worth getting out unless conditions are perfect. No, I'm getting out every day for the fresh air, the exercise, the scenery, the joy of gliding over snow.

hoping this little storm front brings some snow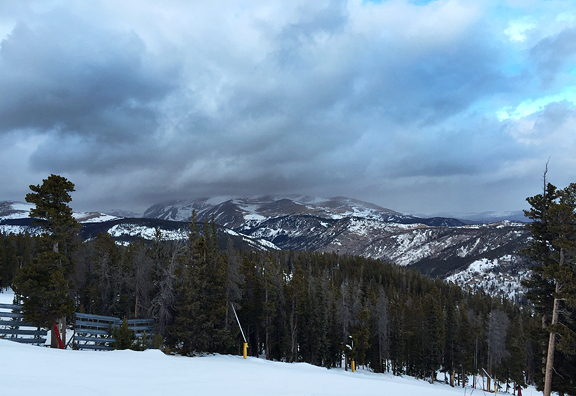 Keeping active is important to me or else I start to feel down and get the blahs. It also allows me to indulge around the holidays without feeling debauched. I mean, the end of the year is when all of the yummy morsels get marched out at the parties! Among my favorite little foods are meatballs. I pretty much love them all, but I have a soft spot in my heart for these Chinese-style pork meatballs because my mom makes them and they're delicious.
the filling: soy sauce, sesame oil, bamboo shoots, ground pork, cornstarch, dried black mushrooms, fresh ginger, green onions, napa cabbage (not pictured: salt)
mince the vegetables
mix the ingredients in a bowl
**Jump for more butter**