Sunday, April 9th, 2017

Recipe: morel asparagus prosciutto lemon pasta
Colorado is undergoing a bout of Seasonal Confusion. It's technically shoulder season for our two ski mountains as they both closed today until next Fall 2017. By the good graces of the atmosphere, we managed to nab a couple of powder days this past week at Eldora (thank you, upslope!) before closing day. It's been a toggle from a snowy day to a sunny day to more snow to sun to snow. One day I'm trail running and the next I'm stepping into my powder skis. Makes my head spin.

jeremy gets first tracks in nearly a foot of powder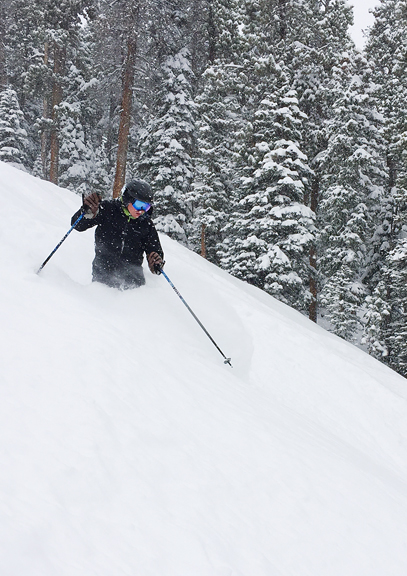 and it was the fluffy stuff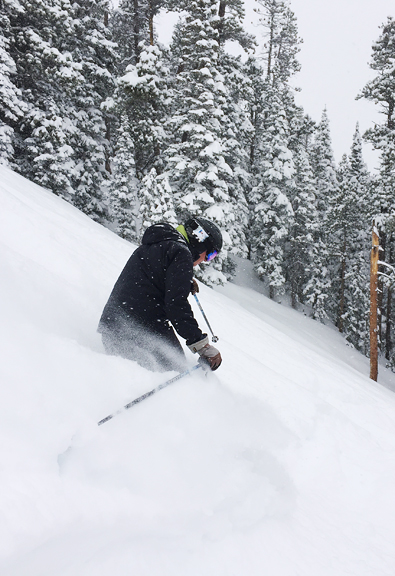 a half foot in the morning melted to an inch, then by day's end it began to snow again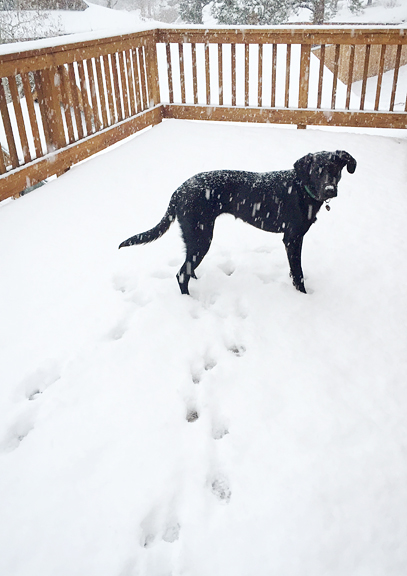 seeking fresh pockets the next morning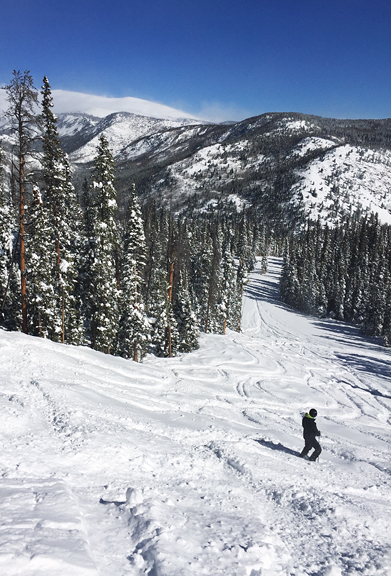 As the days get warmer, my mountain buddies and I are itching for mushroom season to start around here. Of course, if you want to speed the season up by a month or so, you merely have to drive 3000 feet down to the plains. So that's what we did. I mean, lots of flatlanders come up to the mountains to hunt for mushrooms, so why shouldn't the WAMPs (weird ass mountain people – that's us) reciprocate? It's early yet, but we were on a scouting run. There's a reason we generally prefer to stick to our home turf in the mountains. We don't have to worry about ticks, poison ivy, rattlesnakes, garbage, and a constant stream of people while we forage. And it's hot on the flats. Oh man, I nearly lost my marbles when the morning sun emerged above the cloud bank to the east. My skin is still in winter mode. But the mushrooms beckon.
hello pretties! a little nursery of baby oyster mushrooms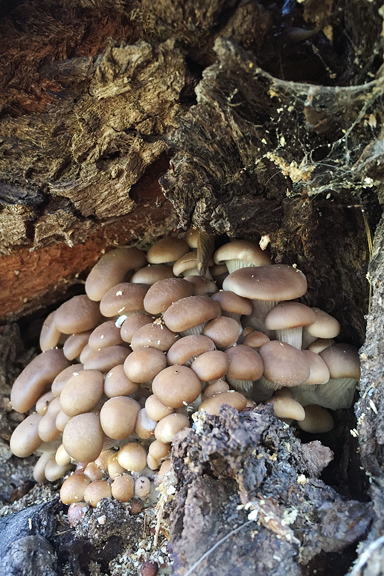 my pal harvests some old oyster mushrooms to smear on a log at his house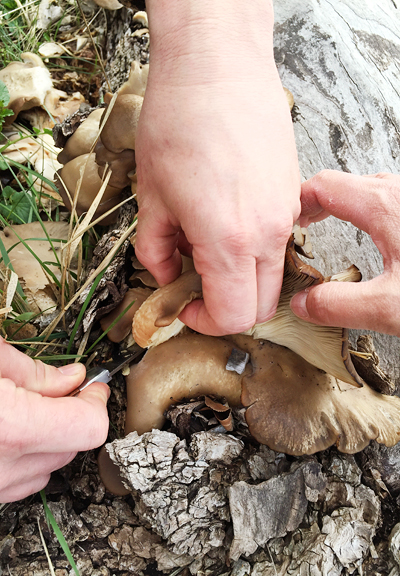 these are western poison ivy stalks (pre-leaf) – don't touch!
western poison ivy stalks with berries (again, don't touch)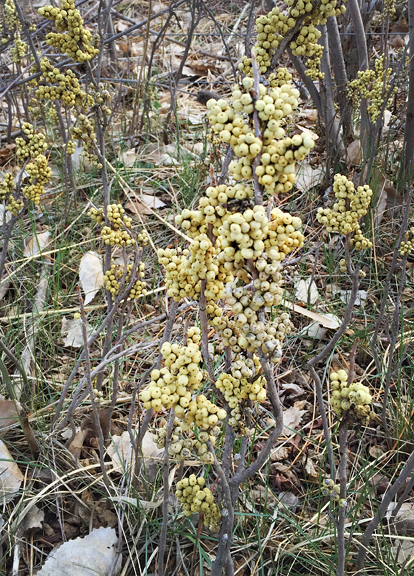 Since the Colorado high country will be among the handful of locations with the last morel flushes of the season, I've decided to share a recipe that I shot the previous spring for those of you with fresh morels in hand right now (or soon). It would seem that the sickness sets in earlier each year, but I like to think of it as diversifying my portfolio… of mushrooms.
there is much joy to be had in the hunt (from 2016)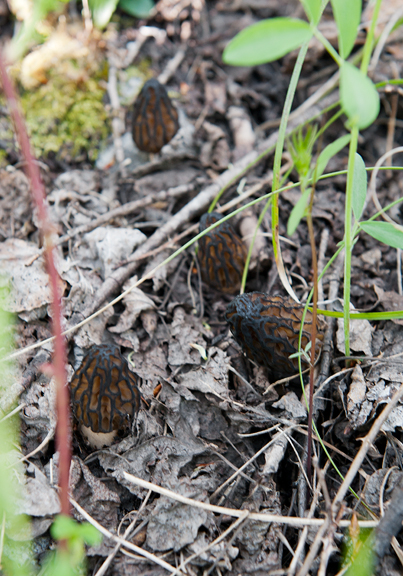 Mushrooms and pasta are a no-brainer combination. Use your favorite kind of pasta. Mine is pappardelle. Because morels are the epitome of spring, I thought it appropriate to pair them with asparagus, which also sprout forth from the ground in the early season. Morels, more than the other wild mushrooms I forage, have that slight funk in flavor shared with the likes of stinky cheeses, well-aged full-bodied red wines, and cured meats. Therefore, prosciutto is a lovely companion to these delightful fungi, and hints of lemon zest brighten the whole ensemble.
pasta, morels, asparagus, cream, pepper, parmesan, prosciutto, butter, chicken stock, lemon, salt, garlic, olive oil
halve the morels
rinse and dry the mushrooms
**Jump for more butter**