Recipe: emerald kale pesto pizza
Our little Neva turns two years old on Monday! Since we are hosting guests starting Monday, we decided to have an early celebration today (Sunday) with some beef – her favorite – and a birthday dog cookie from a local shop in Crested Butte. Neva also received an antler birthday gift, because who doesn't need another antler, right?

two candles for two years of unbridled craziness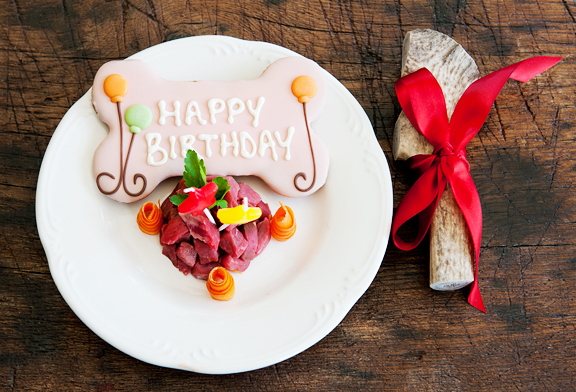 neva was very excited, but waited for us to light and blow out the candles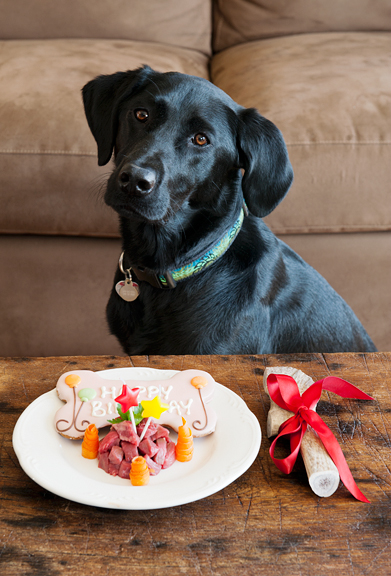 The university is on spring break for this final week of March. While the work never ends, at least Jeremy can do so from Crested Butte while classes are on this short hiatus. It's nice because we can ski in the mornings before the trails transform into swim lanes under the unrelenting gaze of the March sun, then work most of the day, train Neva in the late afternoon, and work some more in the evenings. Doesn't hurt that Crested Butte got a nice refresh of snow recently. We can also skate ski with Neva on the designated dog-friendly Nordic trails, which is pretty much her favorite thing ever.
delicate ice patterns on a puddle in the middle of a trail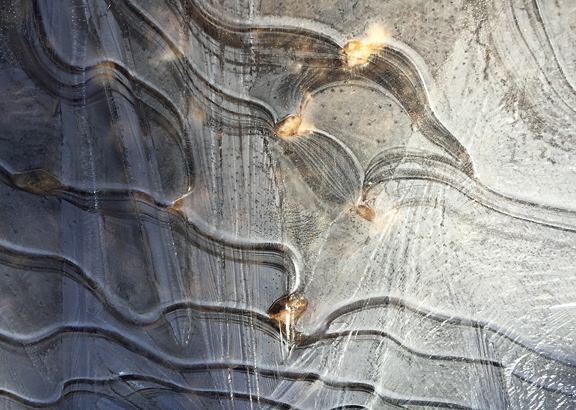 fresh snow!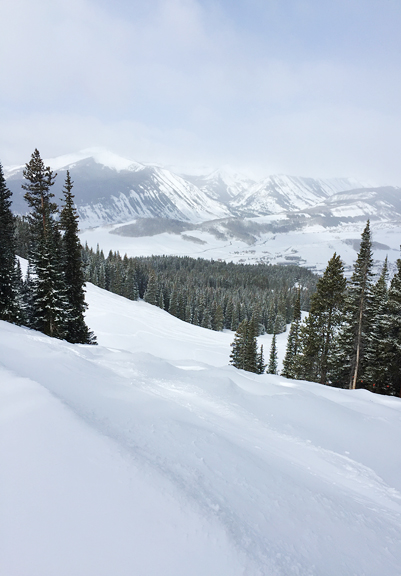 crested butte ski patrol leaves the best messages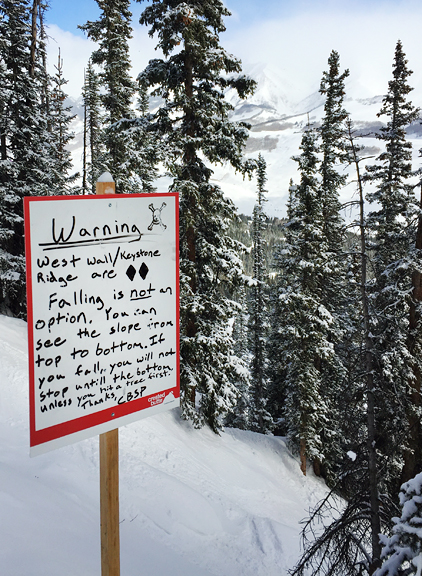 the view from silver queen lift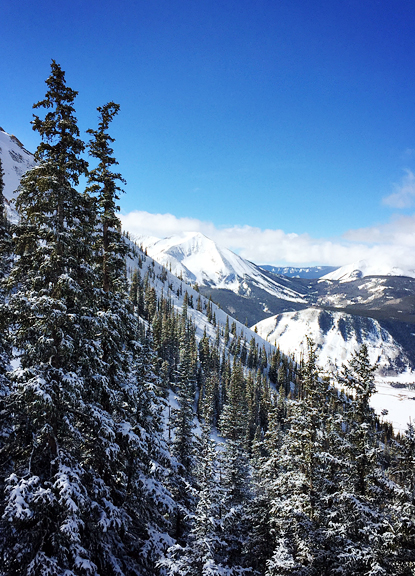 jeremy finds a little fluff on the mountain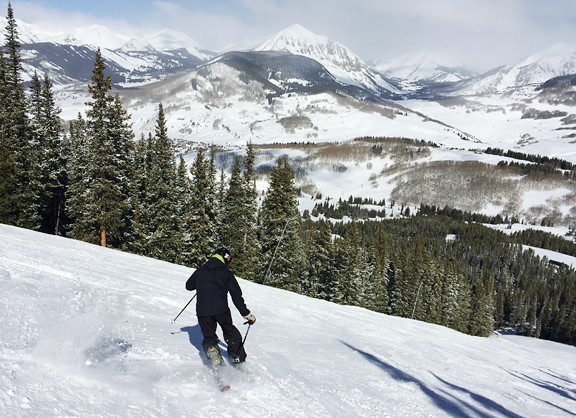 that's a happy doggy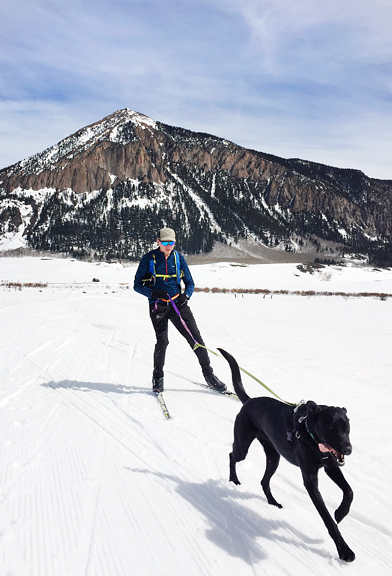 Remember how I'm trying to get more calcium into my diet without the use of supplements? Dark leafy greens are always on that list of top ten food sources. I get my fair share of greens in the form of sautés and salads, but I figured there must be other ways to incorporate more. And no, I'm not putting kale or spinach into a smoothie. I actually LIKE eating kale and spinach, but drinking them in smoothies makes me HATE kale and spinach. Pesto, however… and kale pesto on a pizza with more greens? Delicious, tasty green heaven.
kale, basil, lemon, toasted walnuts, garlic, parmesan, olive oil, salt
trim the kale leaves from the ribs
let's make kale pesto
There is a good bit of flexibility in how you make your pesto. Skip the basil, use different nuts (pine nuts, pecans, almonds), swap spinach or chard or beet greens for kale, less garlic, no lemon juice, no cheese. However you want to make it, just make sure it tastes good to you. This pesto is quite strong straight up – very garlicky – which I love because it mellows out after cooking, but if you eat it raw tossed with pasta, you may (or may not) want to dial it back a little.
place the leaves and the salt in a food processor and pulse until finely chopped
drizzle the olive oil in while running the food processor
add walnuts and garlic
blend in the parmesan and lemon juice (to taste)
a most pleasing green
Kale pesto works as the sauce of the pizza, but we're going to put more kale on top of the pizza as well as some baby broccoli. Pizza is great in the way you can personalize each pie. I toyed with the addition of several kinds of toppings, but eventually kept it fairly simple. Other ingredients included pea shoots, fresh arugula (topping after the pizza is cooked), spinach, microgreens, artichoke, and eggs. Instead of letting the kale char on the pizza, it helps to tear the leaves into smaller pieces and toss them with a little olive oil and salt. That way, you wind up with kale chips on your pizza instead of burnt papery kale. I also sautéed my baby broccoli in a little olive oil and garlic before topping the pizza for better flavor and texture. And while I am a big fan of creamy fresh mozzarella cheese on my pizza, I also like the coverage and meltiness of firmer mozzarella that I can shred. So here, I use both kinds of mozzarella for a nice balance.
pizza dough, olive oil, kale, salt, garlic, fresh mozzarella, shredded firm mozzarella, baby broccoli, kale pesto, pepper
add olive oil to torn kale
toss to coat
add garlic to hot olive oil in a skillet
sauté the baby broccoli
After nearly five years of making homemade pizza, I've finally achieved some competence in tossing the dough (see a video
here
). I think it's worth working toward, but if you aren't there yet, you can always roll the dough out with a rolling pin. Once the dough is ready for topping, I like to brush the outer 2 inches with some olive oil and season it with salt and pepper before spreading the pesto. It just makes the crust that much tastier. If I'm using a wet sauce like a tomato pizza sauce, I will brush the entire dough with olive oil to protect it from getting soggy or springing a leak (because I tend to prefer thin crust).
toppings at the ready
brushing olive oil around the edges
seasoned with salt and pepper
What you hear time and time again is true – don't over-top your pizza! I know the temptation is there, but you'll see and taste better results if you aren't heavy-handed with toppings. First I spread the pesto over the dough, then I sprinkle some shredded mozzarella over it so the broccoli will be stuck to the melted cheese, yet be exposed to the heat to get a little char. The fresh mozzarella goes on next because I like for it to get a little bubbly and browned and then the kale is last. In hindsight, I totally should have dropped a couple of eggs onto the pizza halfway through its cook time. Note to future self…
spread the kale pesto
adding fresh mozzarella
finished with kale
fresh off the grill
This pizza smells so dang good hot off the grill. Garlic, greens, basil, cheese, olive oil, freshly grilled (or baked) pizza crust – all so heady and delightful together. If you are one of those people who must have meat, add prosciutto or bacon or Italian sausage, but I promise this vegetarian pizza is amazing without any of those lovely ingredients. A sprinkle of red pepper and Parmesan cheese makes for a perfect slice of this beautiful green pizza.
make sure the vegetables retain their color
add some red pepper flakes and parmesan cheese
enjoy it hot and green
Emerald Kale Pesto Pizza
[print recipe]
based on a recipe from Cookie and Kate
cornmeal
2 cups kale leaves, cut or torn into 1-2 inch pieces
olive oil
sea salt
1 clove garlic, sliced
2 cups baby broccoli, cut into bite-size pieces
2 8-ounce balls of pizza dough (recipe below)
freshly ground black pepper
1 cup kale pesto (recipe below)
2 cups firm mozzarella cheese, shredded
1 cup soft mozzarella cheese, torn
olive oil pizza dough
from Artisan Pizza and Flatbread in Five Minutes a Day
3 1/6 cups or 25.3 oz. (725 g) water at 100°F
1 tbsp (10 g) granulated yeast
1 1/2 tbsps (25 g) kosher salt
1/3 cup or 2.5 oz. (70 g) olive oil
7 1/2 cups or 38 oz. (1080 g) unbleached all-purpose flour
Make the dough: In a mixing bowl or the vessel you plan to store your dough, measure that the water is 100°F. Add the yeast and salt to the water. Stir in the olive oil. Add the flour and stir with a wooden spoon, Danish dough whisk, or use the paddle attachment on a stand mixer. Make sure all of the flour is incorporated (you may have to use your hands if stirring with a spoon), but don't knead the dough. It goes quickly if using the mixer. If you didn't mix your dough in your storage container, transfer the dough to that container. Cover the container with a non-airtight lid and let the dough rise at room temperature for two hours or until the dough flattens on top. Don't punch the dough down! Refrigerate the dough with the non-airtight lid. It should be good for the next 14-days (it will deflate, but that's okay). Makes enough dough for eight 1/2-pound balls of dough.
pesto
slightly modified from Epicurious
2 cups packed kale leaves, stems removed
1 cup packed fresh basil leaves
1 tsp salt
1/4 cup olive oil
1/4 cup walnuts, toasted
4 cloves garlic
1/2 cup Parmesan cheese, grated
1-2 tsps freshly squeezed lemon juice
Make the pesto: Place the kale, basil, and salt in the bowl of a food processor and pulse 10-12 times until the leaves are finely chopped. While running the processor, add the olive oil in a steady thin stream. Scrape down the sides of the bowl and add the walnuts and garlic. Pulse until processed. Add the Parmesan cheese and lemon juice and pulse until just combined. Makes 2 cups.
If using an oven: Place your pizza stone on the center or lower third rack of your oven. Preheat the oven to the highest temperature (mine is 550°F). If you don't have a pizza stone, you can bake your pizza the way you normally bake pizza. If using a grill: Place your pizza stone on the grill and turn the flame or heat the coals to high heat. Close the lid. We're aiming for 450°F to 500°F.
Prepare the kale: Toss the kale leaves, a teaspoon of olive oil, and a generous pinch of salt together in a large bowl. You can use your hands to massage the olive oil into the kale. Set aside.
Prepare the broccoli: Heat a tablespoon of olive oil in a medium pan over medium-high heat. When the oil is hot, add the sliced garlic. Stir until the garlic becomes fragrant (fifteen seconds). Add the broccoli and sauté until a deep green color. Remove from heat and set aside.
Make the pizza: Sprinkle cornmeal on your pizza peel – enough to keep the dough from sticking to the peel. On your work surface, roll or toss a pizza dough ball to about 12-inches in diameter. If you need it, use flour to prevent sticking to the work surface. Set the dough on the pizza peel. Brush olive oil on the outer two inches of the dough disc. Sprinkle sea salt and black pepper over the olive oil. Evenly spread 1/4 to 1/2 cup of the kale pesto on the dough. Sprinkle shredded firm mozzarella over the pesto. Top with baby broccoli, torn soft mozzarella, and torn kale. Take care not to over load the pizza.
Cook the pizza: Before cooking the first pizza, shake the peel to make sure the pizza isn't sticking (if it is, gently use a dough scraper or a knife to unstick it and toss a little cornmeal or flour underneath the trouble spot between the dough and the peel). Set the tip of the peel on the far end of the pizza stone and give it a jiggle so that the pizza begins to slide off and the edge is resting on the stone. Pull the peel out from under the pizza at an angle (to encourage the pizza to disengage). Bake or grill for 8-10 minutes, or until the cheese is bubbling and the crust is browned (but not burnt). If you get puffy bubbles of dough rising up during baking, puncture them with a meat fork (or a skewer, something sharp) to deflate the pockets. When done, remove from heat and serve. Repeat for the rest of the pizzas. Serve hot. Makes two 12-inch pizzas.
more goodness from the use real butter archives