Recipe: chanterelle mushroom dip
It's that time of year again – the end of the year. And that means our Year in Photos greeting card is now live at http://jenyu.net/newyear/. So be sure to drop by and have a gander at some of our favorite photos from 2016!

wishing you all the happiest of holidays and the very best in 2017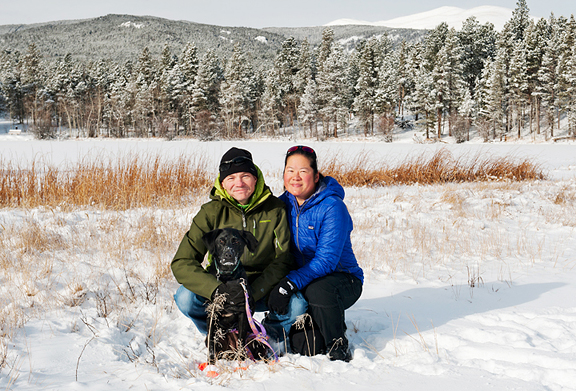 My cookie and candy duties are DONE! As of Monday night, all but one bag have been delivered (the last one goes out in the morning). This kind of holiday activity usually involves maximum chaos for a few days before the finished treats get bagged and ready for their recipients. I have trouble working in a messy environment, so you can just imagine how entropy was taking a toll on my OCD. Oh, but it didn't end there. Once we made our Front Range deliveries, it was time to pack up our things, scrub down the house, and rig the plants on a self-watering system for the duration of our absence. We had an eight-hour window of clear weather to get to Crested Butte before a big storm barreled through. We arrived an hour before the snow began to pummel the town for two straight glorious days!
some of the happy packages of homemade love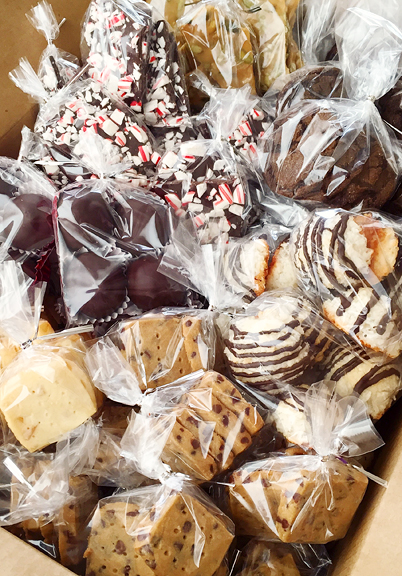 jeremy dives into over 2 feet of fresh powder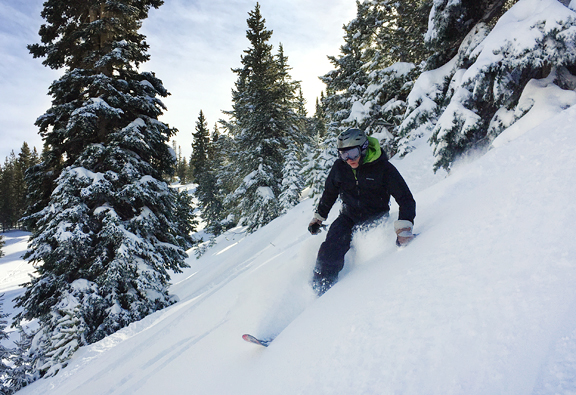 a lovely sight to behold – snow on the mountains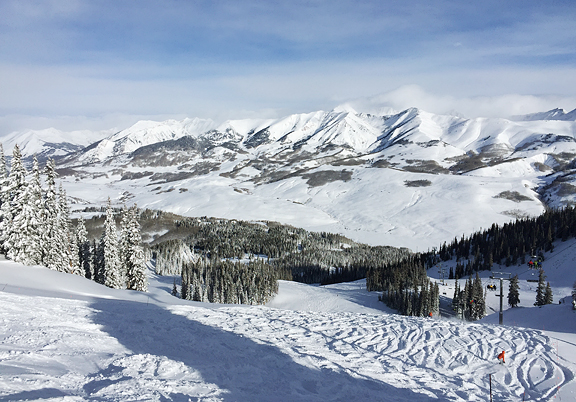 The storm moved on and left frigid temperatures in its wake. We dropped to -26.5°F last night and the daytime temperatures barely made it out of single digits. That didn't seem to bother Neva one bit. Sun. Snow. She loves it all. Instead of a run, hike, walk, or ski, she got her beans out climbing 6-foot banks of snow (repeatedly), and jumping around in deep powder. Then she'd come home and rub her face on the rug before passing out in the sun while we hopped out on the Nordic trails.
neva could do this all day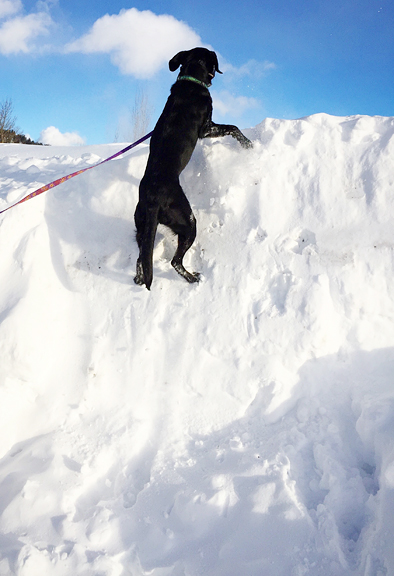 ice crystals formed a beautiful pattern on the inside of our windows overnight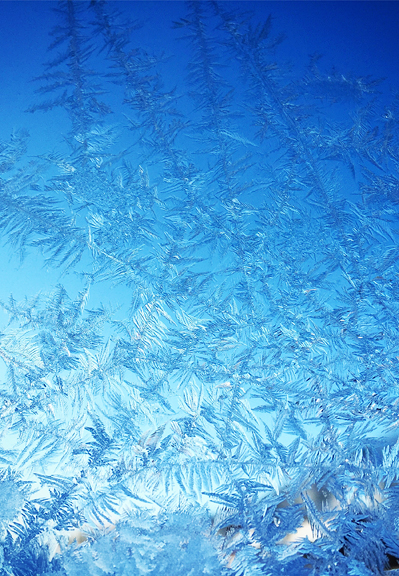 skate skiing in single digits and full on colorado sun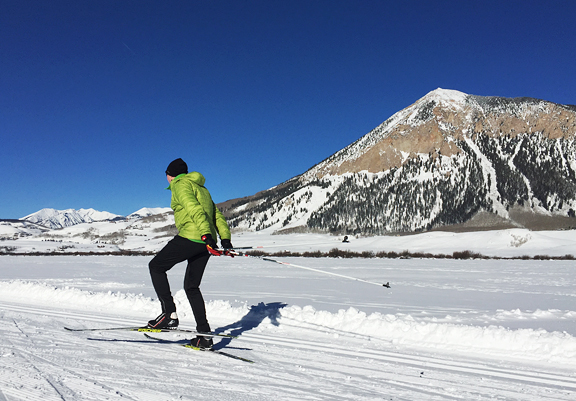 I called my parents over the weekend because it was their 51st wedding anniversary. I asked how they were and Mom reported that they had far too many holiday parties to attend. My parents are ever the social butterflies. I don't know how they do it because that requires a lot of energy to be a party person. Jeremy and I prefer the more intimate gatherings with a handful of friends and sharing of good food and wine. I'm always on the lookout for recipes well-suited for entertaining – either to serve to guests or to contribute to someone else's party. This hot chanterelle mushroom dip is the perfect party fare on a cold winter's night when the snow squeaks underfoot outside and the fireplace is crackling inside.
black pepper, olive oil, chanterelle mushrooms, onion, cream cheese, mayonnaise, white wine, butter, thyme, garlic, salt, parmesan cheese
This recipe was test-driven in the fall after I had foraged chanterelles, but you can use pretty much any variety of fresh, edible mushroom that you like. White button mushrooms are my last choice because almost any other kind of mushroom will have better flavor. The dip does require a little bit of a time investment because it includes caramelized onions, which we all know are totally worth the forty minutes to an hour required to cook them. I sometimes buy a bag of onions and caramelize a large batch so that I can freeze portions for my future self to use without all the fuss. Caramelized onions freeze well and they are a great addition to so many dishes. Or you can easily caramelize the onions the day before and keep them in the refrigerator until you're ready to make the dip.
slice the onions
sauté in butter and oil until soft
cooked for a long time (be patient) until caramelized
Next up, we sauté the mushrooms in a little butter. I like to get that browning on the edges which will leave some residue (fond) on the pan. That's the good stuff and we'll be sure to get all of that flavor in our dip and not leave it for the dishwasher! When the mushrooms are cooked, we infuse a little oil with the garlic and thyme on the sauté pan before adding the mushrooms, onions, and wine (or broth). The liquid will sizzle and boil, but this is your opportunity to stir the mushrooms around and basically scrub the fond on the bottom of the pan until it dissolves into the liquid. Nice, huh?
slice the mushrooms
sauté the mushrooms in butter
fry the garlic and thyme
add the mushrooms, onions, salt, pepper, and wine
hard not to eat the mushroom mixture straight up
When all of the wine (or broth) has evaporated, place half of the mushroom mixture into a food processor and pulse it. I stopped when it was finely chopped, but if you want it to be smoother, you can purée the mushrooms. Mix all of the mushrooms with the remaining ingredients and pour the dip into a baking dish. It makes about 2 cups of dip, so use an ovenproof vessel with at least a 3-cup capacity so it doesn't bubble over while baking. Top it off with some Parmesan cheese and pop it into the oven.
finely chop half of the mushrooms
mix everything together
top the dip with some parmesan before it goes in the oven
bake to a golden brown
I like these kinds of cheesy hot dips just fine, but I don't usually have more than a bite during a party. They're good. They're not my favorite. But this dip? This dip is worth throwing elbows for. I think the combination of caramelized onions and heady mushrooms is what takes it beyond other dips. It's sweet, earthy, umami-y, creamy, cheesy, with that hint of garlic. It's decadent, so don't eat it every day! But serve this at a party and you will basically be the winner.
serve hot or warm
excellent with bread, crostini, or crackers
the one dip to rule them all
Chanterelle Mushroom Dip
[print recipe]
modified from this recipe
2 tbsps vegetable oil
2 tbsps unsalted butter
1 medium yellow onion, sliced radially 1/4-inch at thickest part
1 lb. fresh chanterelle (or other variety) mushrooms, cleaned and sliced thick
1 clove garlic, minced
1 tsp fresh thyme, chopped
salt and pepper to taste
1/4 cup white wine or broth
4 oz. cream cheese, softened
1/2 cup mayonnaise
1/2 cup + 2 tbsps Parmesan cheese, grated
Preheat oven to 350°F. Heat 1 tablespoon of vegetable oil and 1 tablespoon of butter in a large sauté pan (don't use non-stick) over medium high heat. When the oil is hot, add the onion slices and sauté until soft and translucent. Reduce the heat to medium and let the onions cook, stirring every 5 minutes or so to prevent burning. Scrape the bits of fond that stick to the bottom of the pan and stir them into the onions. If the onions begin to burn, lower the heat and continue to cook. This process takes time and should not be rushed. Mine took about 45 minutes. When the onions are a deep caramel color and taste sweet and complex, remove the onions to a bowl. Don't wash the pan!
Using the same sauté pan, melt the remaining tablespoon of butter over high heat. When the butter is hot, add the mushrooms. Sear the mushrooms on both sides until they are cooked through. Remove the mushrooms to the same bowl as the onions. Add the remaining tablespoon of vegetable oil to the pan over medium-high heat. When the oil is hot, sauté the garlic and thyme until fragrant. Stir in the mushrooms and onions. Season with salt and pepper to taste. Pour the wine (or broth) in and deglaze the pan (use the mushrooms and onions to mop up the delicious browned bits on the pan which maximizes flavor and minimizes cleanup) until the liquid has evaporated. Turn off the heat.
Place half of the mushroom mixture in a food processor and pulse until finely chopped or puréed depending on your texture preference for the dip. In medium bowl, combine the chopped and unchopped mushrooms with the cream cheese, mayonnaise, and 1/2 cup Parmesan cheese. Mix until uniform. Pour the dip into a small baking dish (it should accommodate 2 cups of dip plus a little extra space) and sprinkle the remaining 2 tablespoons of Parmesan on top. Bake for 20-40 minutes, until the top is browned and bubbling. Serve hot or warm with bread or crackers. Makes 2 cups of dip.
more goodness from the use real butter archives