Monday, September 7th, 2015

Recipe: mongolian beef
Labor Day weekend marks the close of the busy summer season. It's when the visitors return to normal life and leave the mountains to the locals, as if the mountains have closed for the year. But the mountains don't close, ever. They march through the seasons regardless of you or me. Despite the fact that summer is my least favorite of all the seasons (I love them all, I just love the others more), it is indeed a glorious time when trails are easy to access, wildflowers scatter across the hills, and the fruits of the earth spring forth. We hopped out to Crested Butte for the long holiday weekend so we could take care of house maintenance and get on the trails with the puppy. I also wanted to scope out what the aspens are up to because I've noticed yellows appearing earlier than usual in the Front Range – not big swaths, but patches here and there. Even though I won't be doing a dedicated fall shoot this year (because of Neva), it's hard to shut off the constant monitoring of the aspen stands right about now.

evidence that a few of the leaves are showing off early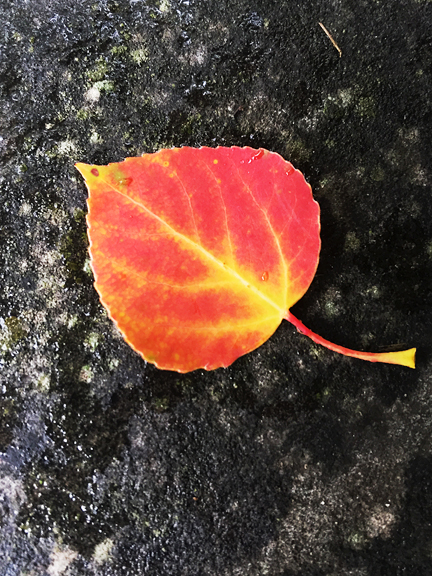 The weather on the Front Range had been mostly hot and dry the last few weeks and our trails had few signs of the mushrooms that graced them only a month prior. But Crested Butte was getting more consistent relief in the form of rain. When we arrived at our place, the lawn had big, healthy, (poisonous) mushrooms sprouting up. That was a good sign. My hope was that the chanterelles would have a second flush, but I wasn't sure that it would actually happen. We hiked out to some patches over the weekend and lo and behold – chanterelles. Some were dried out and old, others were fresh and just coming out of the ground. I surmised that this wasn't a second flush, but a continuation of the original flush – stoked on by healthy doses of rain and sun. What an amazing season it has been! I used all of the August chanterelles to shoot recipes, but these will be sautéed in butter and frozen for our enjoyment in winter.
hello, beautifuls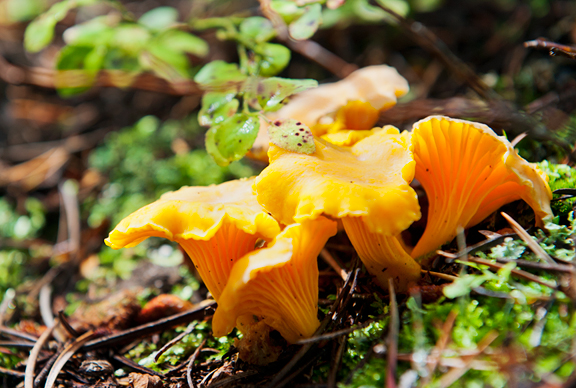 neva waits for jeremy to fill her water dish while i forage chanterelles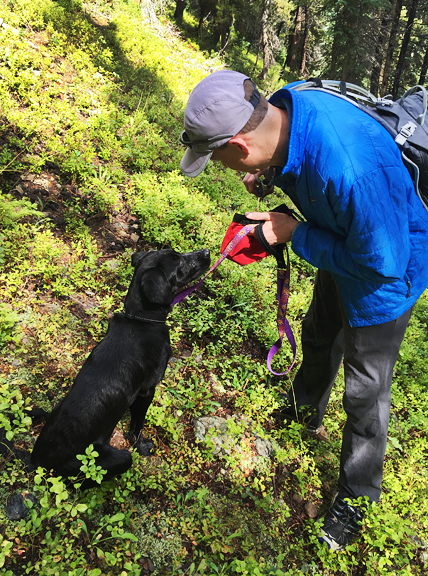 not a bad haul for a morning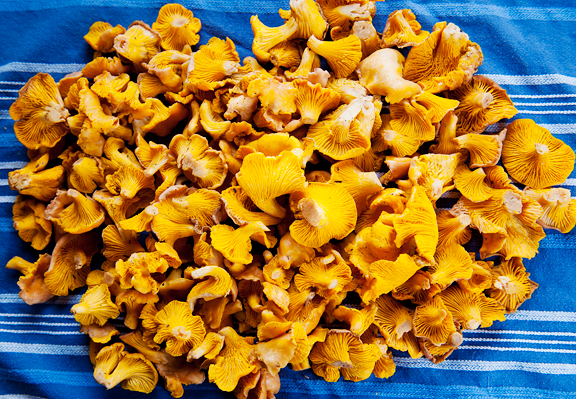 Of course, the weekend wasn't just about foraging mushrooms. We got Neva out on the trails for lots of exercise and visited the neighborhood lake to let her get her swim on. As we approached the water, she began to pull on the leash as if her life depended on it. At first I thought there was a dead, rotting carcass near the shore that she smelled. But soon it became clear that this dog wanted to SWIM. So we chucked stick after stick into the water and watched as this once chunky clumsy puppy now gracefully and athletically leapt into the water – a strong and beautiful swimmer.
go neva!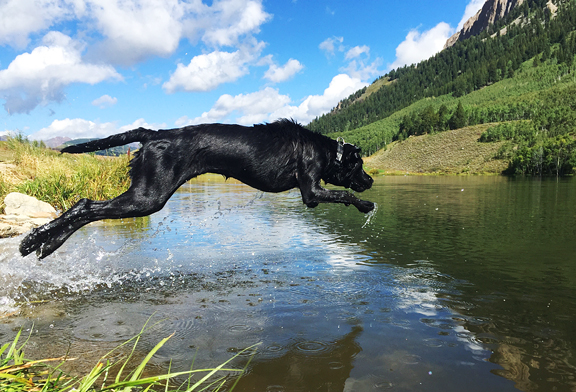 wahoo!!!!!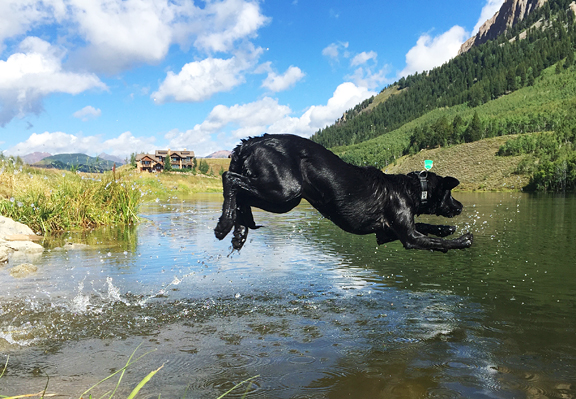 I do plan to head up into the mountains for one last forage before returning home, but I realize that some of you may be tired of the onslaught of huckleberry and chanterelle recipes. Maybe you're looking for something that will serve as part of a weeknight meal? I haven't blogged too many Asian recipes this summer, so let's change things up and go with some Mongolian beef. It's an easy and straightforward stir fry. The only obstacle might be sourcing some of the ingredients, but I assure you that all of them can be found in an Asian grocery store or a regular grocery store that has a well-stocked Asian food aisle.
flank steak, hoisin sauce, shaoxing wine, vegetable oil, oyster sauce, chili bean sauce, dried red hot chilis, potato starch, scallions, garlic
slice on the diagonal
mince the garlic
slice the flank steak against the grain
**Jump for more butter**