Monday, March 21st, 2016

Recipe: pralines and cream ice cream
It may be spring, but snow is back in the forecast! We're pretty psyched about this because last week our home in the Front Range got about… 40 inches of snow. We stuck it out in Crested Butte though, because we had a prior obligation, and because there are plenty of things to do here if there isn't any powder. Although powder really is the very best thing you can ski. We took Neva uphill skiing on the mountain again and she was actually better behaved than the first time and we all had a lot of fun skiing down.

crested butte had some colorful sunsets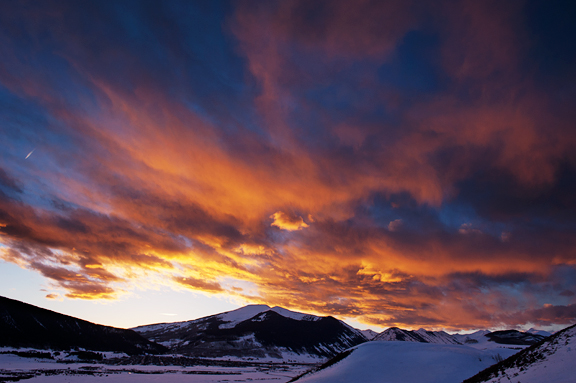 and it was a little windy (neva's ears were both straight up before this snap)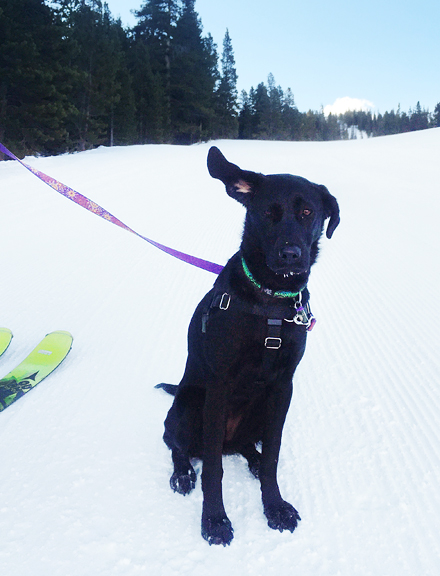 this is neva having a ball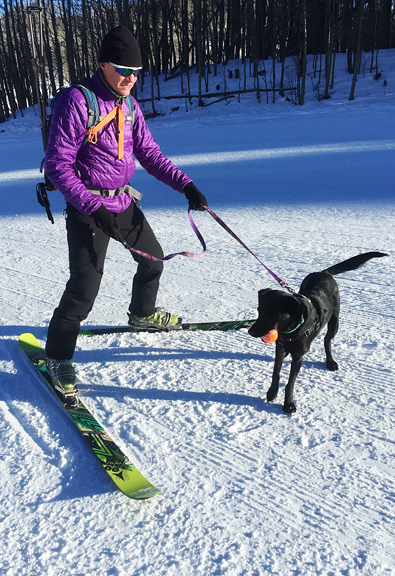 We are just now wrapping up a weekend hosting some of my dear friends (since elementary school and junior high) and their families in Crested Butte for a ski vacation. Despite the lack of fresh powder, they all enjoyed the mountain, the town, and the scenery. There were kids, too. A baby, a tweener, and a teen. I don't really hang out with kids too much because I don't have any by choice, but I like playing auntie. I always marvel at what incredible parents all of my friends are because my friends are incredible people. Aside from happy talk, funny faces, and bouncing babies around, I am at a loss with kids younger than 2 years. But I chuckled to myself watching the tweener and teen – two sisters – interact on the slopes, the lifts, and at our house. They are normal sisters who have their spats and know how to push buttons, but also love each other and are friends. These are good, sweet girls. I hope they recognize what an important bond they share. I know that's hard to do when you're that age, but a sister is one of the best things in the world.
the baby was fascinated with the lights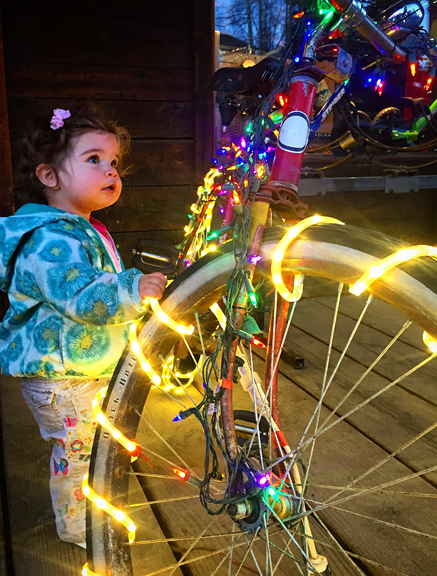 super sweet sisters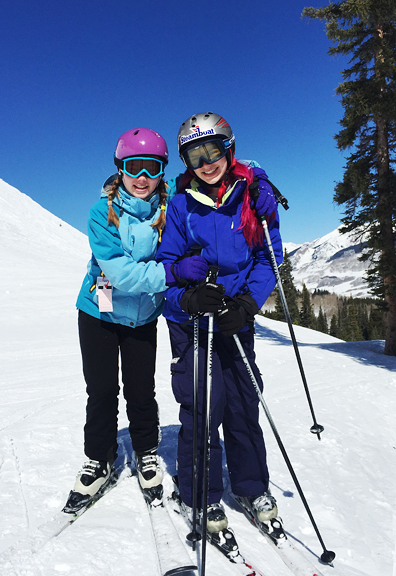 Even though there are plenty of great restaurants in Crested Butte for dining out, I felt the privacy and quiet of our house would be nice for a couple of dinners. I kept things simple so that I could spend quality time with my friends. For dessert, I served a couple of homemade ice creams and brownies. I think of homemade ice cream as the easiest dessert because you can make it ahead of time, you can make multiple flavors, and people can have as much or as little or as many kinds as they want. Because it is so versatile, I like to collect a variety of ice cream recipes to draw from throughout the year. I recently tried making a batch of my mom's favorite flavor, which was also my grandma's favorite flavor. You know those bank security questions? If there was a question that asked, "What is your mother's favorite ice cream flavor?" the answer would be: pralines and cream.
eggs, milk, cream, sugar, vanilla bean, salt, pralines (not pictured: vanilla extract)
A couple of weeks ago I posted a recipe for
homemade pralines
. They're pretty easy to make, but if you aren't in the candy-making mood, you can just as easily use purchased pralines. My method is straightforward: make
vanilla ice cream
(our favorite recipe comes from
David Lebovitz
) and stir chopped pralines into the freshly churned batch. Commercial varieties of pralines and cream all seem to have a ribbon of caramel swirled into the ice cream alongside the pralines. You can stir that into the ice cream with the pralines, but I just felt that sometimes it's possible to have too much sugar.
heat milk, cream, salt, and sugar
steep a vanilla bean and the seeds in the warmed milk mixture
roughly chop the pralines
**Jump for more butter**