Thursday, January 5th, 2012

Recipe: pink grapefruit-champagne sorbet
Where I live is notorious for its winter winds. And by winter, I mean autumn, winter, and spring. Our NOAA forecasts gusts up to 45 mph as "breezy". Up to 70 mph is "windy" and beyond is finally granted "very windy". There was a pretty severe wind storm back in mid November… the one that clocked 115 mph at Breckenridge. I never found out what it was in our town, likely exceeding 100. Over the past few months as we've hiked, walked, and skied around our local mountains, Jeremy and I have seen evidence of that storm's passing again and again. Mostly, it's in the form of windfall: rooted, topped, or split trees. Not just dead trees, but plenty of healthy, large pines.

one of the smaller examples, trailside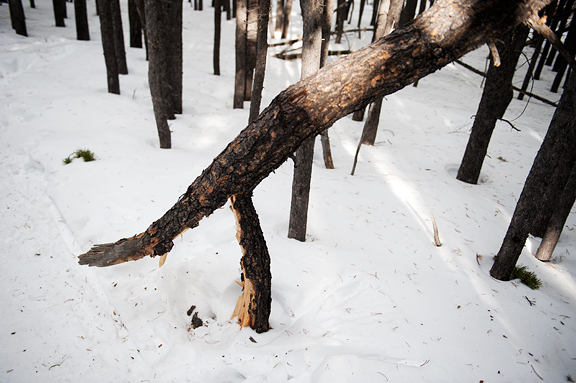 It bums me out because I love trees. The wind here can be so oppressive, violent, and depressing. For me, I guess it's depressing because when it's "very windy" it usually means changing whatever outdoor plans we had. I'll curse it more often than not, but it's also responsible for some amazing atmospheric displays. Sitting just a few miles east of the Continental Divide, we get a lot of orographic clouds overhead.
lenticulars along a huge wave cloud paralleling the rockies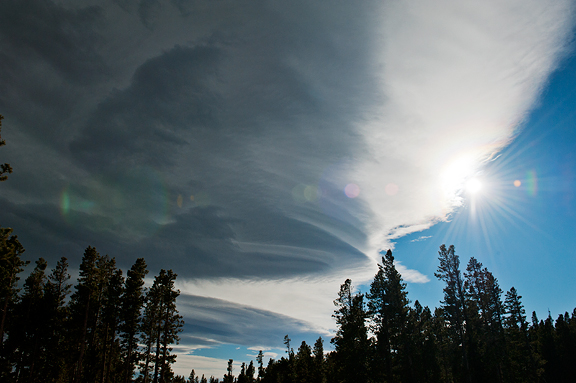 A lot of times, the winds will come when there is a big temperature swing like going from 40°F to 15°F or the other way around. So far, we've had some wind but mostly sunshine and warmth. It's not that I'm unappreciative, but… I'm unappreciative.
the snow is crapping out – we need more pow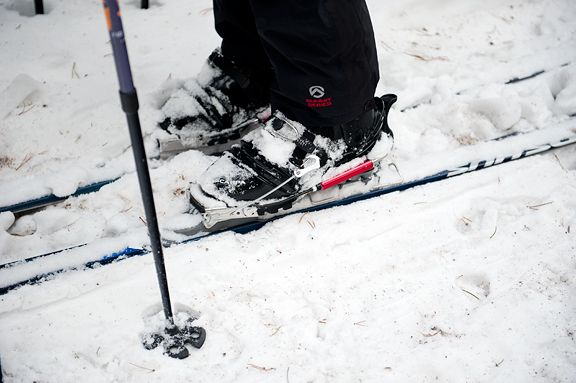 Okay, it's not ALL bad. Had it been our typical single digits the other night, I might not have been as willing to stand outside scoping out the Quadrantids meteor shower in the lonely hours between moonset and sunrise. 20°F is all right by me.
two-fer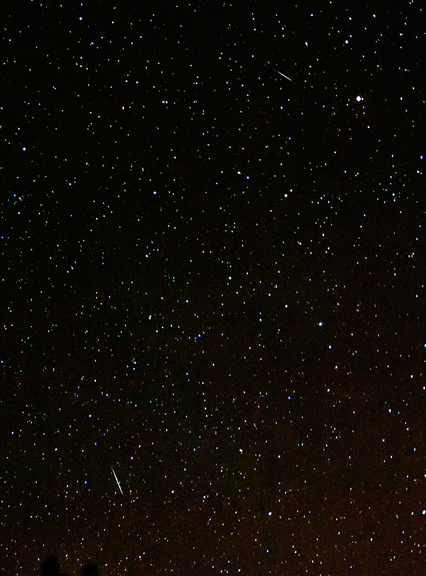 the brightest one of the night (that i saw)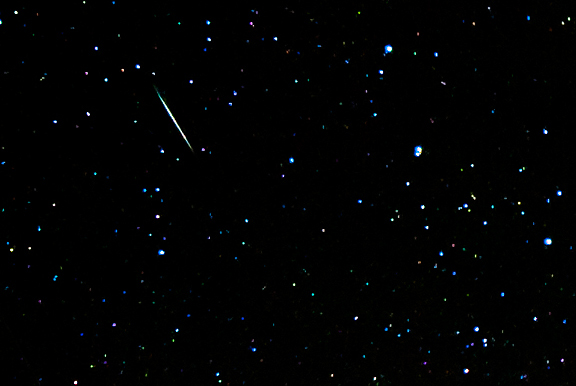 Weather has such an influence over my food moods and this ridiculous (and completely unnecessary) heat wave in Colorado has me downing
salads
,
cold noodles
, citrus, and now… sorbet. You'd think it was summer.
all you need is some bubbly, grapefruit, and sugar
juice the grapefruit
**Jump for more butter**