Sunday, November 15th, 2015

Recipe: lobster miso ramen
As last week wound down, we took advantage of our proximity to decent trails and got Neva out on the snow again. Even if the snow isn't ideal, it's good for her to get regular training and exercise on and in the snow. Eventually, we'd like to get her on some of the dog-friendly nordic trails in Crested Butte this season. On Friday, she had doggy day care so I could run errands on the flats. While in line at a store, I witnessed an argument break out among three people in the next line over. Each party behaved badly. Each party escalated the conflict. Eventually there was a gesture, profanities, a shove, a retaliatory shove. These three adults – well into their 60s and all of them strangers to one another – were no better than squabbling children. As soon as the shoving began, I stepped forward and broke it up. "What the hell is wrong with people?" I asked Jeremy as we drove up the canyon.

a fine day for a ski with the pup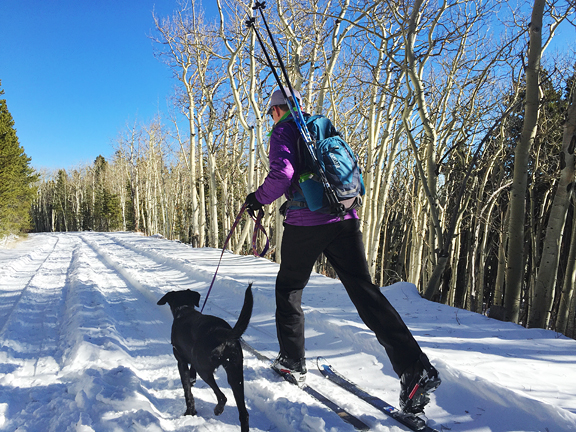 someone needed a bath after a good day at doggy daycare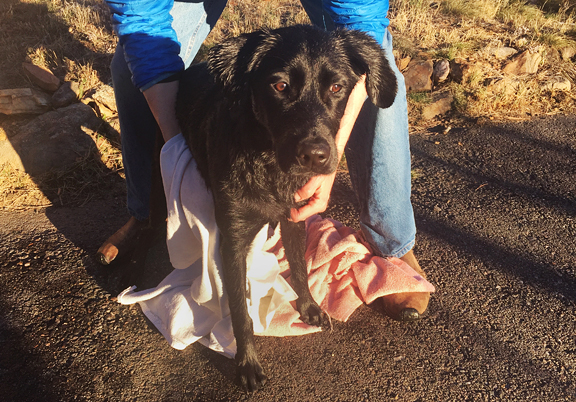 After giving Neva a bath outside, we found ourselves asking that question again the moment we turned on our public radio station and heard the news headlines. My social networks had exploded with expressions of grief, horror, anger, fear, blame, hope, sympathy, self-righteousness, ignorance… I closed my laptop and exhaled my frustrations, "What is WRONG with people?!" In the morning, we opted to remove ourselves to the high country where we could scout out the snow conditions. Neva stayed home to rest as she was still exhausted from her daycare exertions. It didn't matter that the snow was thin and covered in rocks in places. It didn't matter that there was windslab on some slopes and that it was warm enough for the snow to stick to and clump on our skis. I just wanted to get outside and sort through my feelings, my thoughts. Jeremy is the only person I can count on to speak rationally, thoughtfully, and sensibly most of the time. We both benefited from the exercise, getting outside and having the backcountry to ourselves, and being able to share our thoughts quietly with one another.
putting away the climbing skins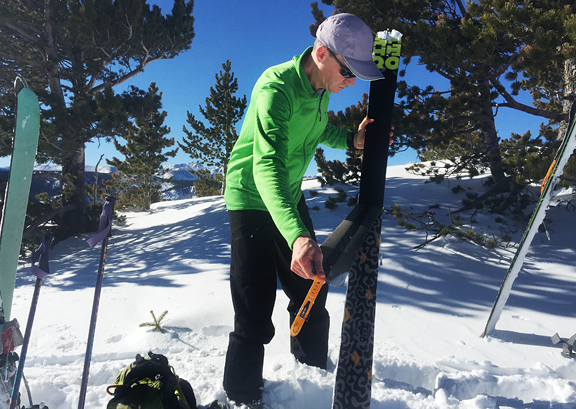 a slabby, sticky, sloppy snowpack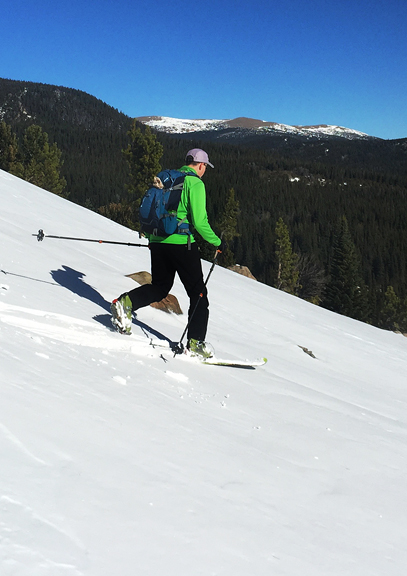 We spent the rest of the weekend working and giving wide berth to frothing-at-the-mouth Facebook comment fights. It was a good time for comfort food. A couple of years ago, I had received a lobster ramen recipe from the PR machine of a local chef. Lobster ramen sounds divine, right? I mean, there is lobster – and then there is ramen. Boom! But after reading through the recipe, it wasn't what I was craving. I think my Asianness demanded more Asian-y flavors, and this recipe was not only heavy on European interpretation, but it was also ridiculously involved. So I sat on the idea of lobster ramen until I found something more in tune with my tastes. Lobster miso ramen delivers on the flavors, textures, and it can be quite simple and quick to make.
toasted nori, white beech mushrooms, cooked ramen, green onions, hondashi granules, white miso paste, butter, lobster
You can probably find most of the ingredients at a typical grocery store that has a well-stocked Asian food aisle. For dashi (bonito fish soup stock), I use hondashi instant granules because they store so easily in my refrigerator. That's something you probably need to get from an Asian grocer. As for the ramen, I had some leftover dried ramen to move from my pantry since my search for fresh ramen noodles at the Asian grocery store came up empty. I also read that curly ramen is better for miso broths because the miso tends to cling to those crooks in the noodles.
simmer the dashi and add the mushrooms and cooked lobster meat
**Jump for more butter**