Thursday, February 6th, 2020

Recipe: sourdough pita bread
It's already February and I can't help but feel a slight panic that winter is nearly over. Technically we're only halfway through it, and snow season for us can last into June or July if we're lucky. This season Jeremy and I made a pact that we would stop being powder jerks and make a point to regularly ski groomers, uphill, Nordic, backcountry – anything active with more focus on cardio. It's been great, and when we hit those high pressure systems that leave us with more ice than snow, we grab some miles on the treadmill or indoor bike trainer.

when there isn't snow, these two happily fetch/chase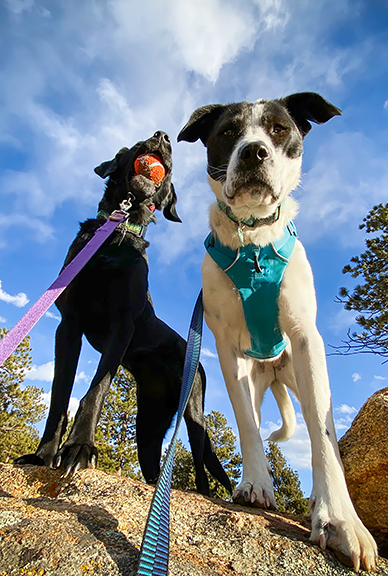 We celebrated Chinese New Year quietly at home with traditional dishes. I kept it simple and allowed myself a few shortcuts (frozen dumplings and bao) for sanity's sake as we were packing up to head to Crested Butte.
symbolic foods for good luck, fortune, health, and happiness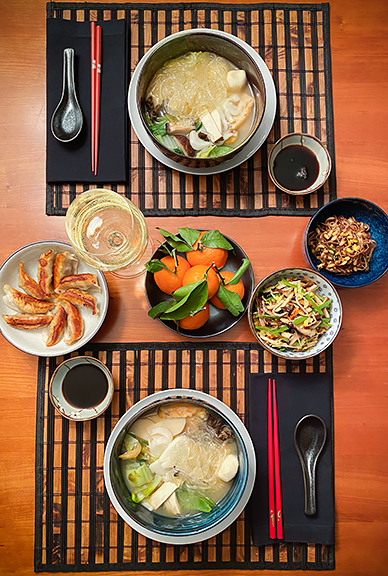 sweet red bean bao in the morning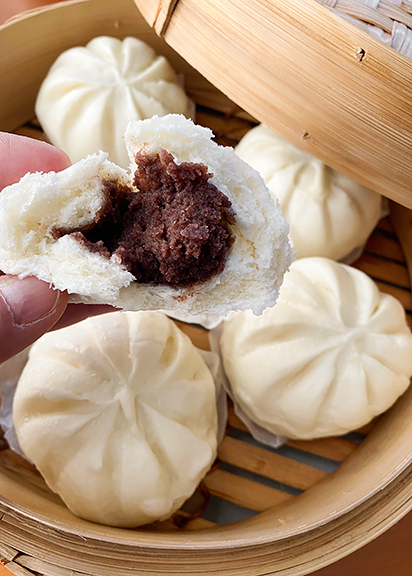 a nice view of mount crested butte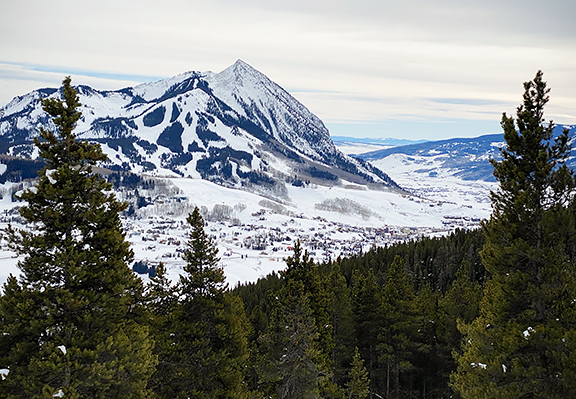 week old powder holds up nicely around here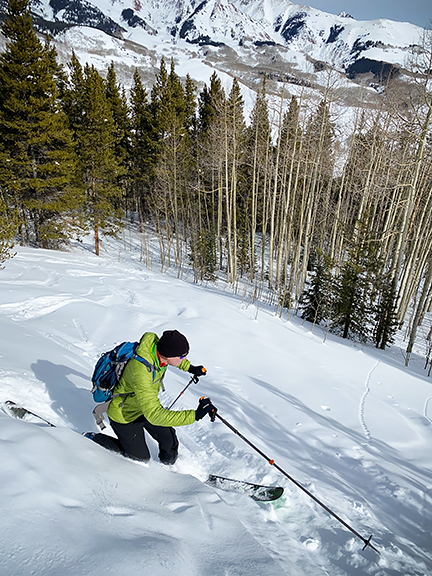 diffuse light and long shadows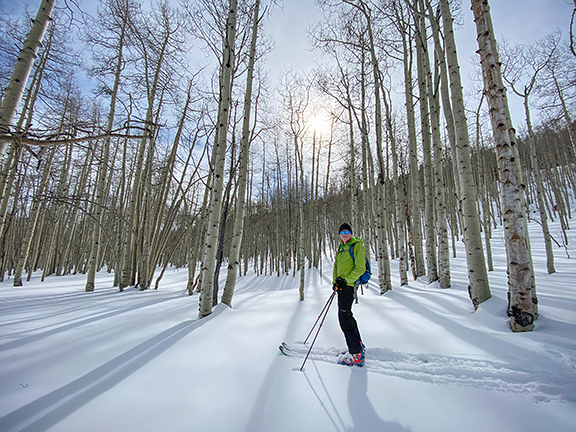 This past Saturday, Yuki turned two years old. It's hard for me to think of her as anything other than a puppy because she is such a baby. We celebrated with goodie plates: raw beef, beef meatballs, bacon, Parmesan crisp, unsweetened whipped cream, and their usual homemade dog treats decorated with sugar icing and naturally colored sprinkles. It's been such a joy to watch Yuki learn, grow, and become more confident while maintaining her playful, silly personality. We love her so very much.
our birthday girl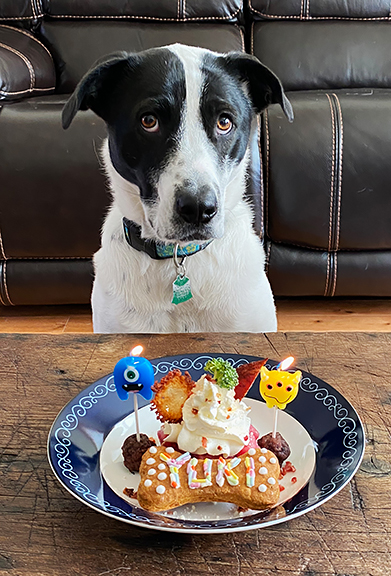 monster candles seemed appropriate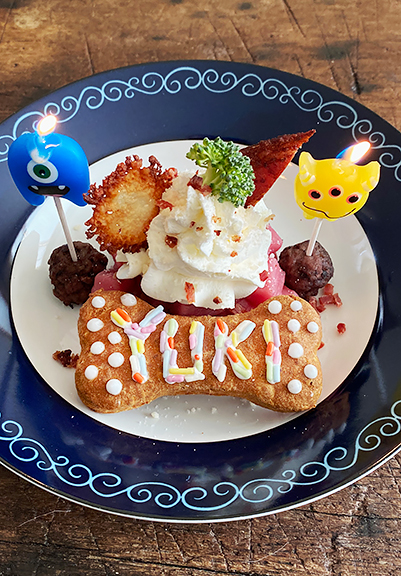 pawty time!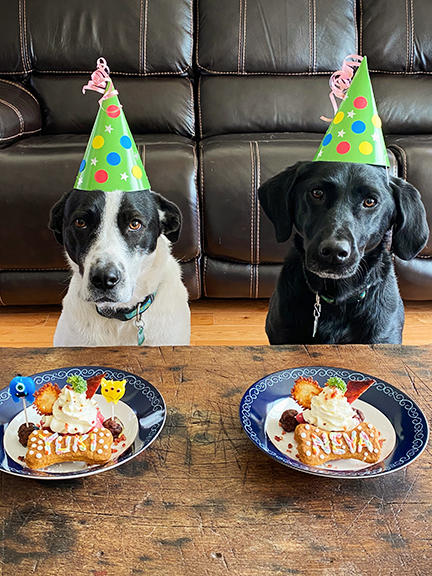 the pups burn those calories and then some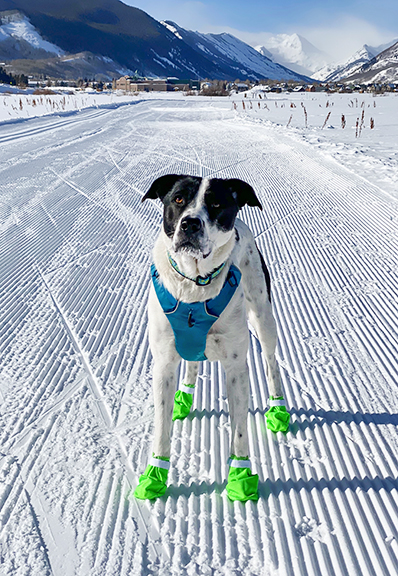 skate ski in 3°f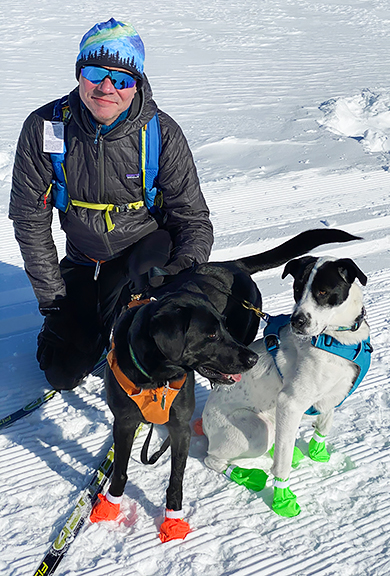 The night before, our low temperature dropped to -27.3°F and the high for the day never cleared 4°F. I don't know about you, but that kind of cold is a great excuse to bake and run a hot oven. A couple of years ago, shortly after I had received my sourdough starter, I split some off to give to my friend, Amanda. We were both new to the sourdough game and stood around discussing different foods you could make with sourdough starter. She mentioned homemade pita bread and told me there is no going back once you've eaten fresh baked pita. Amanda assured me it was easy to make, so I figured there must be a sourdough version.
sourdough levain, bread flour, whole wheat flour, sea salt, water, olive oil
The sourdough levain should be fed at 100% hydration. If you're new to sourdough, the 100% hydration means the starter was fed with equal WEIGHT (not volume) water and flour. The wild yeast in the starter needs to have enough time (usually 8-12 hours at room temperature) to digest the new food and produce carbon dioxide bubbles. When the levain is ready, all of the ingredients get mixed together. You can knead the dough by hand or with the dough hook of a stand mixer.
the bubbles indicate the levain is ready
combine the ingredients in a mixing bowl
i used a dough hook to knead the dough
The dough will feel smooth and elastic after 4-5 minutes in the stand mixer or 8-10 minutes of kneading by hand. Place it in a lightly greased bowl and cover with plastic wrap. Allow the dough to rest until doubled in size. This can be anywhere from 2 hours in a very warm room to 24 hours in a very cool room (64-68°F). I let mine go for 24 hours because our house is always cold in non-summer months.
let the dough rest in a covered greased bowl
doubled in size
**Jump for more butter**