Thursday, March 26th, 2015

Recipe: lemon soufflé
There was a surprise dump of 3 inches the other morning on the mountain at Crested Butte. 3 inches does not a powder day make, but with such a warm and dry March and a below average winter snowfall, we'll take it! The fluff was nice while it lasted and the extra few inches will extend the lifetime of the mountain's base as well as the nordic trails. I think in past years I would have despaired about the lack of active snowfall. However, having learned to skate ski this year, I could keep busy and get some great cardio workouts on the non-powder days since powder is not ideal for skate skiing.

jeremy takes an afternoon break for some turns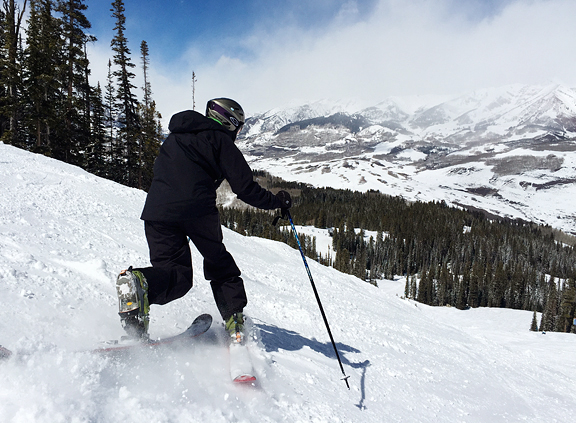 valley floor after a fresh snowfall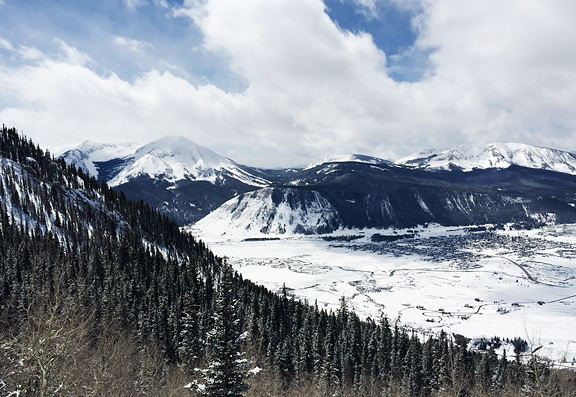 So unless the snow has melted to dirt, there is SOMETHING to be had. Jeremy was all sad trombone about the lack of powder because he brought his fat skis, but he cheered up when I mentioned that we can still skate or even classic. And while groomers aren't especially exciting, it's just fun to get outside into this beautiful high country. He can be an Eeyore at times, so I have to remind him that when life hands you lemons, you make lemon soufflé. Amiright?
eggs, butter, flour, sugar, powdered sugar, lemons, vanilla, milk
grate the lemon zest
juice the lemons
measured and ready to roll
**Jump for more butter**