Wednesday, November 23rd, 2005
Last night I fried up some shrimp chips – those crazy chinese snacks that scream "artifical ingredients" and red dye no. 40. I think I like frying them more than eating them.

dried colorful chips, fry up in hot oil in seconds to a fluffy chip!




happy shrimp chips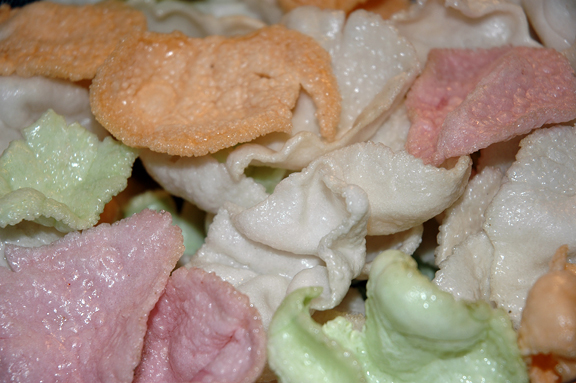 **Jump for more butter**