Our dinner at Nicole's place was awesome tonight. She and Andrew made homemade butternut squash ravioli in a butter sauce. We all got to help in making the ravioli, but Andrew is quite skilled with making the pasta:

rolling it out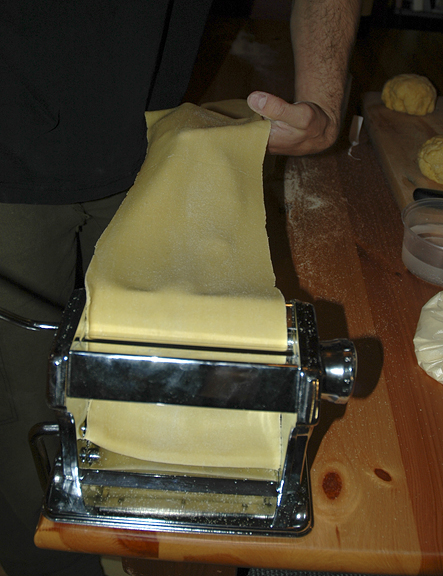 We met some of their friends too who were really neat. Amanda is a ranger, a paleontologist, and a foodie. Heather is a student in homeopathy and also an avid foodie. I asked her what homeopathy was and she described a lot of things that both frightened and astonished me simultaneously. She never ever defined what homeopathy was and my gut reaction was to ask if it was anything like sociopathy or psychopathy, but I thought better of it and kept my question to myself. Homeopathy = not approved by the FDA.
as the evening wore on, we got closer to the goal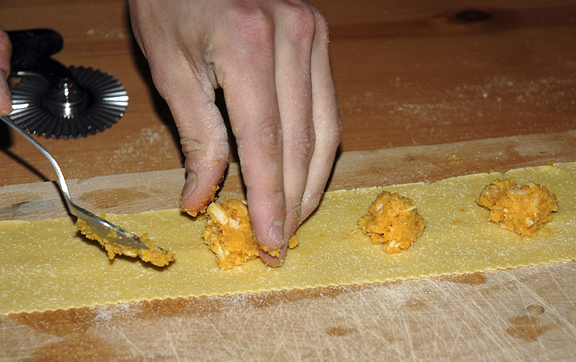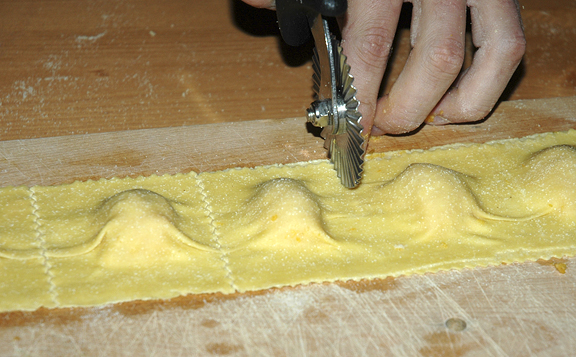 I discovered that these three women tend to quote a lot of famous chefs. I typically do not – rather, I refer to specific recipes. Although, I guess I do defer to Rose Levy Beranbaum's authoritative knowledge on cakes and pastries, and occasionally to Marcel Desaulnier on some chocolatier-ing (I've exchanged emails with Marcel and he is extremely accessible). I flipped through one of Nicole's cookbooks and some of her issues of Eating Well. I like. I have found a concentration of foodies!
nicole serves up a delectable feast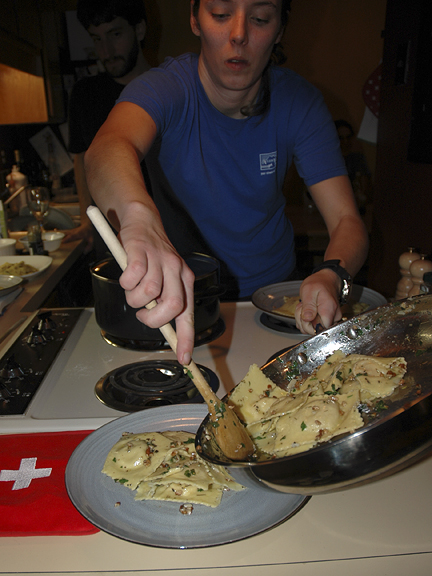 Dinner was fab. Nicole made a rich chocolate torte for dessert too. Go girl!