Gong Xi Fa Tsai, Xin Nien Quai Le! Won Shir Ru I.
It's Chinese New Year – the year of the Dog:

red envelopes usually contain money, sometimes candy, and are generally not edible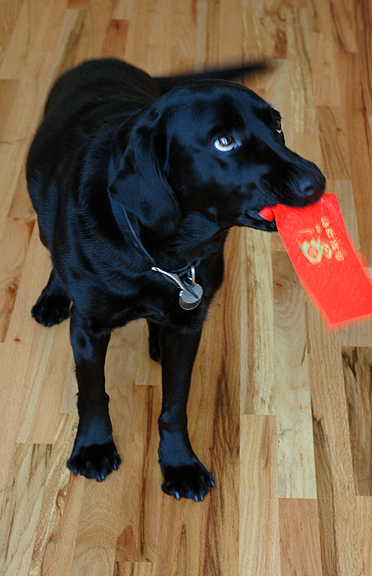 Chinese New Year is supposed to be festive, but you are also supposed to remember your ancestors. I had a place setting for Kris at our table with a bowl of goodies, and as we sat down to eat I cried. I think this is when I miss her most because the last time I saw her was on Chinese New Year two years ago. Also because she would call me each Chinese New Year on her way home from work to frantically ask me what she needed to make for dinner. My sister, the workaholic and devoted mother and wife, would barely scrape together a traditional Chinese New Year meal for Ben – but she would do it no matter what, because it was important to her.
I'm definitely feeling on the mend because tonight I got around to making use of some old granny smiths I had lying around. I made an apple bread pudding with vanilla sauce. I love this stuff.

ready for the oven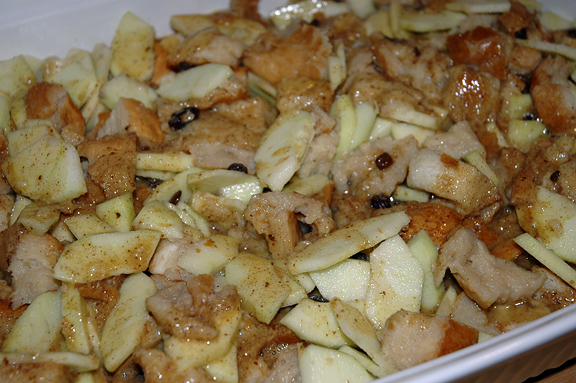 an hour later fresh out of the oven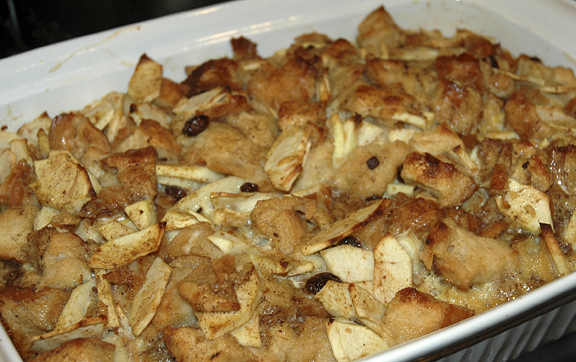 ready for the tummy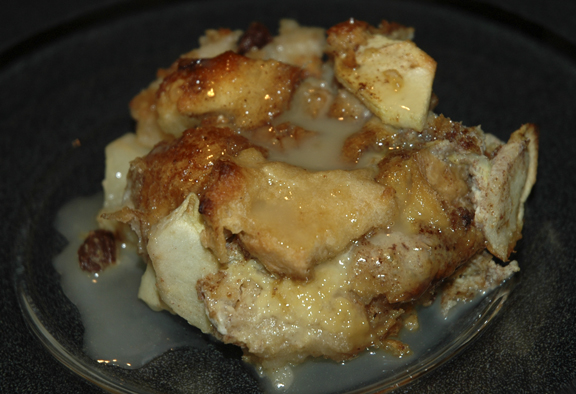 Next time I'm going to skip the vanilla sauce and go for boiled custard.