The inlaws arrived yesterday afternoon and I met with Jeremy and his rents at L'Absinthe (we let his parents choose). I ordered the bouillabaisse for dinner and had the bread pudding for dessert.

market price french fish stew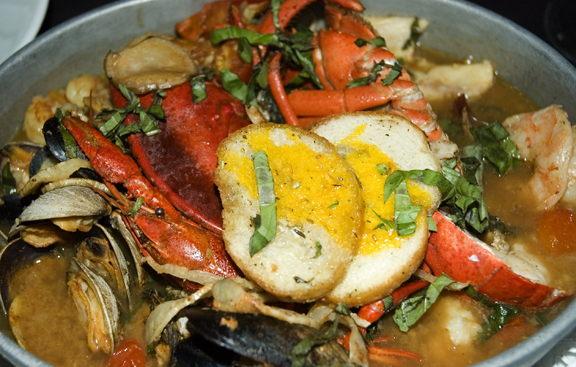 can't resist bread pudding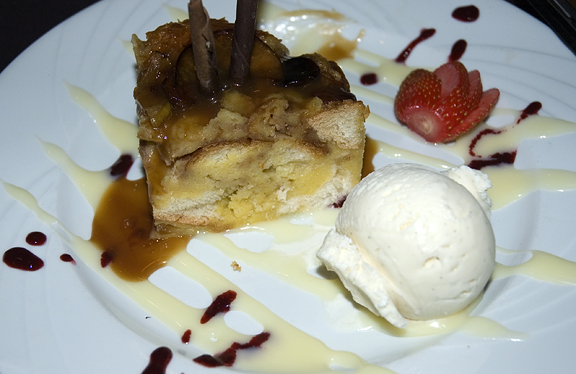 In hindsight, I should have ordered the beef. For some reason, I'm not terribly impressed with the seafood at L'Absinthe (oh, but the ahi tuna last time was good). Their bouillabaisse was good, but a tad salty. The bread pudding was fabulous, except that vanilla ice cream really made my drive up the canyon UNCOMFORTABLE.
This morning we made hashies and eggs and fruit for brekkie, then talked some more while I got my bread pudding in the oven (made with challah bread – so much better!) and then drove out to hike to Brainard with everyone. Kaweah ripped her nail off someplace in the snow and bled in several places along our route. She was fine and the bleeding eventually clotted (until she met another dog and tried to pull her own collar off and restarted the bleeding all over the snow).
I served Chinese hot pot for dinner tonight which should be somewhat easy prep on its own, except I made dumplings from scratch and some veggies AND made both classic crème brûlée as well as more of the chocolate espresso kind.

torch those suckers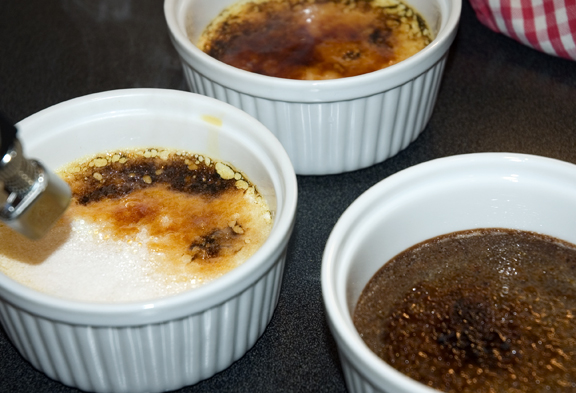 I love the classic version far better than the chocolate. Something about eggs and milk and sugar… It is a fantastic combination! MIL agrees. FIL won't touch non-chocolate desserts with a ten foot pole, so he got a generous slice of boca negra which he enjoyed.