I slept poorly last night. This morning we went to the store and got some fruit and ingredients. I made a coffee cake, sliced the fruit, and we took it over to the neighbors' before leaving for work. Work was weird. I learned more of the gruesome circumstances of the accident. Hard to concentrate. After work I picked up groceries and as soon as we got home, I set to work making baklava and a pot roast.

we took baklava over tonight, tomorrow we'll bring real food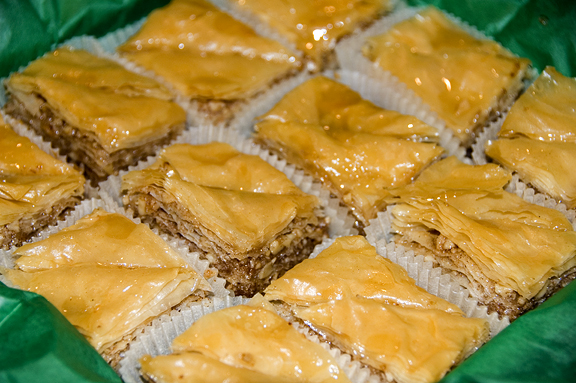 from last night's culinary excursions: flatbread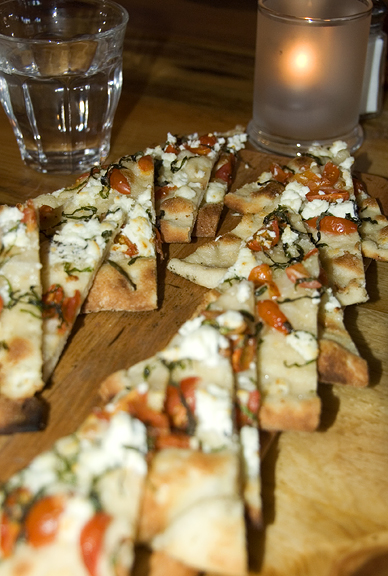 house salami, pate, and salmon mousse spread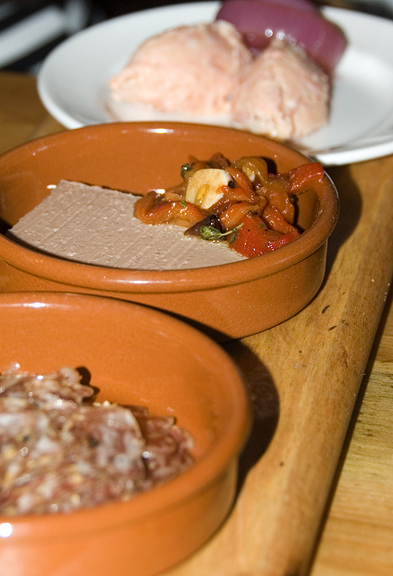 I just need to emphasize how awesome Community Night is. Sam and Jeremy will both back me up on this. Here, just look at some more beautiful food. This isn't even all of it.
duck confit with polenta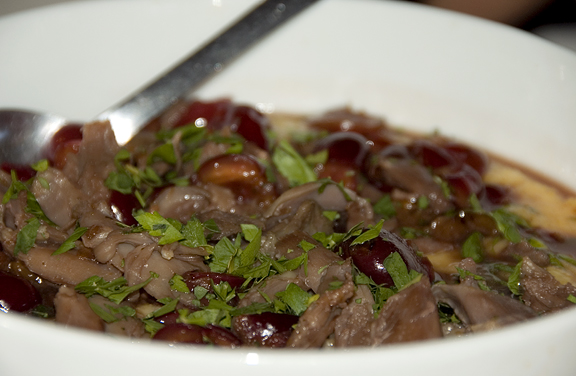 delicate calamari in a tangy cream sauce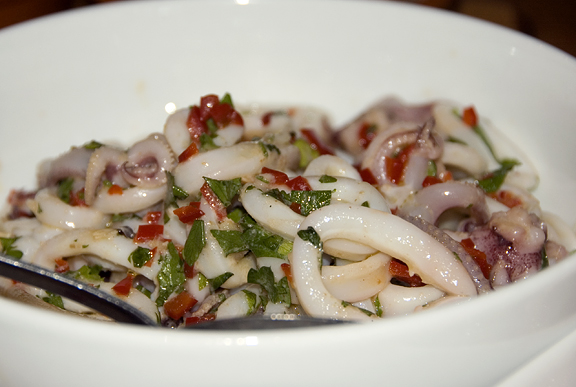 hamming it up with the beans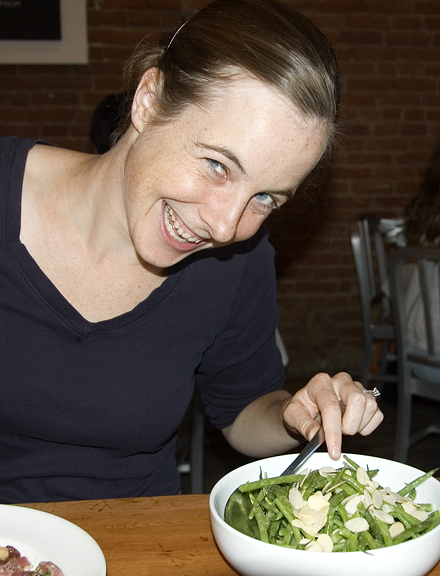 Tomorrow I telecommute and I'll be simultaneously defatting the pot roast, making mashies, potstickers, and possibly baking brownies to take next door. Not sure what else to do. This is what I do when I'm stressed, I cook. This is something I can do to let people know I care – feed them. So tired. It definitely puts things in perspective… but honestly, I felt I had perspective after Kris was killed. I didn't need more, and certainly not at this price. I feel so sad for Marcus and the kids.