Jeremy called me this evening at work just as I was getting ready to go pick up Sam. There was an accident out by my work earlier this morning.
Our neighbor was killed.
I was numb and sick and sad all at once. No. How could this happen? We weren't sure what to do because it was Sam's first night in Boulder from out of town and we had arranged to take her to Comm Night. We didn't want to bail on her, but we definitely wanted to be there for Marcus. We agreed that there would be a huge number of family and friends there immediately, so we took Sam to dinner and drove straight home after dropping her off at her hotel.
Our dinner with Sam was terrific. It was really nice to finally meet in person and spend time getting to know one another – especially over awesome food and wine. We paced ourselves this time and managed to come away from dinner satisfied, but not bursting at the seams. A small sampling of what we were served tonight:

ahi tuna tartar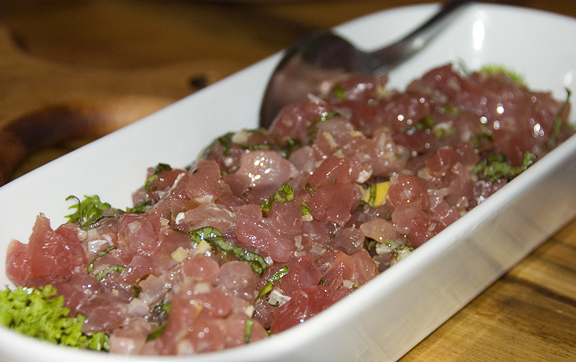 sam digs into the pancetta-wrapped seared scallops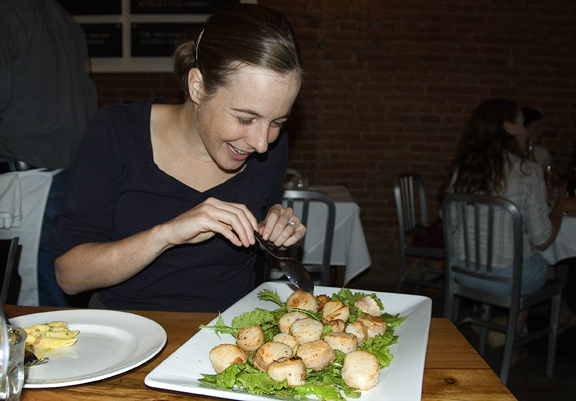 a bowl of tiramisu the size of a punch bowl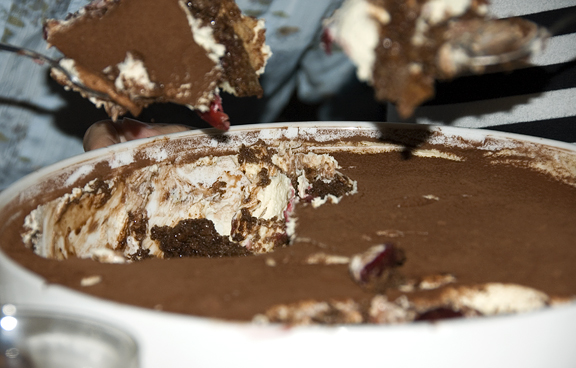 It will be difficult to sleep tonight – haunted by tragedies both old and new.
linnea, you will be missed