I am going nuts. I think my pattern is that I can work on my thesis steadily for 4 days straight and maintain a good level of productivity, but after that things go downhill unless I take a break – as in goto work at my real job. I may discuss with my boss and prez the possibility of working part-time in August as well. And I guess this is important enough that if it's not okay, I'll just quit. Wow, what a great feeling that would be.
Good lord, I need to work out.
Decompression activity last night was to roast a chicken. It's easy to do and muy rewarding. Takes no more than 15 minutes of prep and then you roast for an hour and voilà!

truss that baby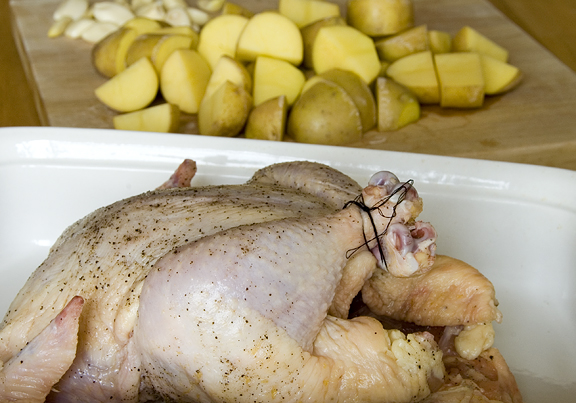 serve it up