Sunday, August 20th, 2006
I used up our leftover veggies and cheese for brunch in some omelettes served with hashies and bacon. I didn't feel hungry again for 9 hours!

this is the equivalent of running 10 miles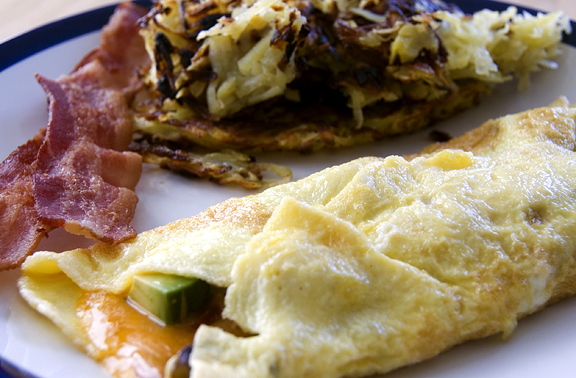 I finally wrote up a section that was bugging me forever! I'll have to go back and massage it, but it was a mental hurdle that I couldn't get around until today. I think I forgot that I need to set a few "rewards" for myself during the writing stage or else I become burned out, deflated, and totally unmotivated… I mean more than usual. Last night I was so annoyed with my lack of progress, that I determined my reward today would be to review a restaurant if I made headway. But as dinner neared, the thought of reviewing a restaurant got me down. I didn't want to make more work for myself right now. Instead, Jeremy and I went to try Sushi Tora in Boulder.