This morning we drove down to Boulder to have brunch at Lucille's (yes Kell, this is that great New Orleans joint) with Erin (from Seattle) and her friends. A really lively and fun group with terrific beignets to start the meal! Afterward, the host couple had to get back home, but the rest of us walked down Pearl St. and then down to the farmer's market.

fall produce in the market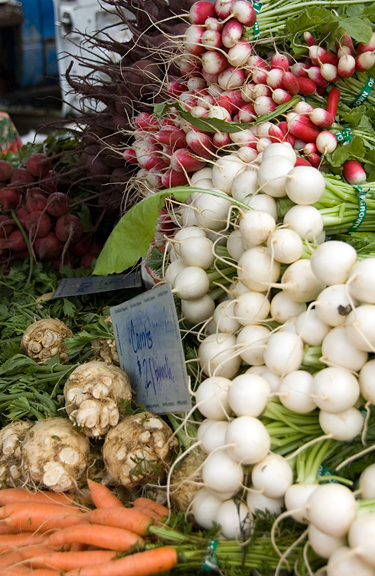 Erin's friend is a college buddy who lives in Bellingham. Both of their partners were unable to come to the wedding (in Boulder) so they flew out together. How to describe it… sometimes conversation is forced and other times it isn't at all. This flowed so easily. We wanted to know more about her and she wanted to know more about us. I love making new friends like that. When I think of my network of close friends, I really think many of them would hit it off immediately. That makes sense. I don't think you can ever meet enough quality individuals.