I went to pick up some lovely ring molds this afternoon in addition to a few truffle tools. Anyone can slop together things that taste good (well, maybe not anyone), but I think incorporating presentation with taste, texture, and structure is the most fun challenge of plating desserts. I picked up a hexagon mold too. I hope to make something striking, yet elegant. I have no idea what it will be other than chocolate.
After my small pastry equipment acquisition, I met with Jeremy and our friends at Brasserie 1010 (aka Brassiere 1010, Bra 1010, Lingerie 1010) for Happy Hour. The food here is pretty good and aside from the regular crew, we were joined by Dave and Fran – two incredibly nice and fun people. There was food, I had camera in tow – what would you expect of me?

a toast to jeremy's grant and drunken laughter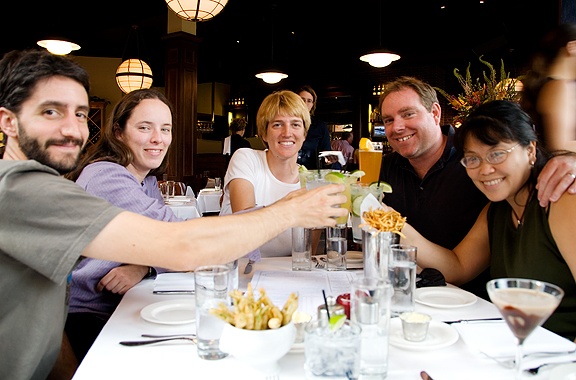 mellow and intense: andrew and nicole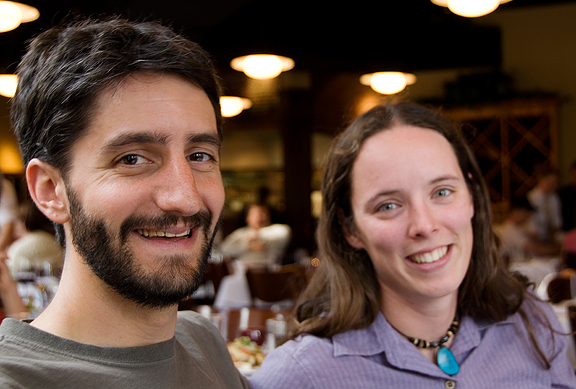 tempura fried haricot verts with my gin and tonic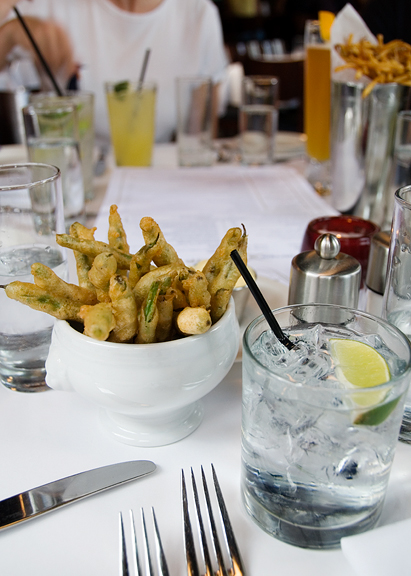 fran offers a beignet while dave can't stop laughing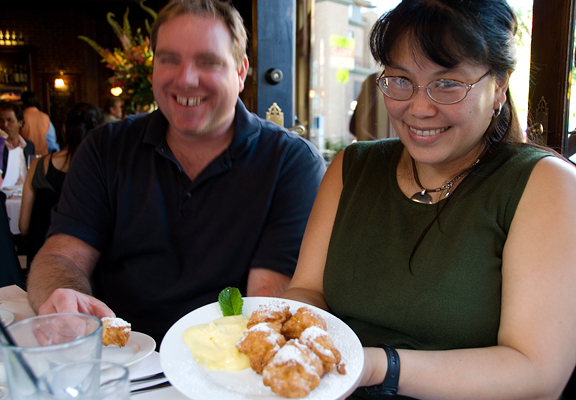 When we got home, we packed up some petits fours and almond cream torte to take to Tom and Kellie. We always have the intention of dropping it off with maybe a few minutes of chit chat, but ended up talking with them for nearly 45 minutes. There are some couples that are a lot of fun to be around because you feel very comfortable with their dynamic. In fact, I think if a couple has a negative dynamic (whether it is blatant or exists beneath the surface), I cannot stand being around them. We're lucky to have such good neighbors as well as good friends in Tom and Kellie.