Recipe: pumpkin ice cream
Happy Halloween! I can hear the voices of my neighbor's little kids outside. All of that excitement. All of that anticipation. I feel it too! It's starting to get dark now and I have our bowl of candy at the ready in the mud room. Kaweah just came back from a brisk walk around the neighborhood with Jeremy while I was manning the door for early trick-or-treaters. She was so excited she ran up to me and gave me the sniff down as if she hadn't seen me in days (she was gone for all of 15 minutes). See, when kids ring the doorbell, Kaweah thinks they are UPS or FedEx delivery people. All of our FedEx and UPS peeps in our neighborhood carry dog treats. Add to that, the fact that kids are closer to eye level with Kaweah and she is so excited you think her bottom half is going to wiggle off. I've eaten three baby Twix already. I've got to stop now.

at the ready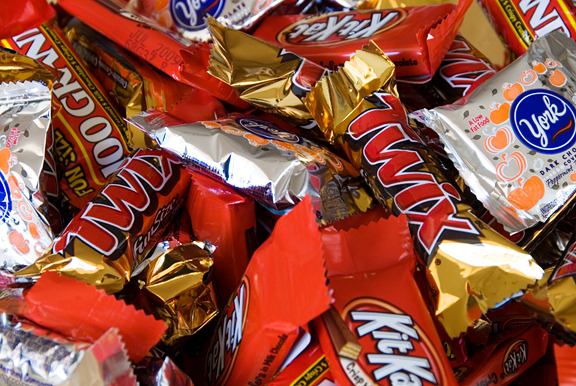 So there is some good news to share. I have a nice deal from Fine Cooking that allows me to give gift subscriptions at nearly half the rate. Tell you what I'm gonna do: I will award TWO subscriptions to Fine Cooking! And, since some folks can't seem to get their deadlines straight, I will grant amnesty and allow all comments up until the time we hold the drawing. I don't know when we'll get to it – so if you haven't commented yet, do so now by clicking
here
.
Today is the last day of NaBloWriMo. Hallelujah! It was a fun, but I'm definitely looking forward to not blogging daily for at least 11 months…

rev up that vanilla bean action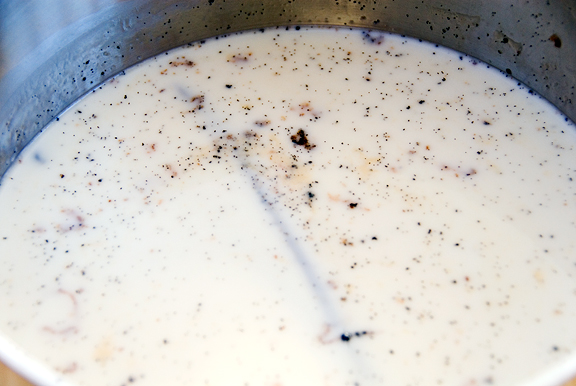 Even though Halloween is my favorite holiday, I don't carve pumpkins because… it makes me sad. I hate to toss out old pumpkins just like I hate to dispose of dead pine trees in December. I quite love seeing what others come up with for jack-o-lanterns and I am forever mesmerized by flickering lights and fire. But me – I carved my last pumpkin when I was in elementary school. It was the size of a cantaloupe and I quickly carved a simple, smiling, generic jack-o-lantern face and entered it into a contest at the neighborhood Halloween bash that evening.
egg yolks – can you guess where this is going?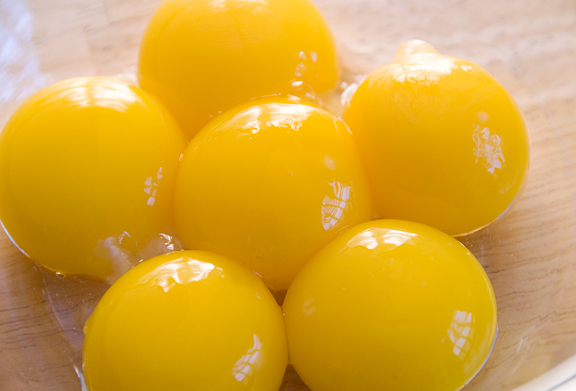 When it was time to go home, I walked the length of the tables laden with enormous, elaborate, grotesquely beautiful carved pumpkins adorned with huge ribbons. Grand Prize! First Place! Second Place! As I neared the end, my feet practically tripping over the long grasses in the night, I saw the smallest one there. It was mine, but I almost didn't recognize it because it was so minimalist in comparison to the masterful entries lined up like an infantry of monsters. My pumpkin was happy. There was a blue ribbon with the words "cutiest pumpkin" scribbled on the tag. Nobody said Virginians could spell, okay.
straining custard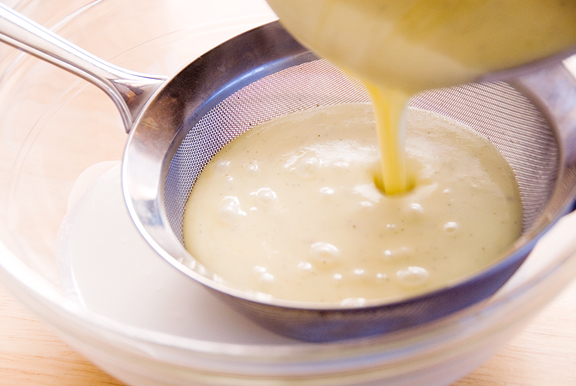 I tucked my pumpkin under my arm, half embarrassed that I had thought it was a kids' competition (it was not), half proud of my little gourd for garnering a ribbon despite my misunderstanding. When it eventually rotted away, I was a little heartbroken. I don't know why I get sentimental about squashes, conifers, cookies with happy faces on them… I just do.
fresh grated nutmeg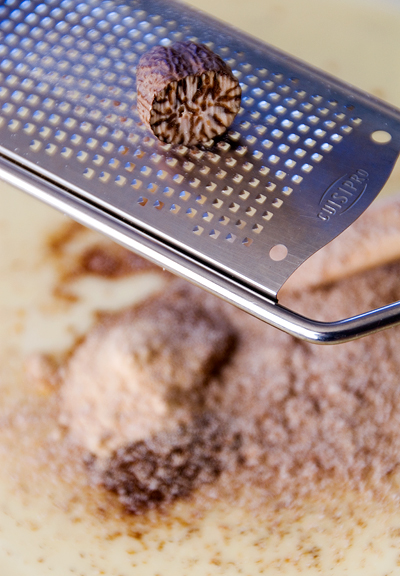 But as long as I don't put a face on the pumpkin, I am more than happy to eat one! Pumpkin pie, pumpkin bread, pumpkin soup, pumpkin anything – and especially pumpkin ice cream.
canned pumpkin added to the mix
Of course, I went straight to David Lebovitz' book for a recipe, but didn't find one. I noodled around the internet and essentially turned David's vanilla ice cream recipe into a pumpkin ice cream recipe.
spiced custard base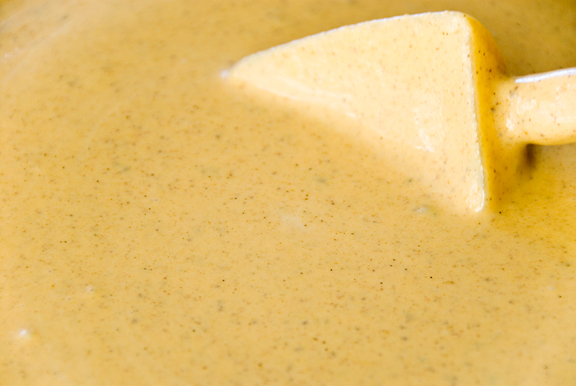 In the interest of time and sanity, I used canned pumpkin. The ice cream isn't so much a pumpkin ice cream as a pumpkin pie ice cream. I like pumpkin. I love pumpkin pie. Er, I mean I luv punkin' pai. I like the ice cream, but I think Jeremy turned our freezer down (colder) and it was as solid as granite. As it thawed, the texture was a little more like semifreddo than creamy ice cream. I think there was too much liquid in the pumpkin. Maybe if I used fresh roasted pumpkin purée instead?
Pumpkin Ice Cream
[print recipe]
1 cup milk
2 cups cream
1 vanilla bean, split lengthwise
1/2 tsp salt
3/4 cup sugar (perhaps use brown sugar)
6 egg yolks
3/4 tsp vanilla extract
15 oz. can of pumpkin purée, unsweetened (perhaps puréed roasted pumpkin)
2 tsps ground cinnamon
1/2 tsp ground nutmeg
1/2 tsp ground cloves
1/2 tsp ground ginger
Warm the milk, sugar, 1 cup of cream, and salt in medium saucepan. Scrape seeds from the vanilla bean into the warm milk and add the bean as well. Cover and remove from the heat. Let steep at room temperature for 30 minutes. Pour the remaining cup of cream into a large bowl and set a mesh strainer on top. In a separate bowl, whisk the eggs yolks. Slowly pour the warm cream mixture into the egg yolks while whisking constantly. Scrape the mixture back into the saucepan and stir it constantly over medium heat with a heatproof spatula until mixture thickens and coats the spatula. Pour custard through strainer and stir it into the cream. Put the vanilla bean into the custard, add the vanilla extract, pumpkin, cinnamon, nutmeg, cloves, and ginger. Stir until cool over an ice bath. Chill the mixture completely in the refrigerator. When ready to churn, remove the vanilla bean (rinse it and reserve it for another use) then freeze the mixture according to the ice cream maker's instructions.