Recipe: green chile stew
We got over a foot of snow this weekend, which makes for a happy Jen. Catching some bloody 24-hour flu bug was not so happy-making, but I kicked it by 2:00 this morning and we were on the slopes by 8:30 am. Wow! There was a lot of snow and some wacky conditions. I got up close and personal with the snow several times.

the morning scene at the hill
shortly after i shot this picture, i bit it big time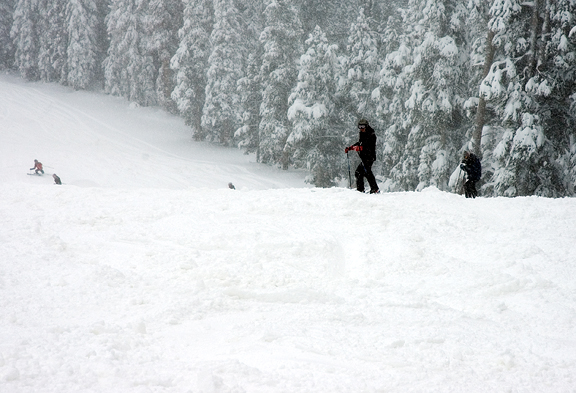 After skiing, there is nothing like coming home and having a hot, steaming bowl of soup. I had a whole pot of soup at the ready because I made green chile stew yesterday from my leftover turkey carcass.
make turkey stock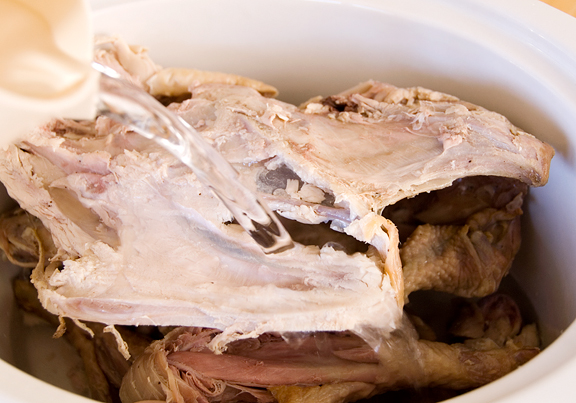 The stock isn't a necessary part of the stew recipe, but it is a necessary part of my turkey because I love homemade broth. I typically pile the main carcass, the wings, the drumstick and thigh bones into my crock pot and cover with water. Then I just set the pot on high for 8 hours and come back to lovely broth. When the broth cools, I defat it the same way I
defatted the turkey drippings
via ziploc bag. Then I pick any turkey meat off the bones and combine it with leftover turkey to total about a pound of meat.
new mexican red chiles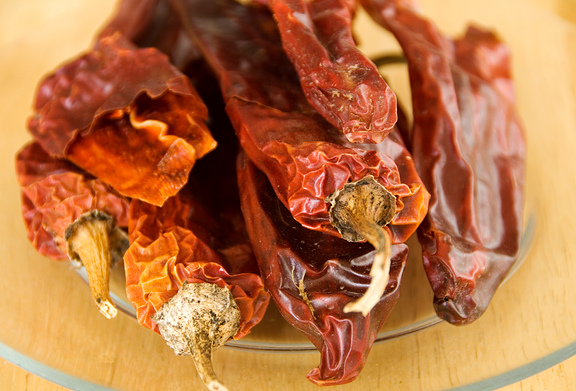 My recipe for green chile stew comes from a good friend of mine in New Mexico. It calls for a pound of meat and you can use beef, pork, or chicken. We just happened to have a lot of bleeping turkey in the house. Instead of water, I used my homemade turkey broth. The recipe also calls for using a few New Mexican red chiles if using canned green chiles. I love the red chiles, so I tossed those in, even though I have the real deal on the green chiles.
simmer turkey meat with red chiles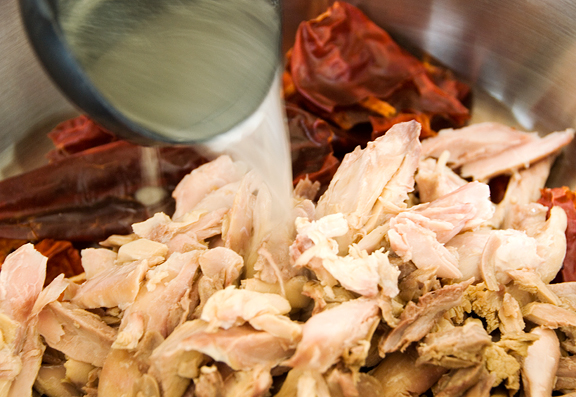 I like to rip the tops off the red chiles and shake out all of the seeds while they are dry. After simmering them in the turkey broth with the meat for an hour, I removed the red chiles and scraped the "meat" from the skins. Then I chopped the chile meat into a paste and returned it to the pot.
scooping off the good stuff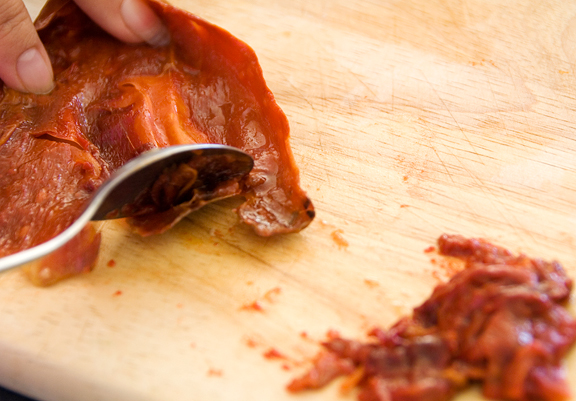 For the roasted green chiles, I pulled off the skins, cut off the tops, and scraped out the seeds. I can't stand getting a mouthful of seeds in my stew. A quick dice and they were ready for the stew.
skinning roasted green chiles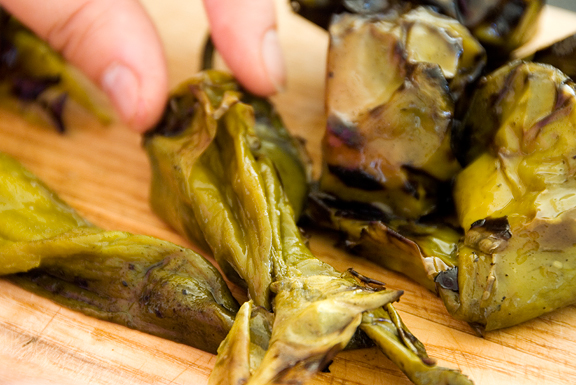 adding all of the vegetables to the broth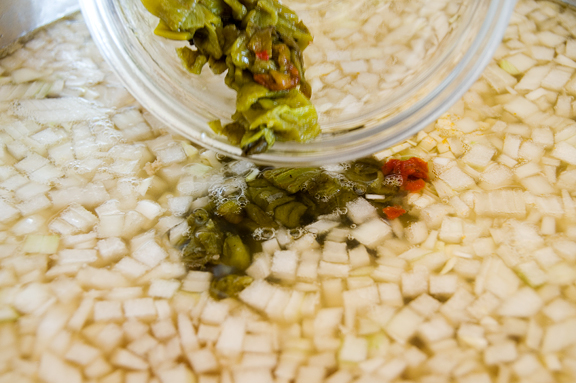 In addition to the chiles, the stew is loaded with potatoes, onions, and garlic. It has a soupy consistency, but you can simmer it down to be as thick or thin as you like. The hotness will depend on how spicy your chiles are. Jeremy loves to eat a bowl of green chile stew with a warm flour tortilla for dipping.
hot and spicy après ski
New Mexican Green Chile Stew
[print recipe]
1 lb. lean beef round, pork or chicken
4 medium potatoes, diced
5 cloves garlic, minced
6 roasted green chile peppers (Hatch), skinned, deseeded, diced
2 medium onions, minced
2 tsps salt
3 red chiles (New Mexico) if using canned green chilis
Cube meat, boil in water with red chiles for one hour. Remove red chiles from pot and deseed (I deseed when they are dry) and scrape off chile meat. Mince and return to pot (discard skins and seeds). Add potatoes, onions, garlic, salt, green chiles and enough water to cover. Bring to boil and then simmer for at least 40 minutes. Continue to add water if necessary. It will have a soupy consistency.