I'll have a recipe for you all tomorrow. Right now I'm baking up some tried and true recipes for some of my favorite dudes while rocking out in my kitchen to some good tunes. And I'm going to rattle on like a dope. I'm just not in the right mindset to come up with new recipes to make and shoot lately. Must be party-lag. It's waning fast though. Even as I type, ideas are leaking into my mental desktop. Nice.

tulip(s) that nichole and luke brought for me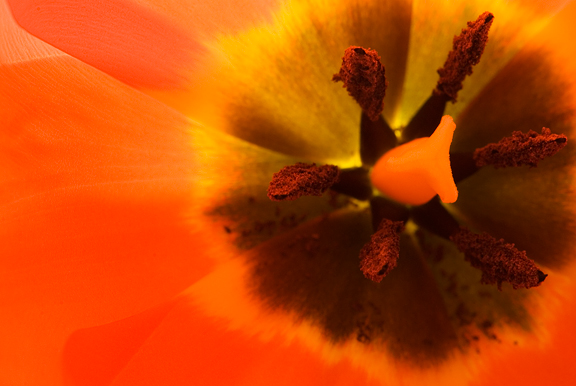 I know that several folks have complained about Daylight Saving Time kicking in, if for no other reason, the loss of an hour is pretty distressing for those of us with a shitload of stuff to do. But despite losing that precious hour, I kinda like that it stays light later. [Sorry
babe
, those of us in the higher latitudes experience far greater variations in daylight – but you know I still love ya.] The days are getting longer here… we're on the upswing! That always puts an extra spring in my step. I mean more so than usual. Jeremy was explaining (in his calm, cool, collected and professorial way) why Daylight Saving Time is a crap concept and my mind just wandered off, smiling. I know it's stupid, but I like it. I like it.
feels like spring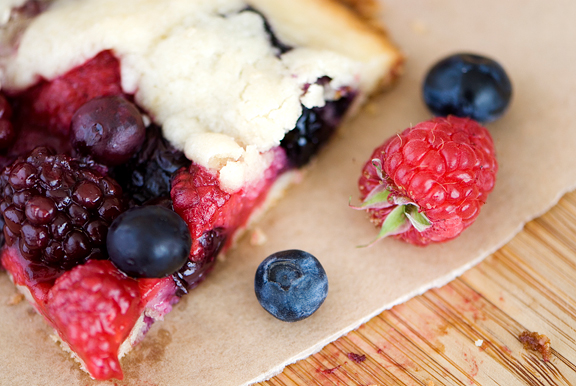 Right. It feels like Spring and yet it doesn't. I had business in Boulder and tacked on a lunch date with some of my betties at a favorite restaurant: The Kitchen. Even managed to squeeze in an hour of running and rowing before hand. God, I love that. Walking through sunny Boulder, the air had a nice chill to it. Cold front coming. Snow in our mountain forecast. We love that Rocky Mountain Powder. Give it to me.
they look like nice ladies, don't they?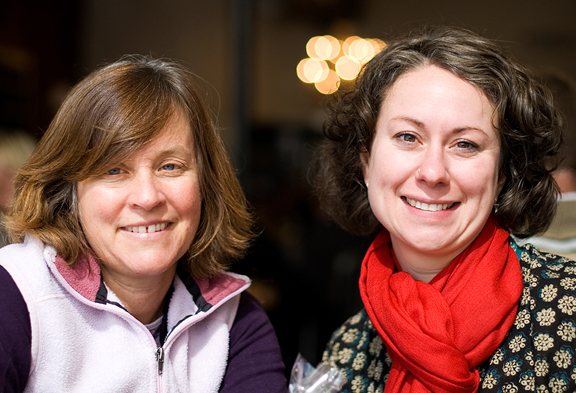 We had a blast discussing all manner of topics from business to family to road rage to sex to… Whenever I recall random conversations with my buds to Jeremy, he always exclaims, "I don't think men ever get together and talk about THAT." Of course they don't. (Most) men are idiots who are either posturing when they discuss sex and/or completely stupid. Oh stop blushing. A Swiss Army Vibrator is a great idea! *snort* Alpha babes rule. My mother is now officially shocked. Alright, here's that lunch porn:
requisite garlic fries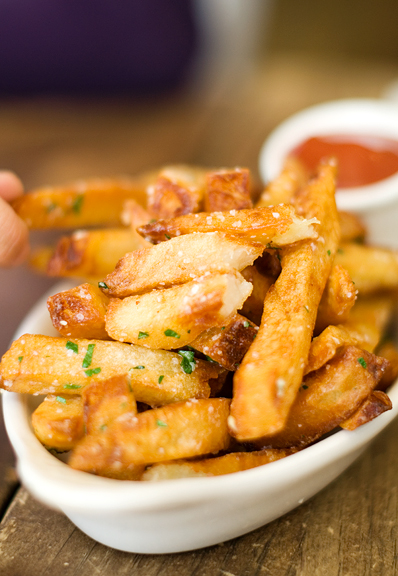 nichole's salmon on collard greens and parsnip purée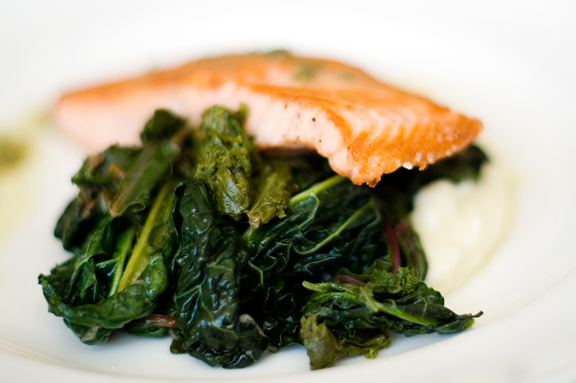 leyla's curry chicken salad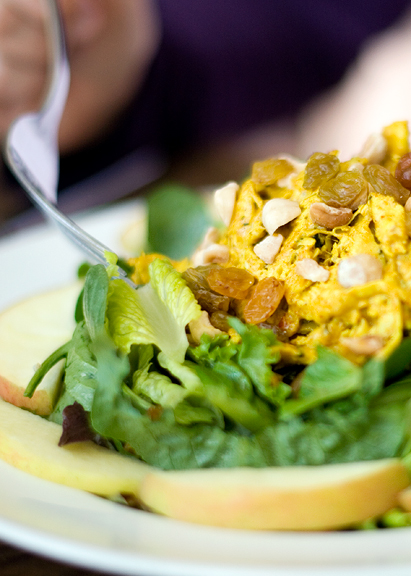 my poached salmon and cucumber salad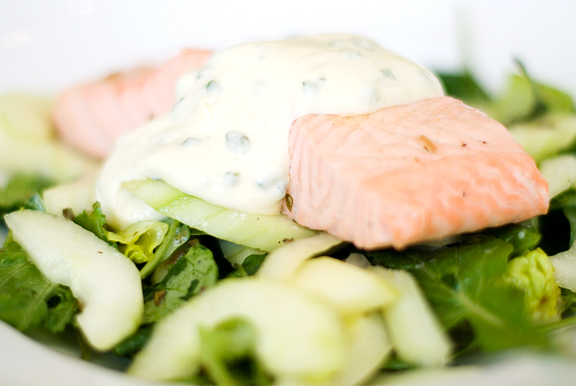 potato doughnuts with sinfully thick hot dipping chocolate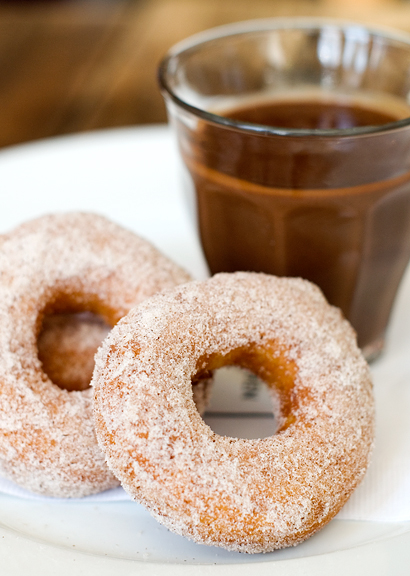 Lunch was faboo – the food, the company, the conversation, all of it. I'm feeling so good and I can't figure out if it's due to my awesome network of loved ones who keep me anchored or the lingering daylight into the evenings or excitement about each day. I guess I don't really care to figure it out right now – I'm happy enough to just enjoy it. I shared a bunch of ideas and plans with Kaweah on our walk this evening. She trotted along happily as if she thought those sounded good. It's time to snuggle up for bed. Kaweah loves to sleep on Jeremy's pillow when he is out of town.