Recipe: spicy tuna stuffed squid tempura
**Note**: Daring Bakers, it came down to the wire and I chose sanity over the DBs yesterday. Forge ahead and hope those of you who celebrate Thanksgiving had a great one. xoxo
I expect most everyone is in a complete state of food coma at this point. Am I right? We are actually quite happily not in food coma over here just because I've sort of had it with food lately (the making, the eating, the documenting). December is less than a week away and that entire month is about FOOD, so we gave ourselves a little break. Plus there was work to be done this morning. We had to pick a winner for the scarf giveaway.

your mission, should you choose to accept it…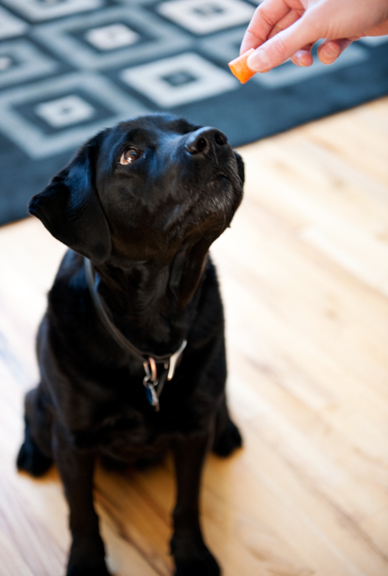 Kaweah loves to participate in picking random numbers as long as the motivator is food. Try throwing a ball and she'll run after the ball, then run right past it, then keep on running, until you wave a dog biscuit in the air and holler, "TREAT!" So the set up was to place ten pieces of paper numbered zero through nine around our great room with a bit of carrot on it. Then we let Kaweah into the room and recorded the first number she ate. Jeremy had to police her because the last time we tried this, Kaweah ate one number and then mowed through four more before we could stop her. Then we repeated this twice more. I'm sure some of you are thinking if she hits the first number, she'll just return to the same place each time. Nope. Our good pup isn't that bright. Seriously. She is totally in the moment.
jeremy chases after kaweah to make sure she doesn't eat the rest of the numbers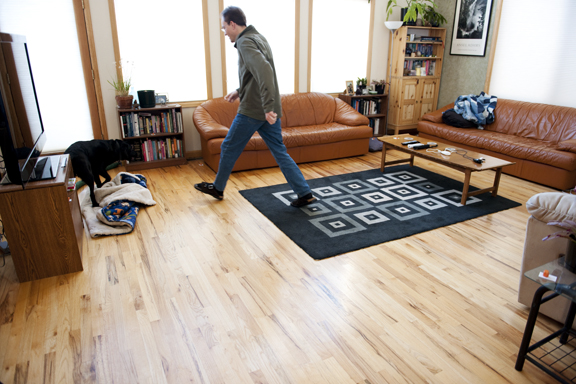 our crazy random number generator gave us 983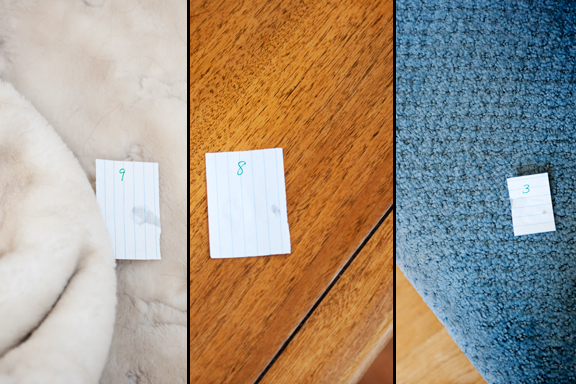 We took 983 mod 221 (I know a few people said they weren't entering, but anyone leaving a comment is considered entered because it's too much work for me to remove them) and got #99.
Congratulations to Dani of Dani Dishes!
You win the scarf and you get to pick the colorway of your choice! I'll be sending an email shortly. Thank you to everyone who shared what Thanksgiving was about to you. Food was probably the biggest along with family, and some of you really tugged at my heartstrings especially remembering those who aren't with us anymore. It was so nice of you to share with me.
Our Thanksgiving was very low key foodwise because we are both swamped with work. I kept our "meal" simple, but special. Mostly, we just wanted to have a quiet day including a nice walk before sunset. I'm thankful for the little things as much as the big things in life.

this snow will likely last through the spring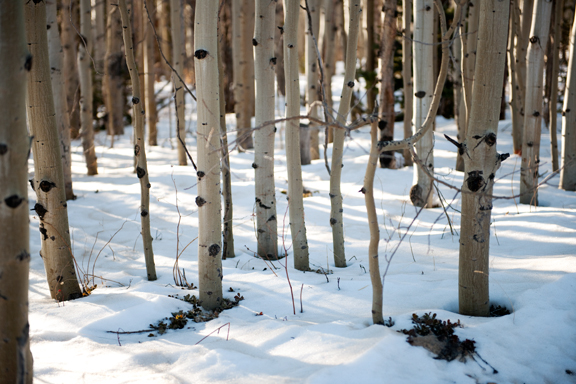 someone was particularly happy and well-behaved today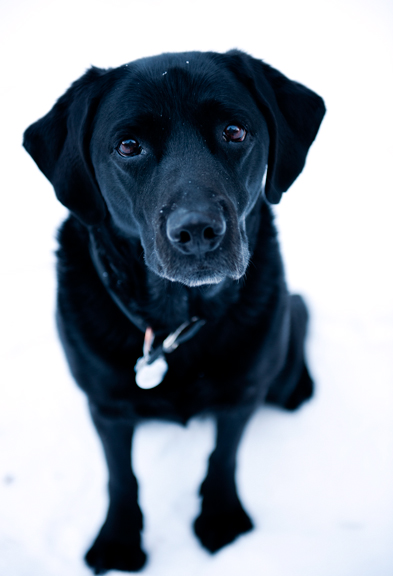 definitely thankful for these two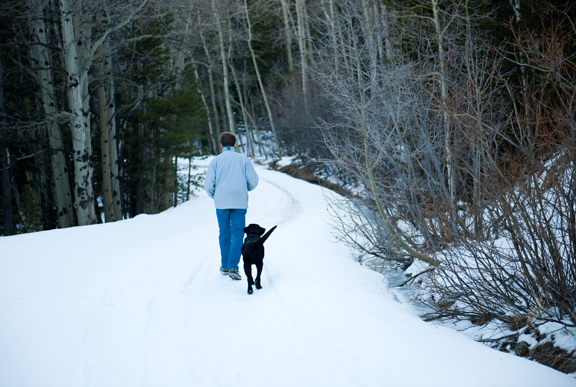 What we ate for our Thanksgiving meal (it's too early to be called dinner, too late for lunch) is known as Tiger's Eye at our favorite sushi restaurant in South Pasadena. It is spicy tuna stuffed calamari that is tempura fried, sliced, and served with ponzu sauce. I didn't have ponzu sauce on hand, so I had to make my own. The recipe I use calls for bonito flakes. I never have bonito flakes on hand either (although you can buy them in Asian markets and I recommend this – or better yet, just buy ponzu sauce). However, I did have a giant piece of dried bonito.
it looks like driftwood
pouring lemon juice and rice wine vinegar into the soy sauce and bonito flakes
A favorite professor of mine at Cornell gave the bonito to me during my graduate school days (years…). He told me that it is a tradition in Japan to give a bride a large dried piece of bonito like this as a wedding gift and it should last her… a really long time! It's hard as a rock and I can barely shave it with my microplane. Instead of flakes, I get a powder, but it still imparts a great flavor to the ponzu.
green onions, maguro (tuna), and squid
mixing the spicy tuna
I haven't worked with squid too much. When I was at the Whole Foods Seafood counter talking with my boyz (James and Dustin – two of my favorites) I asked for the larger squid tubes – as opposed to tentacles – because I thought bigger would be better. I probably should go for the smaller ones next time. It's just more tender and delicate than what I wound up making.
stuff the squid with the spicy tuna
coat in flour
Thanks to a tip from a reader the last time
I made tempura
, I coated everything in flour before dipping them into the tempura batter which really did help to make it fluffier. I don't have pictures of the frying process for you and that's partly because having the camera near hot oil complicates matters and partly because I burned myself frying those little buggers. I'm fine – no blistering, just some yelping and swearing :)
slice them up
I don't recommend slicing them too thin because they will 1) fall apart and 2) fall apart. Serve them drizzled with ponzu sauce, a wedge of lemon, and more ponzu for dipping on the side. Such a treat and it didn't make us feel sleepy! Happy Thanksgiving however you celebrate it. xoxo
and we ate it all up
Spicy Tuna Stuffed Squid Tempura
[print recipe]
1/2 lb. maguro (sashimi grade tuna)
3 stalks green onions, trimmed and minced
1-2 tbsps mayonnaise
Sriracha chili sauce to taste
4-6 calamari tubes
flour for dredging
1 recipe tempura batter
vegetable oil for frying
ponzu sauce (I made 1/4 the recipe)
1 lemon, cut into sixths
ponzu sauce
1 cup soy sauce
1/2 cup dried bonito flakes
3/4 cup lemon juice
1/4 cup rice wine vinegar
Make the ponzu sauce: Bring soy sauce to a boil in a small saucepan. Remove from heat. Add the bonito flakes and let cool. Drain the soy sauce through a sieve and mix with the lemon juice and vinegar.
Rough chop the tuna into small pieces and mix with the green onions, mayonnaise, and Sriracha chili sauce. Fill the squid tubes with the spicy tuna doing your best to squeeze any air bubbles out. Try not to overfill since handling the squid sometimes squeezes filling out. [Then again, if you tempura fry that little cap of spicy tuna, it is AWESOME for the chef to nosh on.] When the squid tubes are filled, roll them each in flour. In a medium to large saucepan, fill oil to 3 inches depth and heat to 350°F. You can test the oil by adding a drop of tempura batter. If the batter rises to the top immediately, you are ready. Dip a squid tube in the tempura batter and carefully place it in the hot oil, turning when one side is a golden color. Total frying time should be about 5 minutes, but it depends on the size of the squid and how hot the oil is. Remove the squid from the oil when it is golden all over and set on paper towels or on a baking rack. Slice into 3/4-inch thick slices and serve with ponzu sauce and a lemon wedge.