Recipe: lychee grapefruit martini
I hope everyone is having a great holiday, whatever it is that you do or don't do! Today is the last day to bid on some really amazing Menu for Hope items. Pim has a very nifty and easy donation form set up on her site and I encourage you to have a look and bid! If you want to see what I and a couple of great Boulder businesses are offering, check out the bid item descriptions.
Jeremy and I have been keeping things low key because I had the flu and shared it with him. Thursday was the first time we both felt well enough to get out and enjoy some of the recent snow.

a little windy, a little chilly, but definitely some fun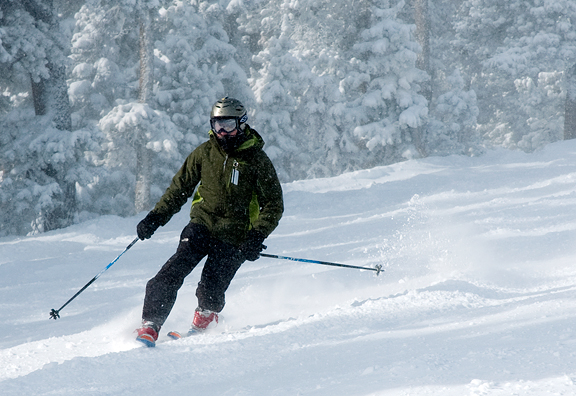 While single digit temperatures are tolerable, negative wind chills and ground blizzards can be a bit much on the mountain. In the afternoon we took Kaweah for a walk in the woods where we could seek a little refuge from the winds.
a shower of snow rains down from the trees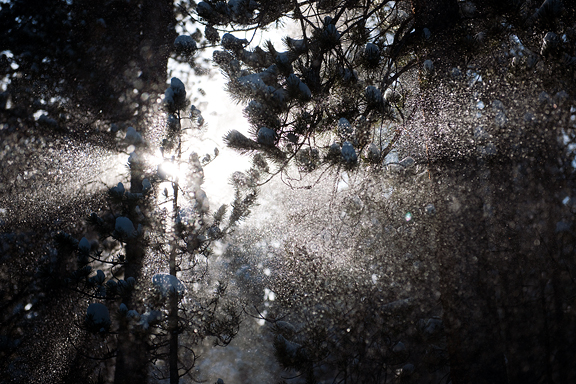 We went to Boulder for a few errands and then walked around Pearl Street to enjoy the lights. Because it was Christmas Eve, the streets were pretty empty as Pearl Street goes.
i love little lights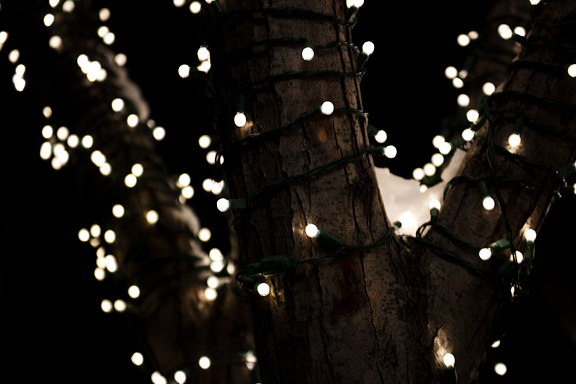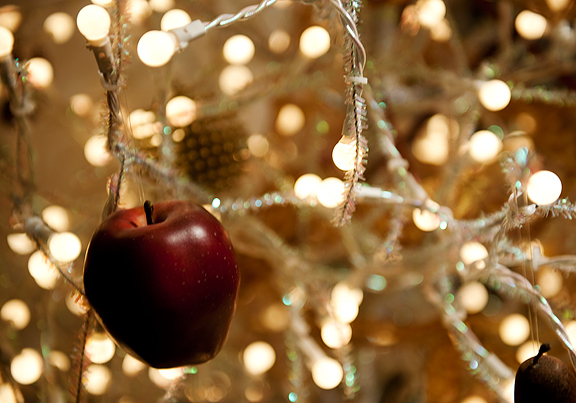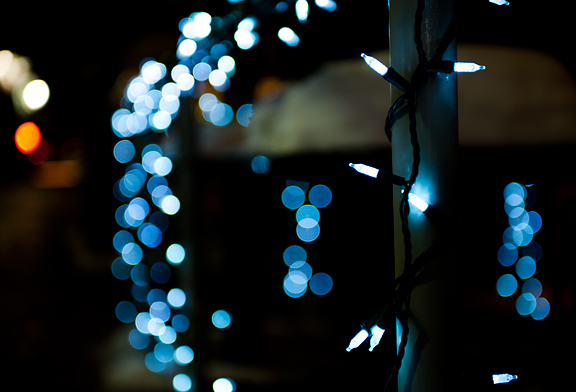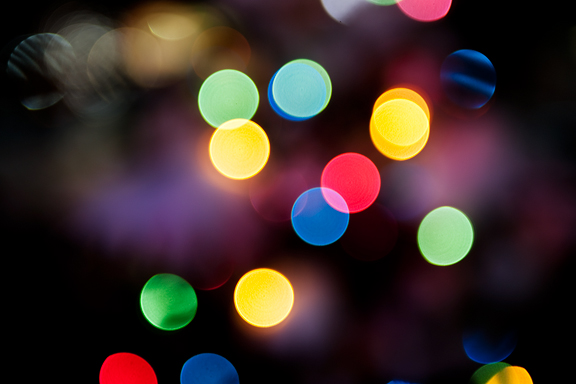 Did you ever play
Lite-Brite
as a kid? It was one of my favorite toys because of the colorful pegs that became colorful lights when you inserted them onto the backlit panel. Today, anything that resembles brilliant colored lights catches my crow's eye – mesmerizes me. A couple of weeks ago Jeremy had made himself a martini that sparkled red in front of his computer monitor.
pomegranate martini?
more like a fruit salad with booze
Jeremy usually makes lychee martinis, but he had tossed a few remaining pomegranate seeds into the glass and added a dash of PAMA liqueur. It was just so pretty. The taste didn't appeal to me much and we both agreed that it was a little too similar to Robitussin. Perhaps some pomegranate syrup instead of or in addition to the PAMA would have made it more palatable?
the pama lychee martini looked good
pomegranates can never look bad, really
Instead of trying to make it a pomegranate lychee martini, I thought grapefruit might be more palatable. Lychee and grapefruit play well together and we kept a handful of pomegranate seeds in for color. I prefer fresh grapefruit juice rather than the store-bought varieties because most of those are too sweet. It's a lovely cocktail for the holidays. Cheers!
now we're talkin'
Lychee Grapefruit Martini
[print recipe]
pomegranate seeds
lychee fruits
2-3 oz gin
2 oz lychee juice
2 oz grapefruit juice, fresh or unsweetened
ice
Place one or two lychees and a few pomegranate seeds in a martini glass. Combine the gin, lychee juice, grapefruit juice, and ice in a vessel. Shake and strain the cocktail into the martini glass over the fruit.