Thursday, July 29th, 2010

Recipe: red bell pepper honey vinaigrette
I'm out of the cave. 'Tis a good thing.
Back when we were in Crested Butte for the wildflower shoot, Jeremy and I got chased off Daisy Pass by thunderstorms. I don't mind shooting in rainy weather, but high winds are a deal breaker. This stormy weather lasted for a few hours each afternoon, so we'd take the opportunity to roll into the town of Crested Butte and grab a bite. As I've mentioned before, we know the backcountry around Crested Butte better than the town itself because we've always driven through it rather than walked around in it. It wasn't until last summer when we met up with my aunt's family for dinner one evening (we were shooting, they were on vacay) that we had a meal in town.

prayer flags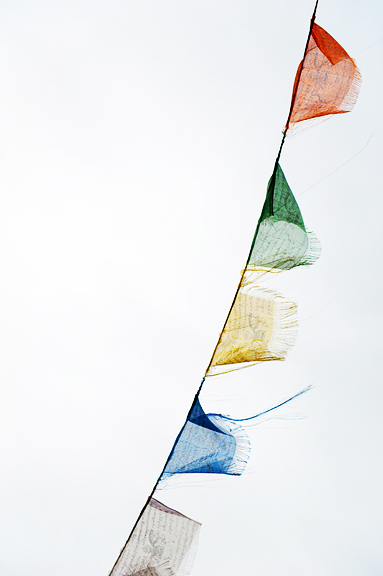 The first stop was Secret Stash for some pizza and salad. We get this way when we're spending a lot of time hiking and shooting – we crave fresh vegetables. You know what I love about mountain towns? You can look like complete hell and smell worse and it's okay. I nearly fell asleep in my salad, but we still had another 5 hours of shooting.
gringo greek salad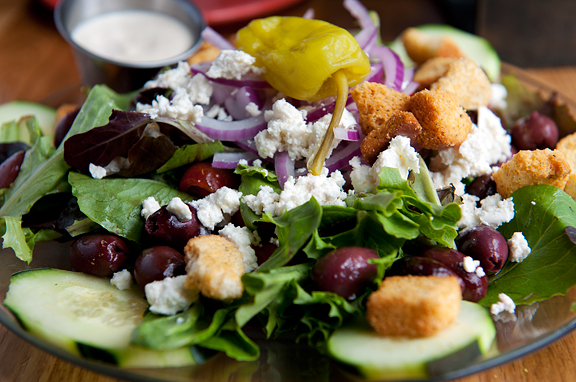 they are famous for their pizzas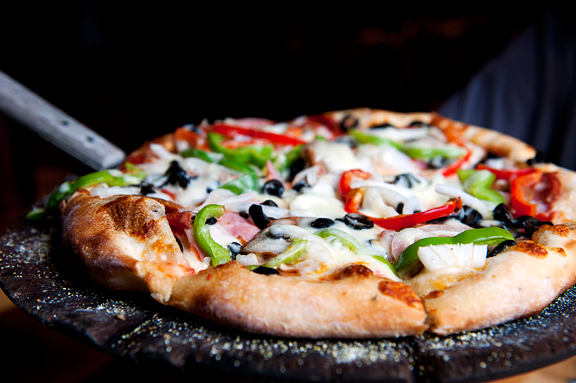 The second day we moseyed down the main drag to grab a bite and chose a place at random – McGill's. It's a nice place for lunch. We both opted for salads. Jeremy ordered a seared ahi tuna salad and I had the blackened grilled skirt steak salad. The dressing was so good that I asked if they shared their recipe and was told that they don't. Really? Okay… it's not like they don't give half of it away in the name of the dressing:
red bell pepper honey vinaigrette
. As Jeremy settled up the tab, I tasted the dregs and identified the flavors and jotted them down on my iphone. Guess what I did when we got home?
we'll start with red bell peppers
and some honey
It's not hard to deconstruct these things, so that's what I did. I'm not much of a recipe developer. I don't have that kind of patience. Salad dressings are relatively simple though. I could do this. I used some of the honey I had leftover from a client's shoot. Have you heard of
Grampa's Gourmet Honey
? They are local here in Colorado and the honey products are as gorgeous as they are delightful.
that blender is getting a lot of use this summer
red wine vinegar
**Jump for more butter**