I'm hella busy. Hella. Too busy to cook, shower, whatever. But I'm a lucky lucky girl. I have friends who are not only willing to feed me, but are stellar cooks to boot. Last Friday my dear Manisha invited some ladies over to feast on her homestyle Indian cooking.

she made idlis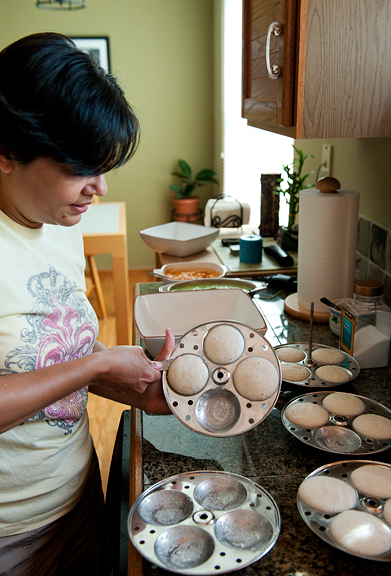 Idlis are little pillows of steamed fermented batter made from rice, lentils, and water. Manisha piled them into a large serving dish – delicate and soft. I wanted to dive right into the bowl and take a nap. Here's what the batter looks like.
see the bubbles?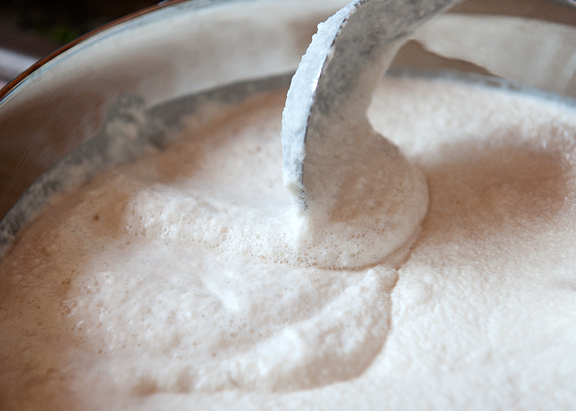 Manisha had sambar (vegetable and lentil stew) simmering on the burner and Nichole brought a batch of her homemade aloo masala. The aromas in that kitchen were heady.
nichole ladles the sambar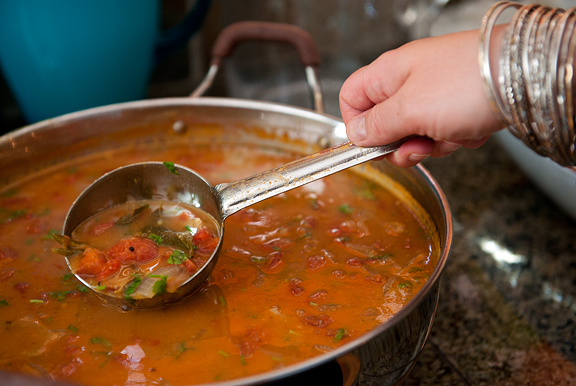 heavenly aloo masala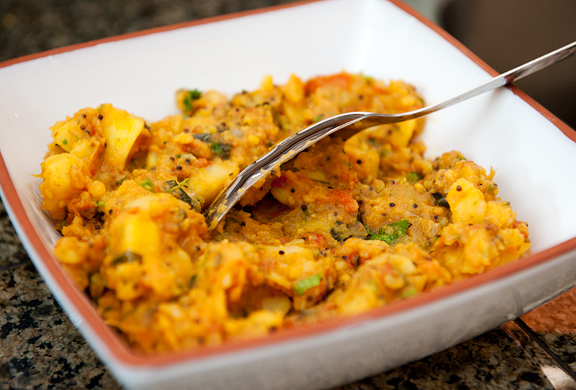 I can't recall what the chutneys were other than
amazing
. I have a problem with Manisha's cooking… I get so excited and overwhelmed with all of the newness and flavors that it's all I can do to photograph the food and eat it. I'll shoot one dish and see her stirring fried spices into a chutney out of the corner of my eye – I can't keep up. She promises me a lesson in proper Indian cooking when my schedule eases. I cannae wait.
chutney, chutney, idlis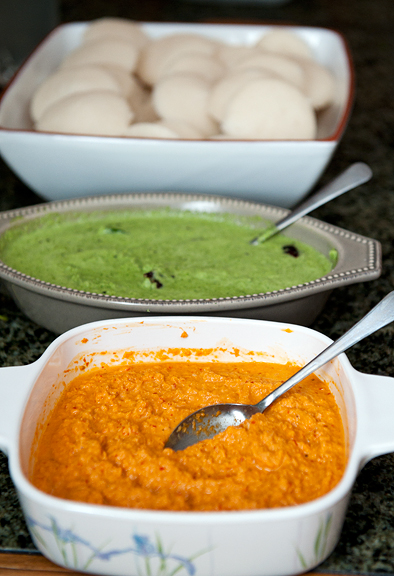 What I learned that day was something utterly wonderful: that the batter for idlis is the same batter base for making dosas. DOSAS?! I am crazy for dosas. I had two dosas and if I hadn't been sampling every other fantastic dish (along with two fabulous virgin mojitos courtesy of my dear
Kitt
) I probably would have stuffed myself with a couple more dosas before blissfully passing out on a plate of idlis – soft pillows, you know.
the dosas are crack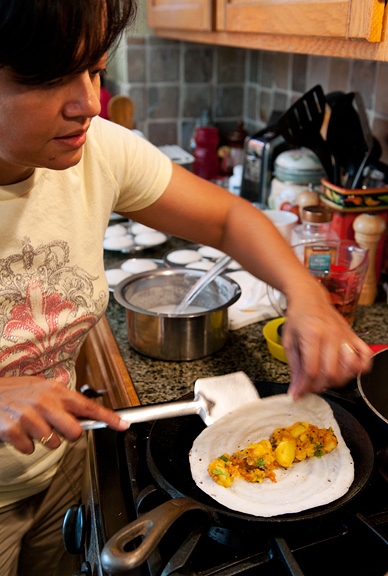 My brain was mush. I was exhausted. But I was well fed and feeling drunk on the love and laughter of my dear friends if only for a couple of hours. Priceless. (Thank you, Manisha! xo)