Did any of you catch the Perseids on Thursday night? Jeremy, Kaweah, and I spent the night on the deck. Those two slept while I shot the meteor shower. We had clear skies and even when a few clouds began to build on the Continental Divide, they dissipated after a little bit. I don't think I've ever experienced such good viewing conditions before! But first, you need to see the Milky Way from my deck. It's gorgeous.

our galaxy, the milky way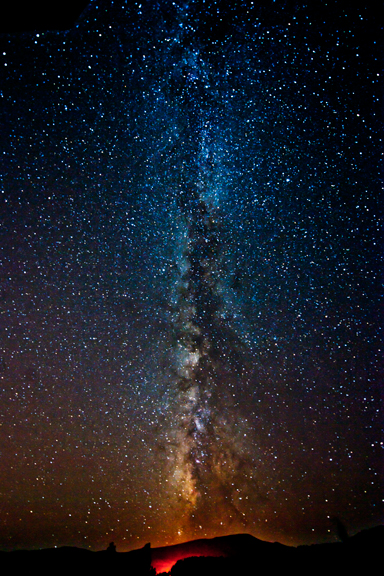 The reddish lights are town center, but they didn't interfere too much with my shoot. The rest of the Milky Way photos are
here
. We saw many many meteors Thursday night (a lot fewer Friday night, but still at least a dozen after sitting around for an hour). If you didn't get to see any, these shots are for you to enjoy!
here's a nice streaker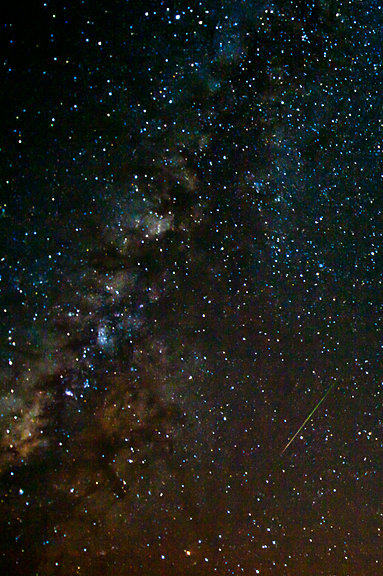 satellite (white), meteor (color), jupiter (bright dot upper right), andromeda (oblong dot bottom center)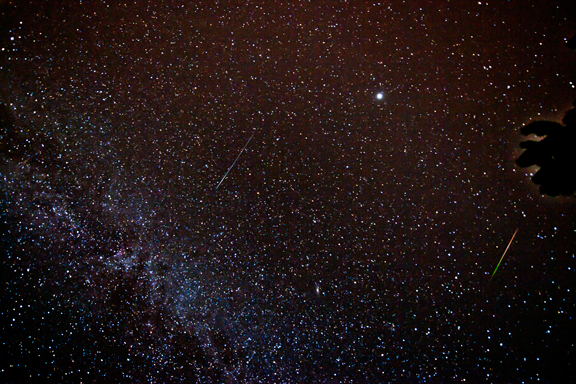 And you can find the rest of the Perseid meteor shower photos on the
photoblog
.
My parents are visiting with us for a few days and Kaweah has been in heaven because my dad spoils her like crazy. They are loving the cooler and drier weather here (in comparison to hot and humid southern Virginia) as well as the lovely Colorado scenery. Saturday was my mom's birthday, so we went to celebrate in grand fashion at Flagstaff House for dinner. We all had the Chef's nine course tasting menu. I'll leave you with photos from the night's meal. Enjoy the rest of your weekend!

lovely little flowers at our table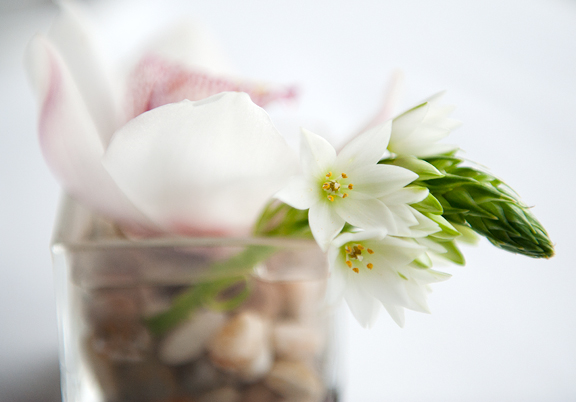 hors d'oeuvres and a special birthday wish on the menu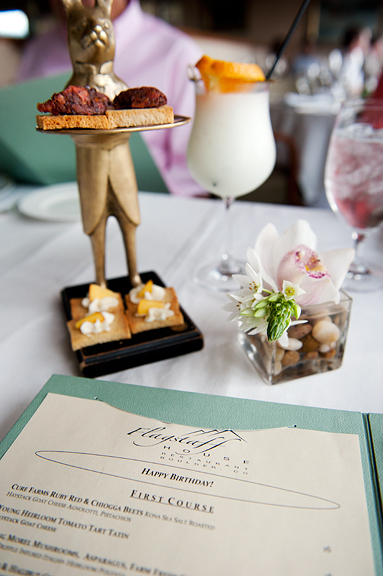 complimentary appetizer of thin pastry over duck confit with mushrooms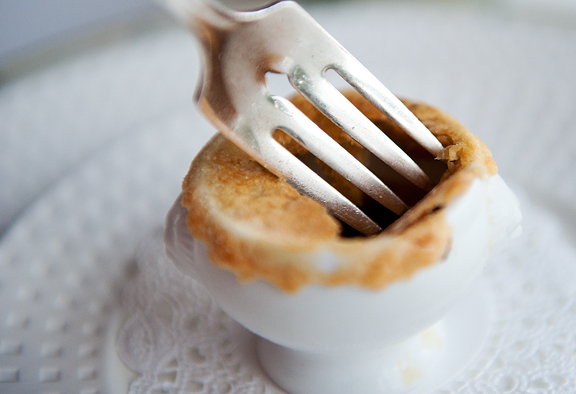 kusshi oyster, lime, tanqueray gin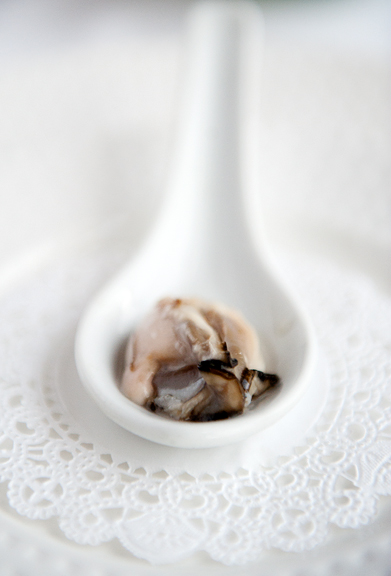 ahi tuna carpaccio, terrine of foie gras, arugual, extra virgin olive oil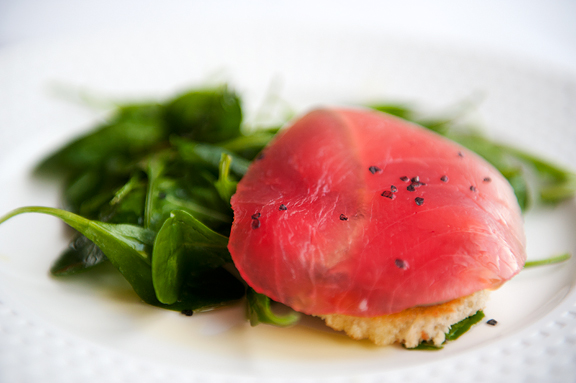 alaskan halibut over sweet corn and mussel chowder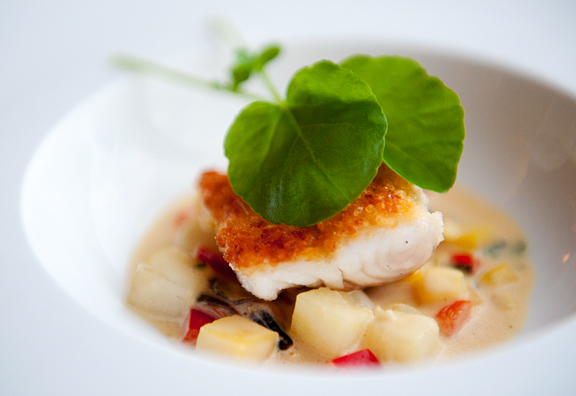 australian barramundi, lump crabmeat, eggplant caviar, roasted garlic, nicoise olives, zucchini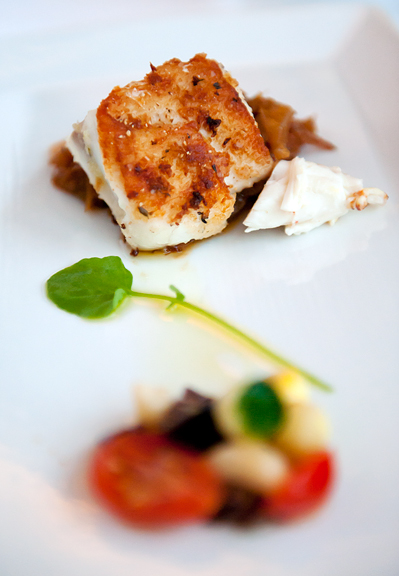 grilled pancetta-wrapped quail, king trumpet mushrooms, white truffle infused polenta, sauce of garlic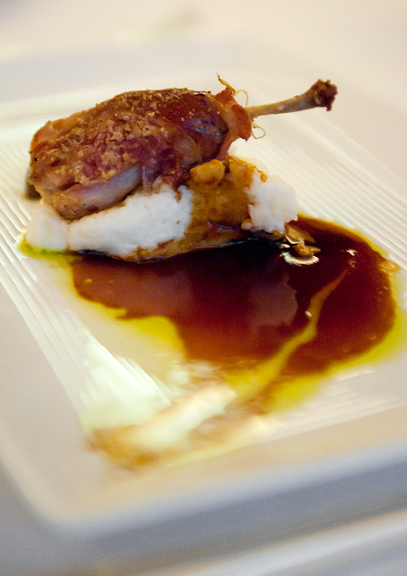 marsala-braised kurobuta pork cheeks, haystack goat cheese agnolotti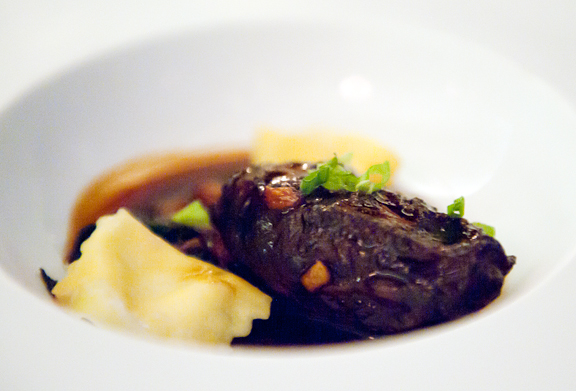 snake river "kobe-style" gold ribeye cap, twice baked potato, asparagus, black truffle sauce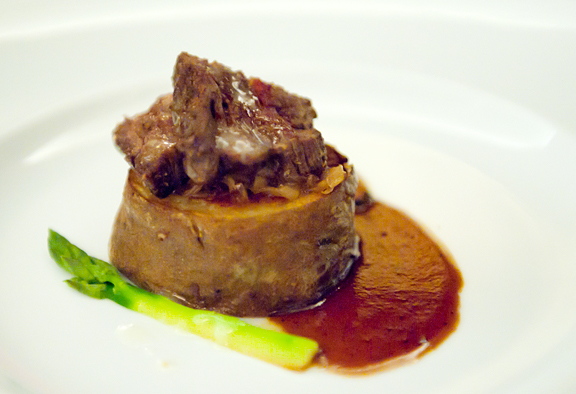 the sugar plate (accompanies coffee)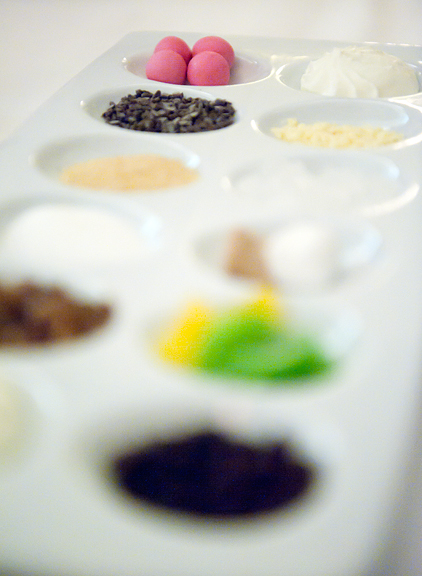 blackberry, kiwi, and white peach sorbet trio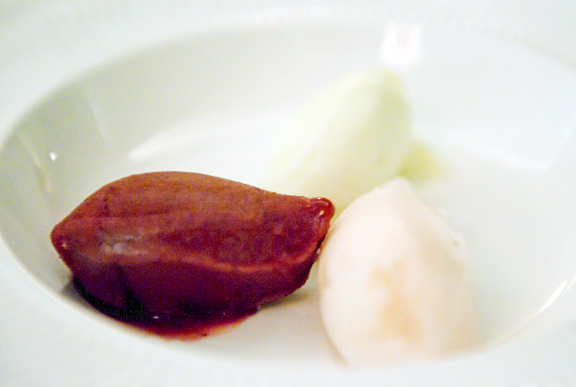 sticky toffee pudding, bourbon toffee sauce, minted white chocolate ice cream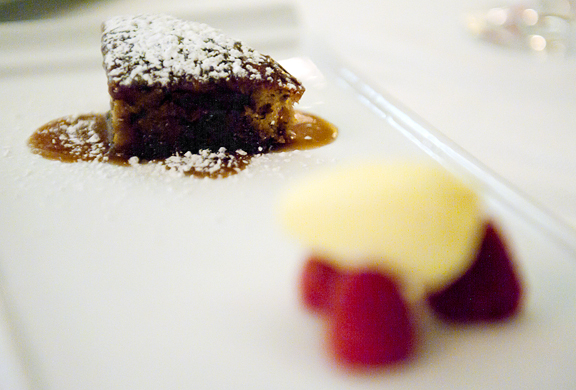 petits fours and birthday surprise