I'm in Seattle for the IFBC (International Food Blogger Conference) 2010 right now. I love this city and it's especially wonderful with so many terrific fellow food bloggers all in one place. I flew out a few days early to spend time with friends of mine who are soon to be wed. Not long after I touched down in the Emerald City Tuesday afternoon, we went to dinner…

at coastal kitchen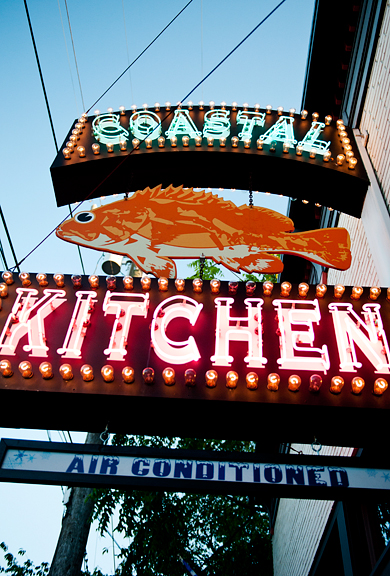 and visited a park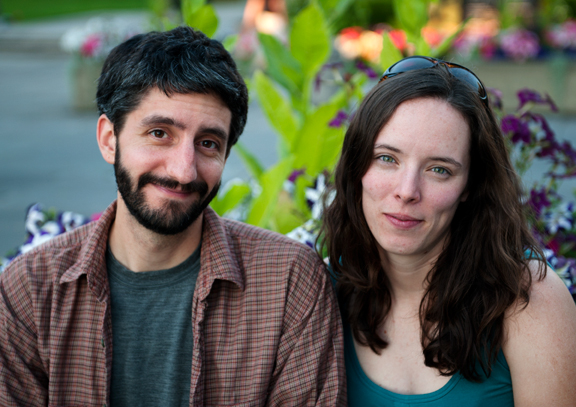 That evening, Nicole and I sorted, gathered, and packed gear for a backpack in the Cascades. In the morning, we drove east to Wenatchee National Forest. The first day in was sunny and hot. There were mosquitoes and several miles of trail overgrown with plants taller than us between the trailhead and our camp destination. Oy.
lovely views, but hot!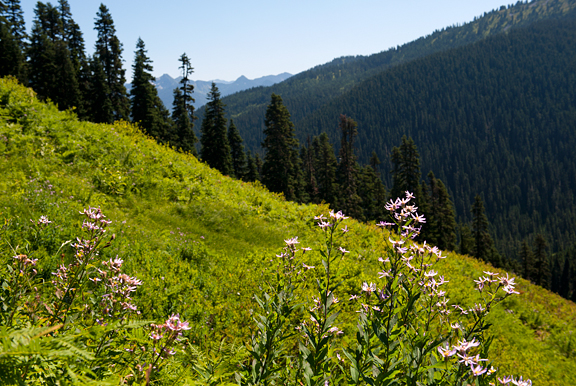 happily setting up the stove to cook dinner after local sunset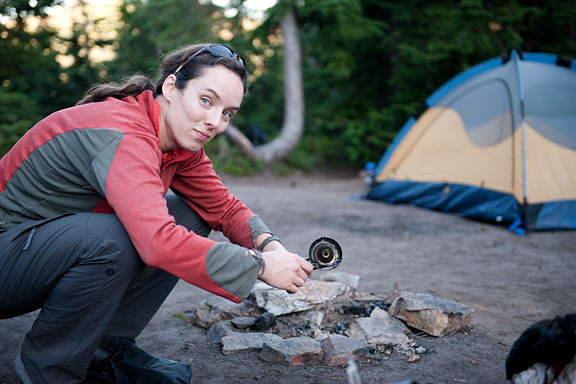 The next day started out perfectly cool and gorgeous for our hike to White Pass, but by 12:30 pm the wind, clouds, and rain moved in. Here's how lovely it was before the weather enveloped us in fog. We even saw a bear (but no pictures).
corn lily in bloom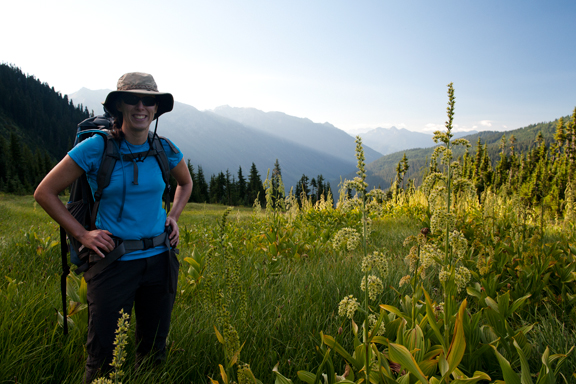 glacier peak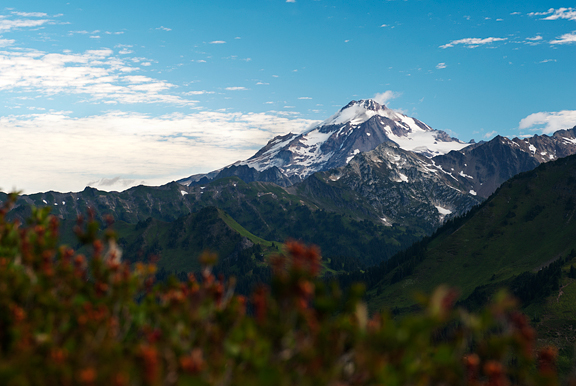 lush high country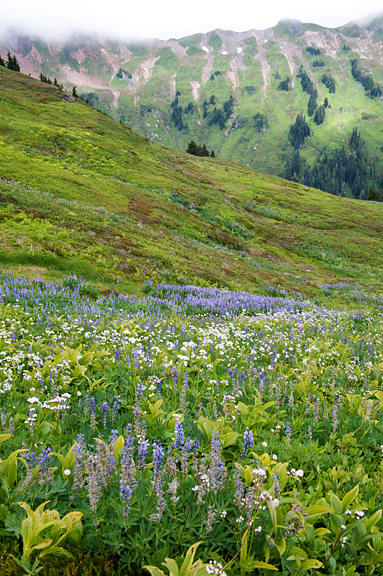 stunning patches of lupine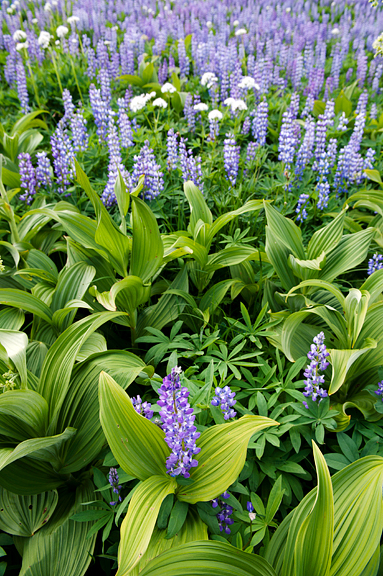 The rain soaked us to the bone (curiously enough, there were no more photos taken after White Pass). When we got back to our tent, it was raining steadily with some nasty winds whipping rain and dirt about. Rain + dirt = mud. Lots of mud. In the morning, we packed up our sopping wet belongings and hiked out the way we came in. Walking through the tall and wet overgrowth was akin to a several-mile stretch of car wash.
Nicole dropped me off at the hotel just in time for me to unpack all of my muddy gear (don't tell the hotel!) and wash up before the IFBC reception. There were so many friends, old and new, to meet. However, the highlight of my evening was…

having a picture taken with morgan spurlock (thanks andrea!)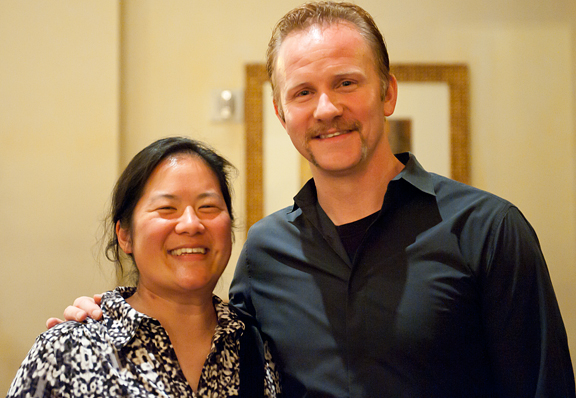 More on IFBC after the weekend. I'll see you on the flip side!