Wednesday, April 20th, 2011

Recipe: sour cream lemon pound cake
[Portal 2 was released Tuesday. If you know what I'm talking about, you'll understand the cake reference.]
We had a little accident earlier this week. Well, Kaweah had an accident when no one was around. I came home from an appointment to find her limping about, crying in pain, and hanging her head low and to the left. We're pretty sure she fell down the stairs. I carried her to the car and drove to her vet. Nothing broken, probably a bad sprain. They informed me that Kaweah has terrific range of motion and health for her age. She got a treat and a bottle of pain medication. She's on the mend, but we're watching her and… we've installed baby gates at both sets of stairs.

it's for your own good, kaweah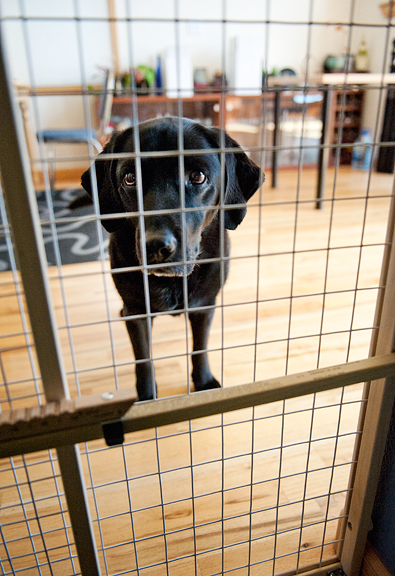 Kaweah was improved enough Tuesday evening that we were okay to leave her at home and meet up with my cousin and her husband for a lovely dinner at
Frasca
in Boulder.
waiting for my cousin to arrive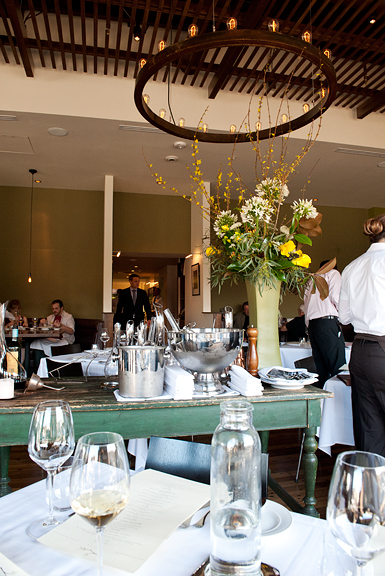 my duck egg appetizer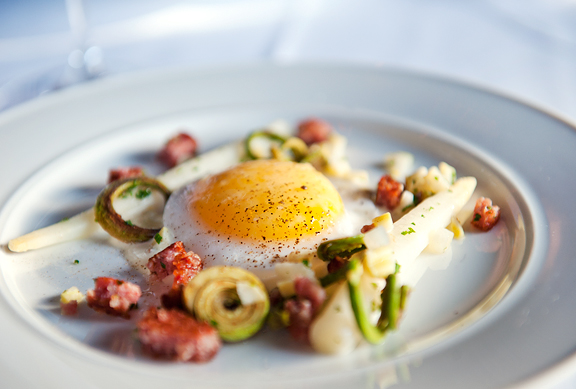 jeremy's yellowfin tuna appetizer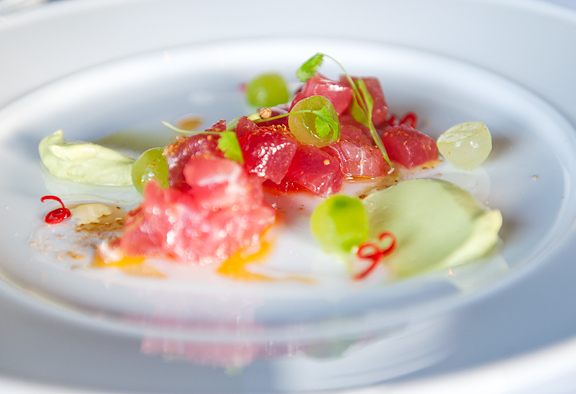 colorado lamb roasted to perfection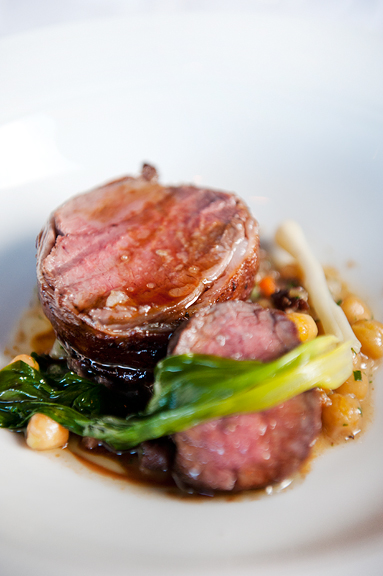 pan-seared sea bream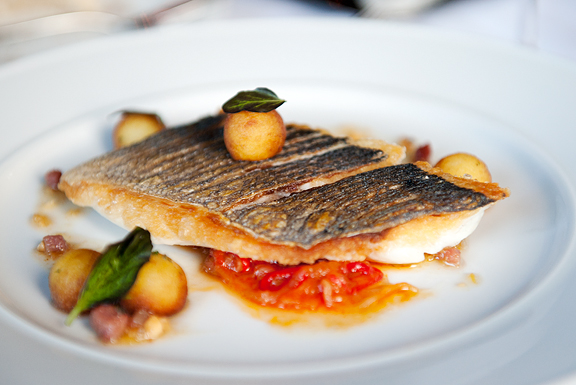 I hadn't been to Frasca since last summer (but I've been to
Pizzeria Locale
quite a bit this year) and the interior has changed up due to a remodel. Our server said we could get a tour of the kitchen after our meal. Bobby Stuckey (owner and wine director) graciously took us around the new spaces – new dining area (which used to be the old kitchen), the gorgeous glass polishing room, the kitchen, the offices, and then out the back way into
Pizzeria Locale
(part of Frasca) and then next door to the
Caffe
.
i'd love to have a glass polishing room – and i'll need a glass polisher too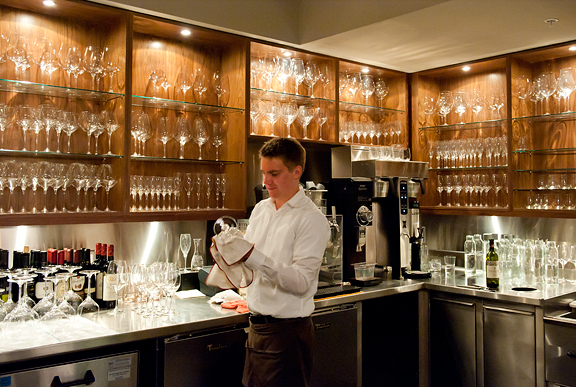 We are spoiled rotten in Boulder with so many fantastic restaurants (especially considering the size of the city). Frasca is most certainly one of our favorites. It's that special place you go when something big has happened. I already promised my girlfriend that I'm taking her there for dinner to celebrate the completion of her Ph.D. this summer. I'm looking forward to it. And summer is fast on spring's heels.
boulder is starting to bloom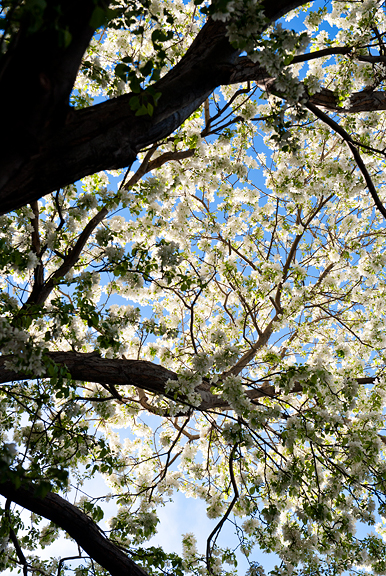 Spring in Boulder means sunshine, warmer weather, that yellow-green haze of leaves just starting to bud on naked trees, and undergraduates who are a little too excited to don their Daisy Dukes even though it's only 55°F out. Spring in my mountain town means snow, rain, rainbows, sunshine, more snow… I like that it's still cool enough around here for me to bake without wilting in the heat.
time for cake: flour, sugar, butter, eggs, lemons, sour cream, salt, baking soda
grease and flour your cake pan
I used to have a great lemon pound cake recipe that I made often when I lived at sea-level. Then I made it a few months after moving to the mountains and it cratered like nobody's business. I was really sad. The texture of the pound cake wasn't even close. I tried adjusting ingredients, but it either tanked or was off or both. So I stayed away from making lemon pound cake for a few years.
add eggs one at a time to creamed butter and sugar
grating lemon peel
**Jump for more butter**