I just got back from the mountains of Park City, Utah, to come home to the mountains of northern Colorado with enough time to unpack and repack to leave… for some other mountains in 36 hours. I AM NOT COMPLAINING. I had a lovely time at the Evo '11 Conference in Utah. Rachael Herrscher, Jyl Johnson Pattee and their remarkable team managed the herculean effort of pulling this huge event off. Truly impressive and so much fun! So let me share some photos and keep the yammering to a minimum…

they held evo '11 at the canyons resort in park city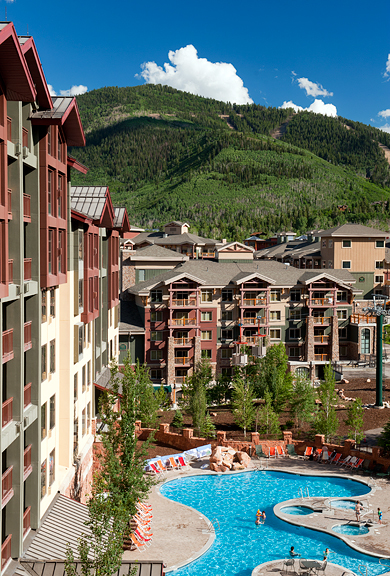 the speakers' luncheon hosted on site at the farm (great food)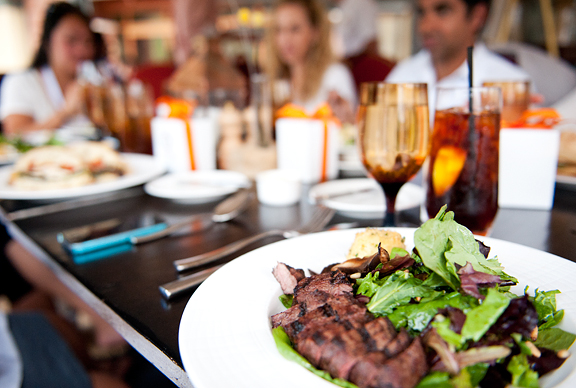 taking the gondola up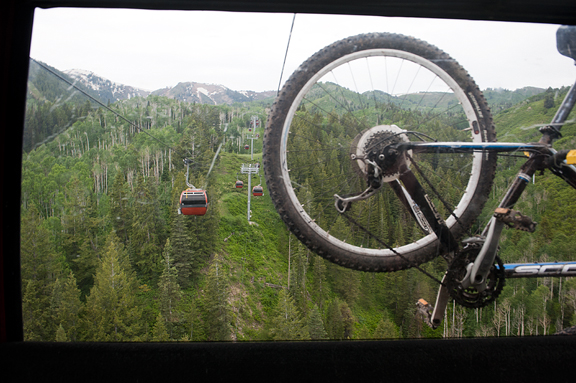 the beautiful mid-mountain trail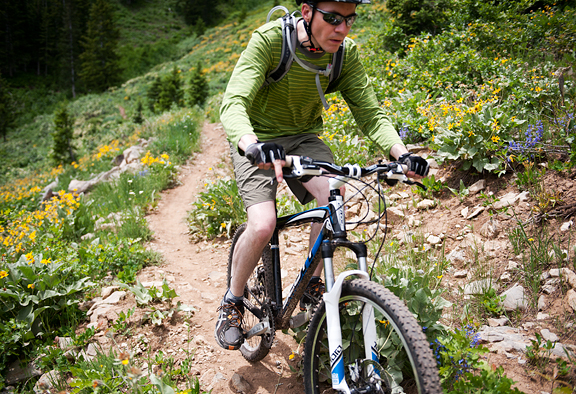 Todd and Diane's photo session at red pine lodge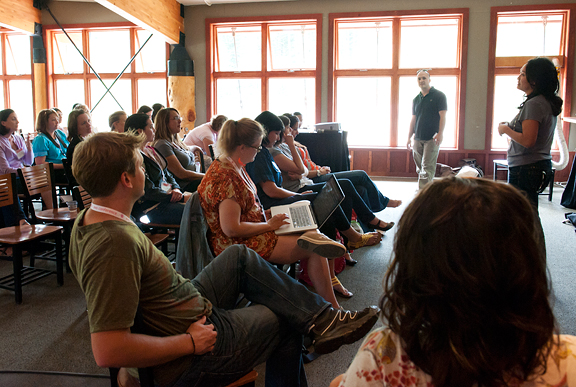 taking the orange bubble up with genie to my workshop at the lookout cabin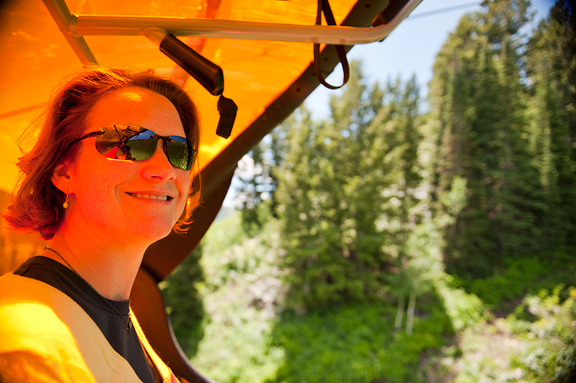 inside the lookout cabin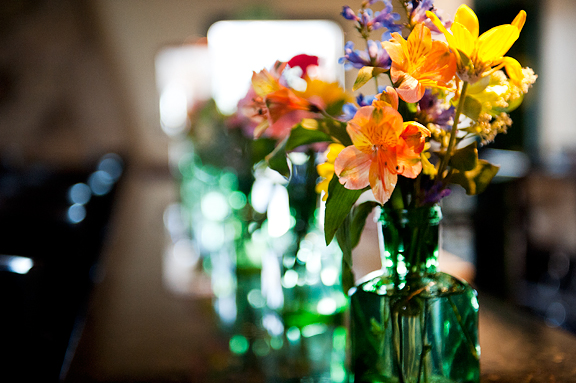 the view looking out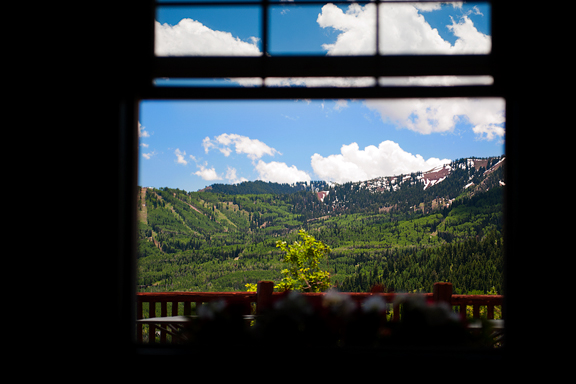 I tag-teamed with
Aimee
who delivered terrific fundamental photo tips, me on nature and landscape photography,
Brooke
(made us cry) with gorgeous, touching portraits, and
Jenny
, Kodak's Chief Blogger, who highlighted creative, fun, and hilarious trends in photography.
from left to right: Dennis, Stacy, Char, and Paige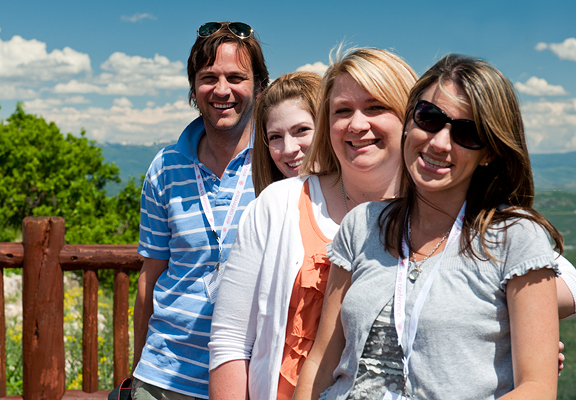 sheila and brooke talking outside on the grass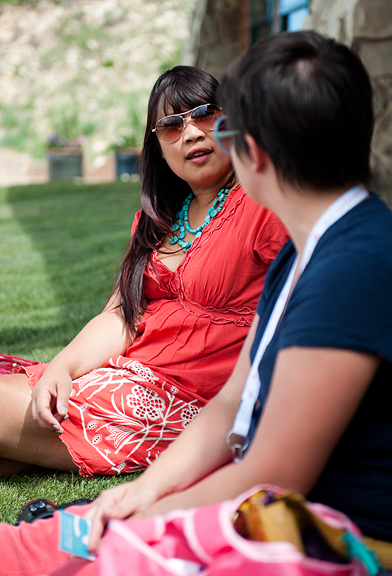 awesome angels from left to right: jenny, jen, aimee, a lovely woman whose name i didn't get, genie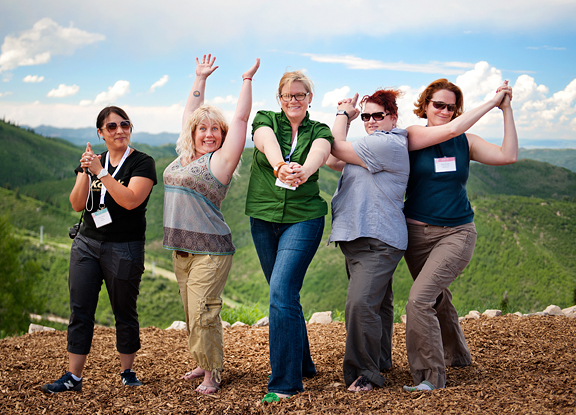 approaching weather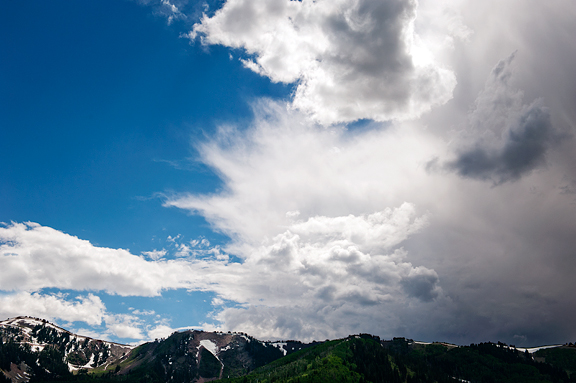 When we were done, everyone hopped onto the Orange Bubble and rode to the top before getting turned around to head down for the closing keynote. I was the last to board – intentionally. I thought it'd be fun to catch folks coming back, sitting in orange bubbles way up in the air.
like sheila, brooke, and jenny
down means down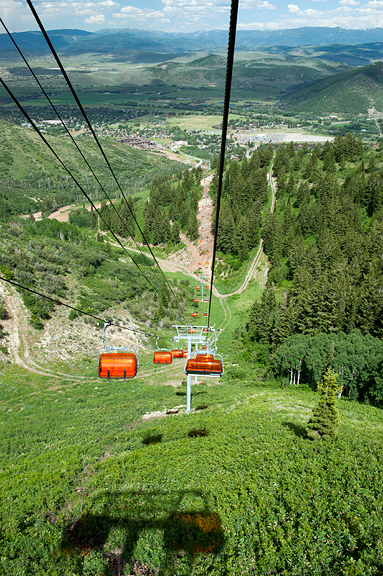 me ra koh delivered a deeply personal closing keynote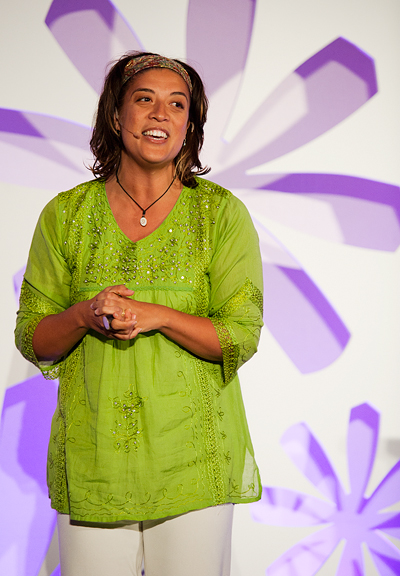 a rainbow emerging from stormy clouds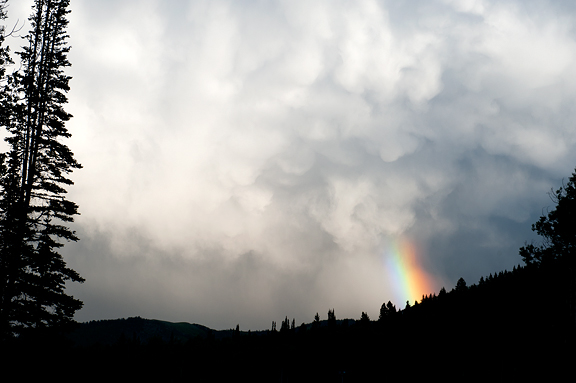 forget-me-not (no, i won't forget)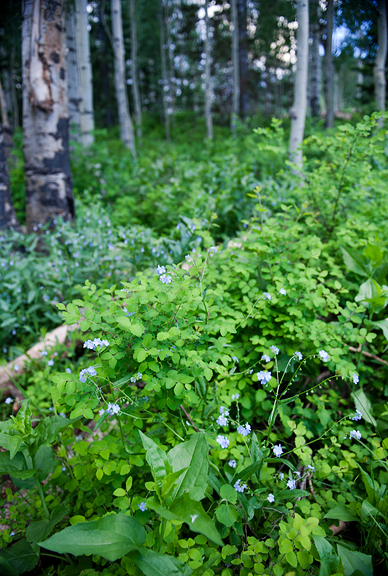 thank you, evo '11 and beautiful park city
You can find the full set of photos from Evo '11 on my
photo blog
.