Recipe: stromboli
You know how I have that terrible habit of sitting on the NOAA forecast website in winter in the hopes that my reloading of the page will somehow change "sunny" to "blizzard"? I do the same in summer except I am hoping to change "sunny" to "severe thunderstorm warning". You might say I have a mild obsession with lightning. I love watching a thunderstorm, but I love photographing lightning even more. We had a pretty spectacular light show plow through the other night (I heard Breckenridge got hammered) and we've had a good strong run of monsoonal thunderstorms nearly every afternoon until a few days ago.

the crazy squigglies are so cool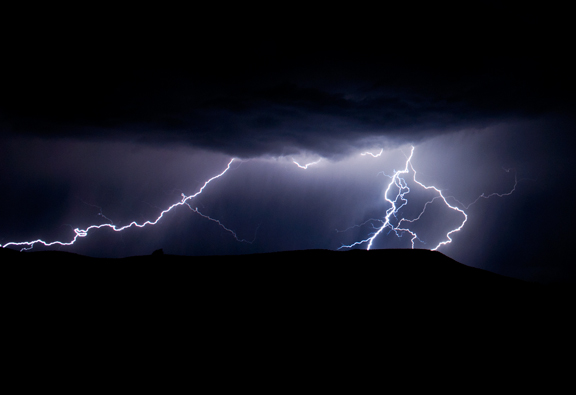 double strike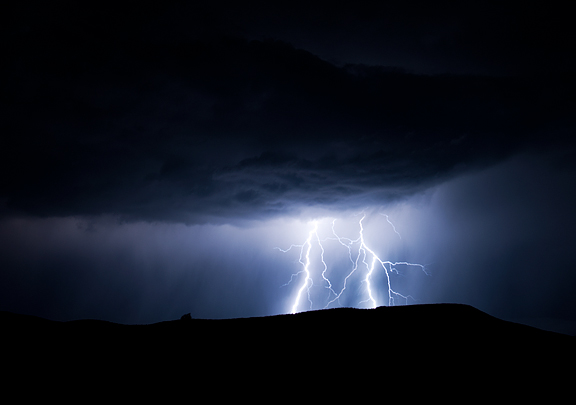 right through the cloud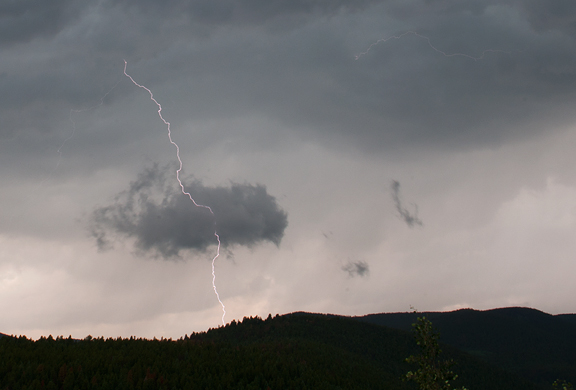 ribbon lightning (right is near 100% zoom)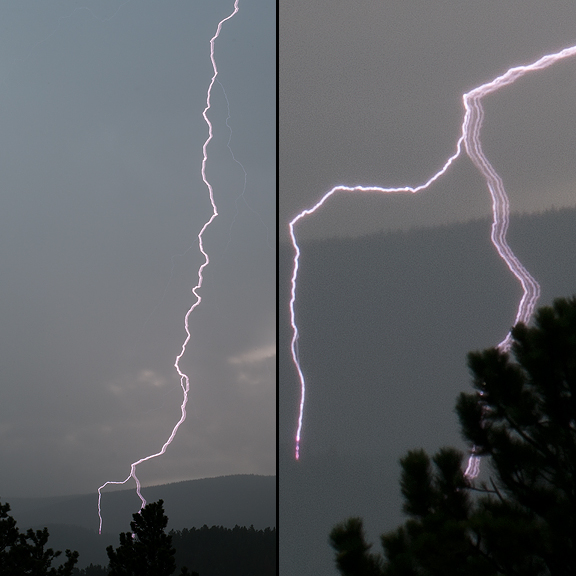 I don't actually know what our thunderstorm cycle was doing since Wednesday because I've been helping Jeremy host an astrophysics retreat in Boulder and at our home in the mountains. There was a good deal of wining, dining, a little hiking, and lots of science with some of the brightest (and nicest) young superstar ninjas in the field from around the country. I played hostess, caterer, event coordinator, photographer, and dog wrangler. It was exhausting, but it was great (and it's why you didn't hear from me all week).
a toast at the kitchen to kick things off the first night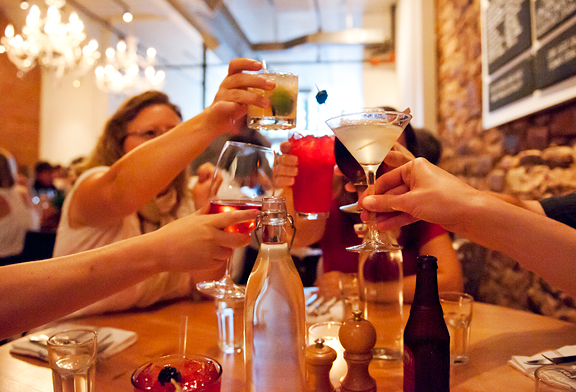 fruit and pastries for a marathon day of science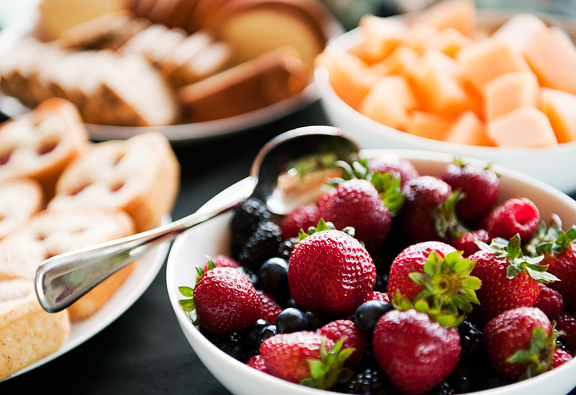 a room with a view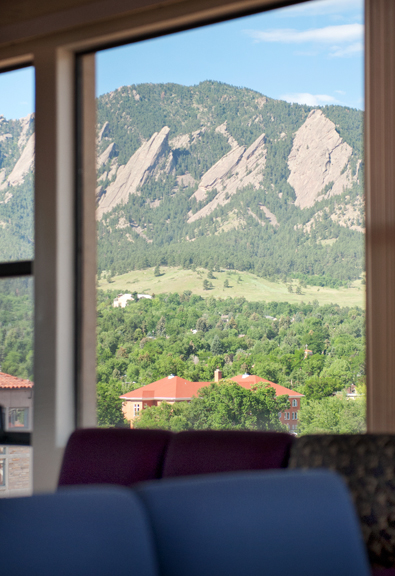 marla addresses the group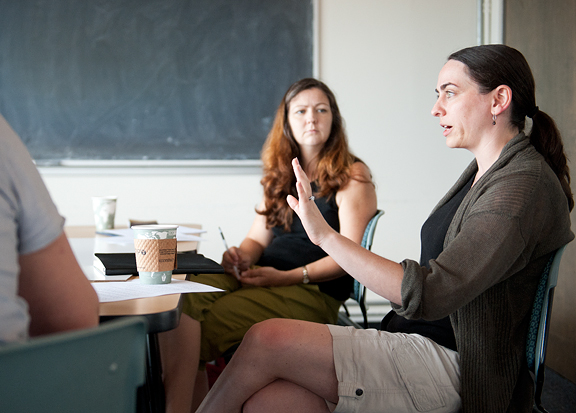 jeremy wraps up the afternoon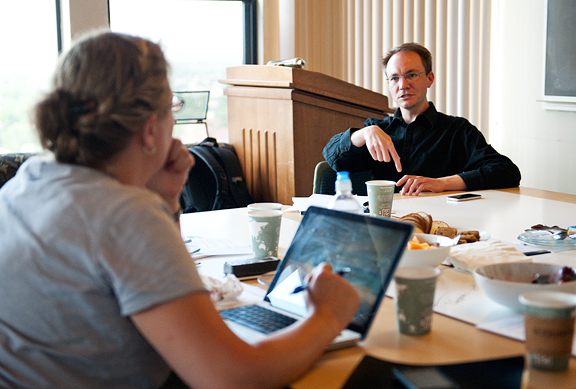 winding down with happy hour at the kitchen upstairs
but they still have science on the brains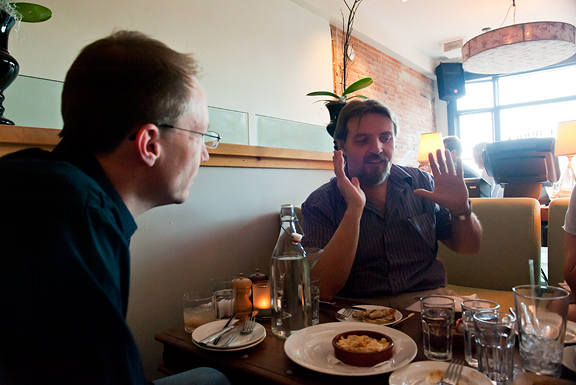 lisa brought her 2 month old daughter from hawai'i, by herself… lisa kicks ass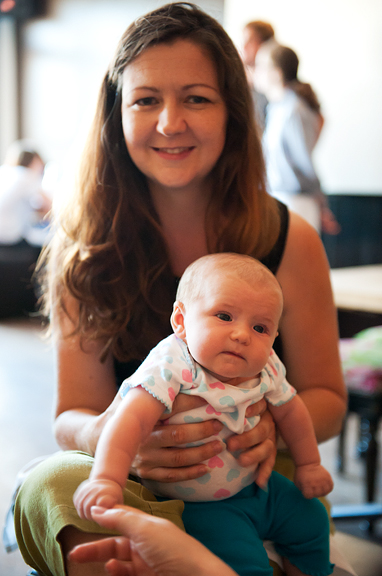 morning hike and discussion at 11,000 feet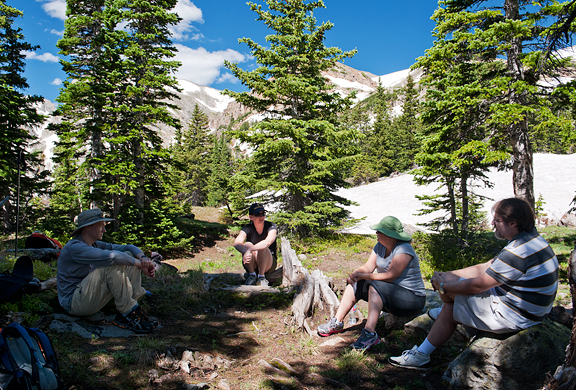 final toast to a whirlwind of science and fun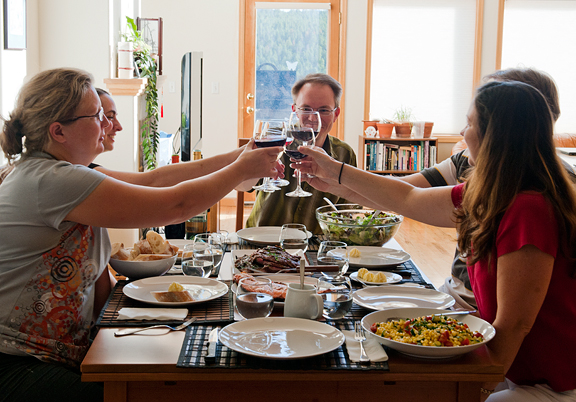 dinner at our house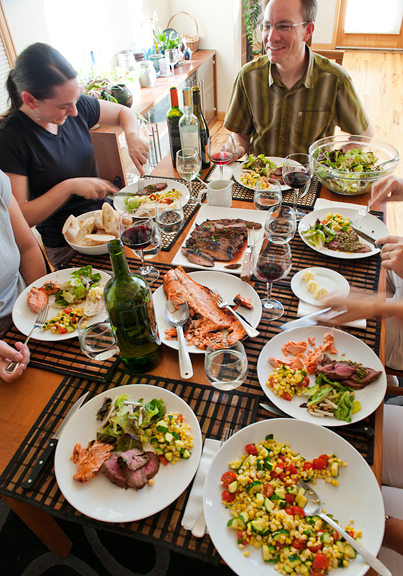 ending the retreat with dessert and laughter on the deck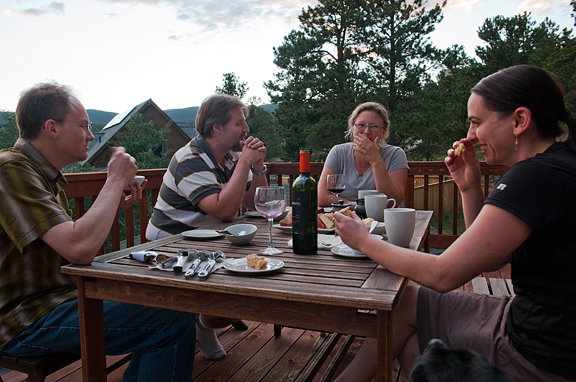 From my perspective it seemed like it was a successful retreat. Jeremy agrees. It involved an enormous amount of effort and planning, but I think Jeremy and I make an effective and efficient team. We
like
working together. Now we get to trade places as I'll be hosting and teaching the
Food and Light
workshop next week. After that, I think I'll be happy to not host an event for a while (but just a little while).
There is something to be said for simplifying your menu in summer. I tend to gravitate toward the recipes that require little effort and time because we seem to have so much going on in the warm months. I blame the gobs of daylight hours. We like the recipes that produce plenty of leftovers too because there are days when you get back from a bike ride or a hike and want to eat right away. Stromboli has always been on my list of bread-based foods to make. I tried it out early this summer and we were hooked.

make some pizza dough
let it rise
flatten half of the dough on a floured surface
roll it into a rectangle
As fillings (if it were pizza, it would be toppings) go, it's really up to you and there is a good deal of flexibility. Just avoid wet and gloppy ingredients. The base ingredients in two variations we like are mozzarella and Parmesan cheeses. Then we either add salami or prosciutto with pesto.
mise en place: mozzarella, parmesan, pesto, salami, prosciutto
sprinkle mozzarella and parmesan
layer salami
or spread some pesto first and then add the cheeses
and top with prosciutto
Be sure to leave a little margin along the edges of the dough so that they are free of fillings. It makes it easier to pinch them closed and seal the whole thing when you've rolled it up. As for rolling the dough, treat it like a carpet and just try to roll it evenly. It's quite forgiving.
start on one of the long edges and start rolling it up
pinch the seam closed and tuck in the ends
transfer to parchment-lined baking sheet and brush with olive oil
slice steam vents after loaves have risen
My pesto version always leaks a lot of oil (from the pesto, presumably) so it's a good idea to have that parchment lining the baking sheet. You also get some cheese oozing out and the parchment helps tremendously in terms of clean up. Once they are baked to a golden brown, they are ready to come out of the oven.
beauteous
slice
It's essentially pizza, but rolled up into a convenient self-contained loaf of bread with the goodies on the inside with the exception of the sauce, which is served on the side. And I can bake several of them at one time. They reheat wonderfully (preferably in the oven or toaster oven because the nuker can render the dough soggy) and make a perfect lunch the next day. I see this recipe getting heavy rotation around here come autumn.
salami and cheese (back) and prosciutto-pesto (front)
give it a dunk in some tomato sauce
Stromboli
[print recipe]
adapted from Fine Cooking Issue #92 (March 2008)
pizza dough
1/2 cup pesto (didn't use with the salami)
2 cups (or more) mozzarella cheese, shredded
1/2 cup Parmesan cheese, grated
8-10 slices prosciutto or salami
pizza dough (this is not the dough recipe from Fine Cooking – it's from the KitchenAid recipe book)
1 pkg (2 1/4 tsps) active dry yeast
1 cup warm water (105 to 115F)
1/2 tsp salt
2 tsps olive oil
2 1/2 to 3 1/2 cups all-purpose flour
Dissolve yeast in warm water in warmed mixer bowl. Add salt, olive oil, and 2 1/2 cups flour. Attach bowl and dough hook. Turn to Speed 2 and mix for 1 minute. Continue on speed 2, add remaining flour, 1/2 cup at a time, and mix about 2 minutes, or until dough clings to hook and cleans sides of bowl. Knead on speed 2 for 2 more minutes. Place dough in greased bowl, turning to grease top. Cover. Let rise in warm place, free from draft, about 1 hour or until doubled in bulk.
Cut the dough in half and roll one half out on a floured work surface into a thin rectangle (mine was approximately 10×16 inches). Spread the pesto (if using) in a thin layer over the dough, leaving a margin of an inch on the long side furthest from you. Sprinkle 1/4 cup mozzarella evenly over the dough. Repeat with 1/4 cup Parmesan cheese. Layer prosciutto over the cheese (or salami). From the end closest to you, roll the dough up like a carpet, tightly and evenly. Pinch the seam together with your fingers and then pinch the ends and tuck them under the loaf. Repeat with the second half of the dough. Place the loaves on parchment on a baking sheet and brush them with olive oil. Let rise for another hour (oops, I only waited 20 minutes – we were hungry…).
Heat oven to 400°F. When the stromboli are ready, brush the dough once more with olive oil and slice three to four steam vent slits crosswise into each loaf with a knife down into the filling to release air pockets. Bake for about 20 to 30 minutes until the bread is a rich golden brown (took me 25 minutes). Rotate the pan after the first ten minutes of baking for evenness (I didn't do this). Cool for 5 minutes once out of the oven and slice. Serve with tomato sauce on the side for dipping.