I've gone through phases when it comes to birthdays. It used to be that I couldn't wait because it was such a big deal to be another year older! Wow, EIGHT!!
By the time I turned 16 it didn't matter so much anymore and I learned that not having expectations for birthdays meant you wouldn't be let down.
On my 21st birthday I went out drinking with my girlfriend and co-captain late into the night. The next day, during a grueling and hungover early morning pre-season volleyball practice, I decided to stop drinking alcohol altogether.
I don't remember my 30th birthday because I was in graduate school and I've been told that the human mind tries to forget traumatic events as a protection mechanism.
Today I turned 40. My parents texted me a happy birthday message at 5 am.
When my dad turned 40, my sister and I ran around the house yelling "The BIG 4-0!!" and we thought it was so funny. 40… Who the hell turns 40? That's so old! Well, I'm 40 now and I don't feel any different from 39 any different from 32 any different from 25. It's still me. I'm just me.
People have asked if I'm doing anything special for my birthday, but I think the people who know me best know that every day is special. And I guess that's my point – I'm really grateful to have made it this far. I'm grateful every morning that I wake up because there was a time when I wasn't sure I'd be here. So I'll take any birthday, any day that comes and I'll make the most of it and love it because I can't imagine living any other way.
We're on travel in southwestern Colorado on recon for the fall shoot. It's the intersection of work and play. That's how it always is on my birthday because that's when the leaves start turning. They wait for no one.

glowing red like a beacon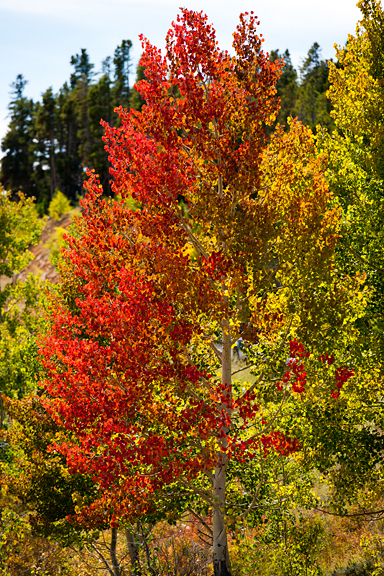 they look like candy to me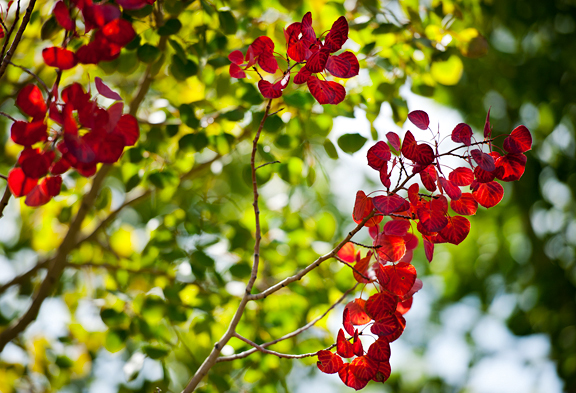 The fall shoot is without a doubt, my favorite shoot of the year. Right now, it's early in the season, but we're already seeing more reds than usual and plenty of beautiful and healthy golds. I wonder if that has to do with the late and wet spring we had? It's glorious.
warm colors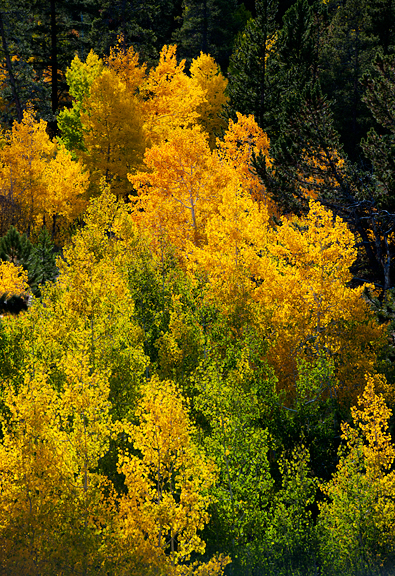 mix and match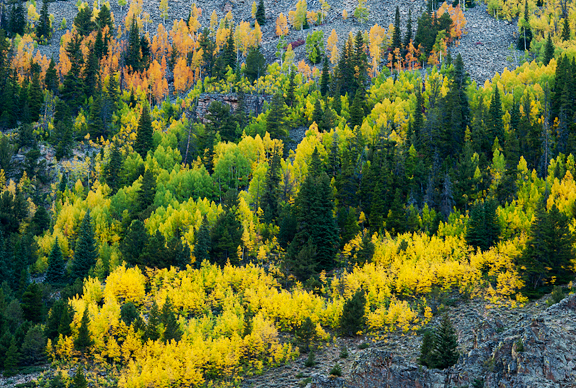 My only request for my birthday was that I spend it with Jeremy. It didn't matter if the leaves were green, gold, or purple (that would have been neat) – I just wanted to be together. The colors, the good weather, the mountains we love so much… all icing on the cake.
how's that for icing?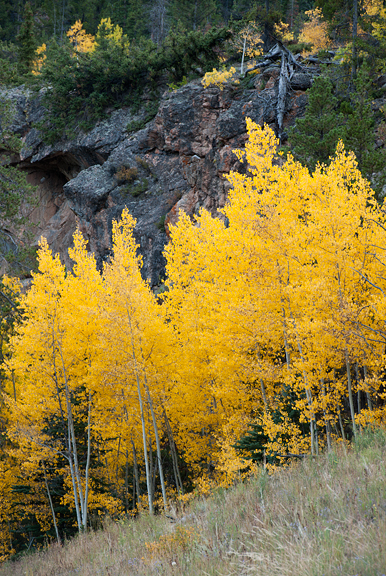 sunset: just us, cattle, and two dudes revving their atvs in the background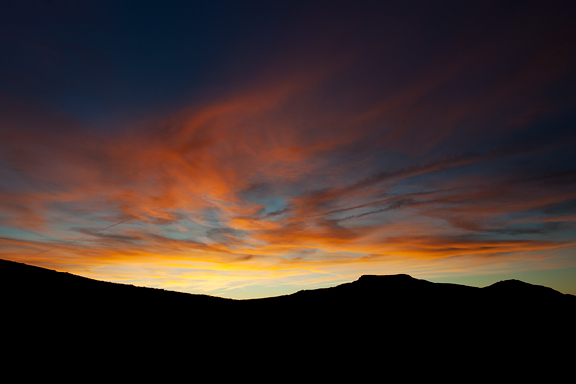 Jeremy keeps saying, "Happy birthday!" and I instinctively reply, "Happy birthday!" He corrects me and says that it isn't his birthday. I've always felt that birthdays are meant to be shared. So yes, it's his birthday, and yours, and mine. Happy birthday, everyone! xo