Thursday, October 20th, 2011

Recipe: pumpkin bread pudding with bourbon vanilla sauce
Indian Summer continues her reign over here in Colorado. It's been positively beautiful weather and a perfect time to get together with old friends and meet new ones. My small group of gal pals got together for another foodista night, but this time closer to home at my beloved Frasca. Excellent food made even better with good company. The service, as usual, was beyond stellar. Extra-stellar.

frico caldo – shredded potato and cheese pancake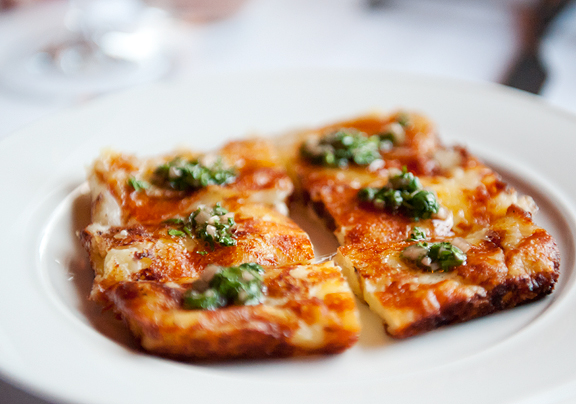 part of the wine flight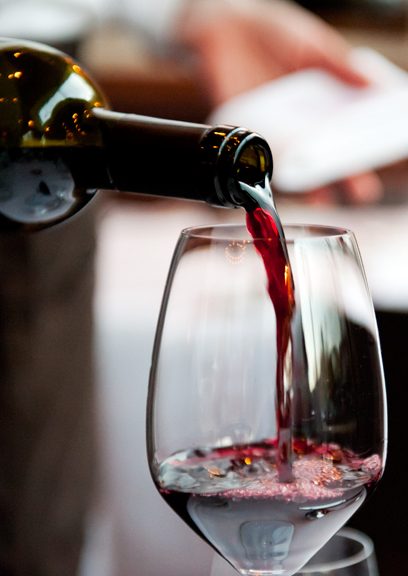 clearly having far too much fun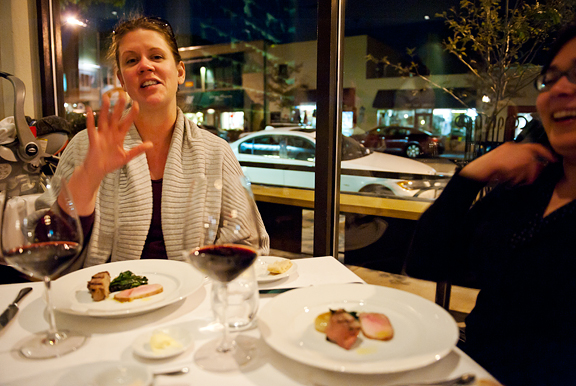 Kat stayed at my place overnight because she lives pretty far away. Kaweah was thrilled. She loves having house guests. You know… new pants to lick, new hands to sniff, someone to cuddle with and make mooney eyes at. The next morning I took Kat to the Indian Peaks Wilderness for a little hike in the snow. The sun was shining down and the powdery snow crunched underfoot. I spied ski tracks and I think I started salivating at the thought of ski season. It's great to share a favorite place with a friend and have her understand how much you love it there. Kat and I have so much in common we joke that we may have been separated at birth.
that smooth part is ice on the lake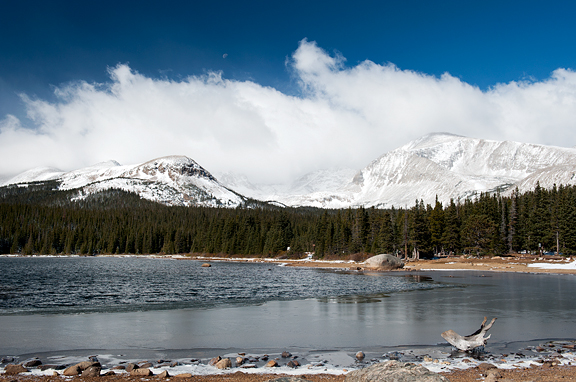 We grabbed lunch at
Sushi Tora
in Boulder before hopping over to
The Pinyon
to meet up with Kat's friend who is a professional forager (and a generally cool chick all around). I couldn't believe the beautiful stuff she found HERE – as in, SOMEWHERE IN THE WOODS. That blows my mind. I love it. I also met chef-owner Theo, a friendly and funny guy who talked about creative uses for various foraged ingredients.
gorgeous, tiny wild grapes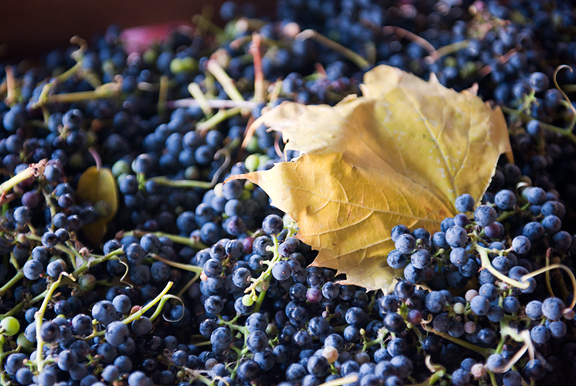 chef theo at work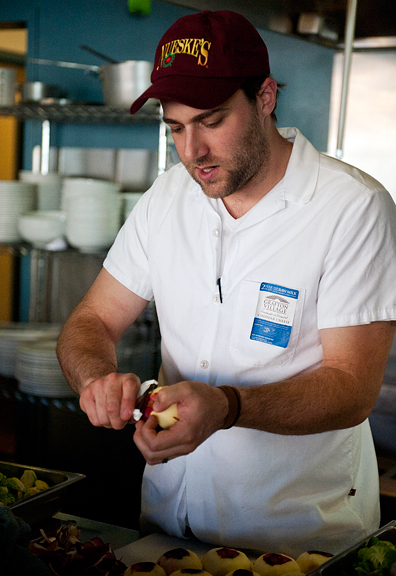 It's a super food-centric week for me because my dear friends
Todd and Diane
fly into Denver today to join me and
Manisha
at the
Denver Botanic Gardens
(their site seems to be having some server issues at the moment) for our lecture and workshop program. If you're a local, please come join us! If not, here's a (pretty good!) consolation prize… pumpkin bread pudding.
this could easily be awesome pumpkin french toast
pour melted butter over diced bread (i used challah)
Fall puts me in a mood – the best kind of mood. Warm spices, golden light, and pumpkins. I love little pumpkins because they're cute. I didn't realize until a few years ago that the cute little pumpkins were usually pie pumpkins or sugar pumpkins. When I was in fourth grade, a neighbor had dropped off a pie pumpkin at our house. It sat for a week and then I learned of a pumpkin carving contest. I carved a happy little face on the pie pumpkin and went to the neighborhood Halloween festival that night. I walked up with my pumpkin and my pace slowed as I stared wide-eyed at the masterpieces on the table. Giant pumpkins, some of them strangely deformed, carved into elaborate works of terrifying and beautiful art. I stood for a moment, unsure of what to do with my pumpkin. My pumpkin had no business being there, ever.
mix everything but the bread and butter together
don't forget the bourbon
**Jump for more butter**