Monday, November 28th, 2011

Recipe: cranberry bar cookies
I hope you all had a good Thanksgiving weekend whether you celebrate it or not. The nicest surprise of the day for me was seeing my "Christmas" cactus bloom. They always call them Christmas cacti, but all of mine bloom at Halloween (yay!) or Thanksgiving. My Halloween blooms are red, but my Thanksgiving blooms are white and they came from cuttings that my mom had brought me a while ago. I let her know on Thanksgiving that there were pretty flowers opening. Hers was blooming too and she told me that Grandma had originally given her the cuttings for her plant. That tugged at my heart. Everything my grandma touched was special.

thanksgiving cactus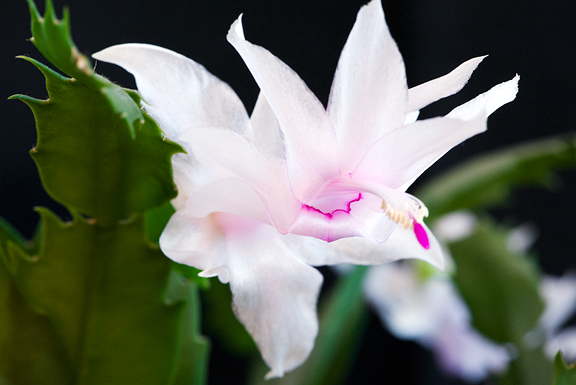 We kept our Thanksgiving low key and enjoyed a gorgeous day out in the snow working up an appetite. It's early season. There's decent snow in the backcountry, but a lot of the approaches are still sketch with bare spots, wind drifts, and plenty of ice – so we hoofed it in until we reached solid snow and could skin in. I happened to pack turkey sandwiches for lunch (why not?) which we scarfed down in the trees on our way out. Turkey never tasted soooo good.
enough snow to switch to the skis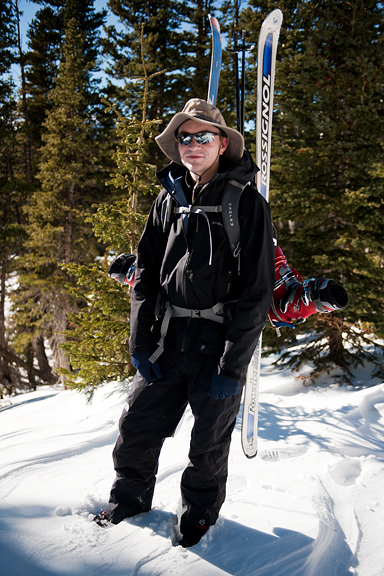 lunch break
I refused to shop Black Friday.
But the day after… Have you heard about Shop Local Saturday? It's a push to support small local businesses. I had been researching waxless touring skis for over a year and we decided it was time for an upgrade. Neptune Mountaineering is my favorite mountaineering store in Boulder. They have a great selection of technical gear (it really puts REI to shame) and their staff is wicked knowledgeable because they DO IT ALL. We did our part and supported this beloved local business. We supported them A LOT because we each got boots, bindings, and skis.

we'll call this a health and fitness investment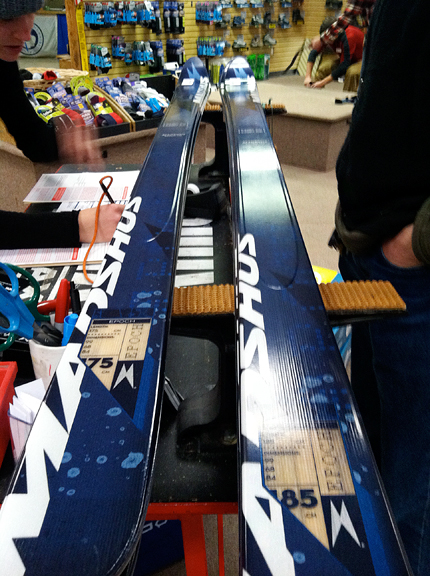 See, we needed something to counteract the weight we were gaining from eating treats out of this book:
it's cakespy!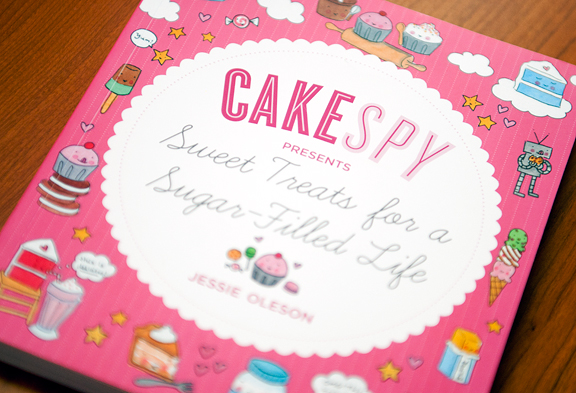 CakeSpy
is Jessie Oleson, a delightfully quirky, talented, funny, and creative woman in Seattle. And she is so SWEET! I had the pleasure of meeting Jessie this past Spring at her shop/gallery and instantly fell in love with her illustrations of cupcakes, cakes, pies, doughnuts, and any other sweet you can imagine. So her publisher sent me her book a few months back. It has ridiculously cute recipes like cupcake-stuffed cupcakes, s'moreos, blondie topped brownies, toaster pastry ice cream sandwiches, and red velvet cake shake to name a few. What caught my eye was the section on seasonal sweets – in particular the leftover cranberry sauce bar cookies. A way to use up leftover
cranberry sauce
after Thanksgiving. Clever.
flour, sugar, brown sugar, salt, butter, eggs, cranberry sauce, almonds, light corn syrup, vanilla
to make the crust: flour, butter, salt, sugar
mixing the dough
pressing into the pan
**Jump for more butter**