Recipe: turkey cranberry green chile sandwich
Hey, it's Elastic Waistband Day Thanksgiving! Happy Thanksgiving, good people of the interwebs! Our day is going to be filled with non-Thanksgiving activities like hitting the backcountry, eating miso black cod, cleaning the house, playing with Kaweah. Despite the voluntary lack of the turkey feast, this holiday – for me – is ALL about giving thanks.

thankful for sunsets (and sunrises)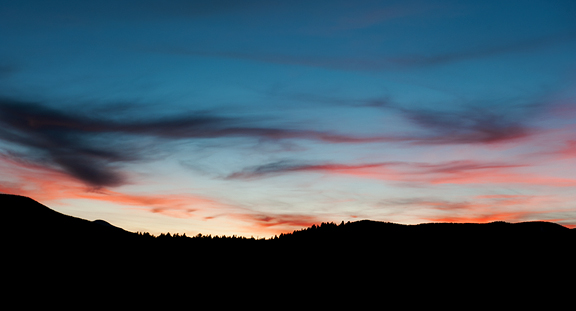 I'm in a different place than where I used to be on Thanksgivings past. It used to be that we'd contemplate what we were thankful for as the holiday neared. We'd write lists in school and bring them home for our parents to read. Now, my life's experiences have put me in a mindset that is ever-grateful for being alive, for having my health, for my loved ones, for my community, for
this
community, for the beautiful world around me. And even though Grandma and Kris are no longer here, I'm am so very very thankful that they were such important parts of my life. It doesn't matter if it is Thanksgiving or the first day of Spring – I give thanks daily. It's kind of like Thanksgiving every day without the feasting.
thankful for this little goofball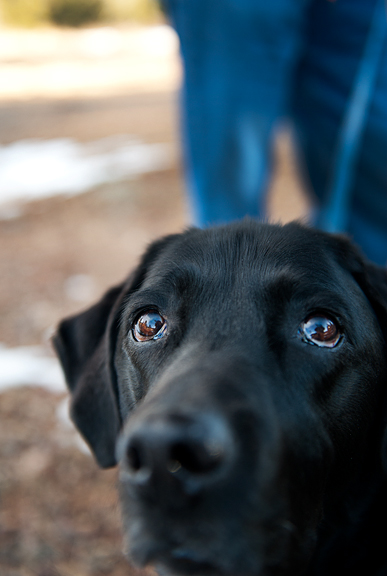 my pup romping in the snow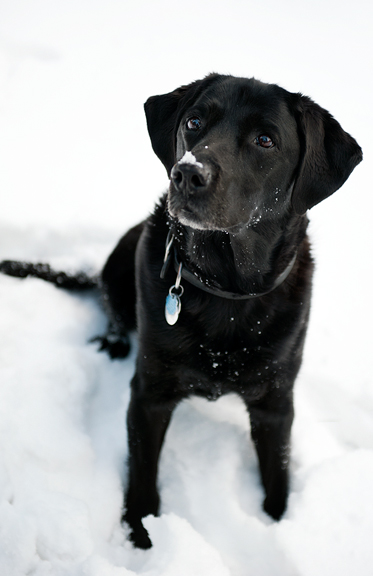 So yeah, I dissed Thanksgiving dinner again this year. The only thing I made that is remotely Thanksgiving is the
cranberry sauce
, because it goes with everything. While people at the store were picking up a whole turkey, I was the only one getting sliced turkey for sandwiches. That's right… just because I didn't roast a bird this year doesn't mean I have to go without the sandwich. You know of what I speak.
turkey, bread, cheese, green chiles, cranberry sauce (hells yeah!)
slice some good bread
Leftovers. Chances are good that you'll have leftover turkey and that can be a wonderful thing in my book. Definitely use that carcass for turkey broth. But back to sandwiches: use that turkey for some sandwich action, won't you? Turkey reubens, open faced hot turkey sandwiches, turkey BLTs, and why not a grilled turkey and Swiss with cranberry sauce and roasted green chiles?
butter the bread
set on a hot skillet
I was already there with the grilled turkey and Swiss with cranberry sauce. It was Jeremy who suggested the addition of roasted green chiles because 1) we have a lot in our freezer and 2) he's a New Mexico native. The sandwich had the creamy, salty, tangy, sweet, and now we added spicy. We could all use a little more spice in our lives.
melt the cheese without burning the bread
slather on that cranberry sauce
I can't believe I had never thought to add roasted green chiles to this sandwich. Most turkey sandwiches make me sleepy, but the extra little zing in this one livens it up nicely. [If you didn't score Hatch green chiles during the harvest, you can probably purchase roasted green chiles in the can or if you're lucky – frozen. If you can't find any, a Google search on hatch green chiles will bring up some vendors from New Mexico who will ship them frozen. I love the Big Jims.] It's a great way to put a dent in those leftovers, but I wouldn't let the holiday dictate when to make this sandwich – you can make it
any time
. Happy Thanksgiving!!
pretty strata of colors
and some extra cranberry sauce on the side
Turkey Cranberry Green Chile Sandwich
[print recipe]
butter
2 slices bread, your choice (I used French bread)
1-2 slices Swiss cheese (or any cheese you like)
2-3 roasted Hatch green chiles, peeled and seeded
2-3 slices turkey breast
1/4 cup cranberry sauce
Heat a skillet on medium flame. Butter one side of each piece of bread and place the buttered side down on the skillet. Lay the cheese on top of one slice of bread, then layer the green chiles on top of the cheese. Place the turkey on top of the other slice of bread. Monitor the bread bottoms – they should turn golden, but not black. Meanwhile, the cheese should be melting too. Ideally, you want the cheese to be melted when the bread has turned a deep golden brown. Remove the sandwich from the pan and spread cranberry sauce on the turkey (or under the turkey – I like it on my bread). Serve hot. Makes one sandwich.